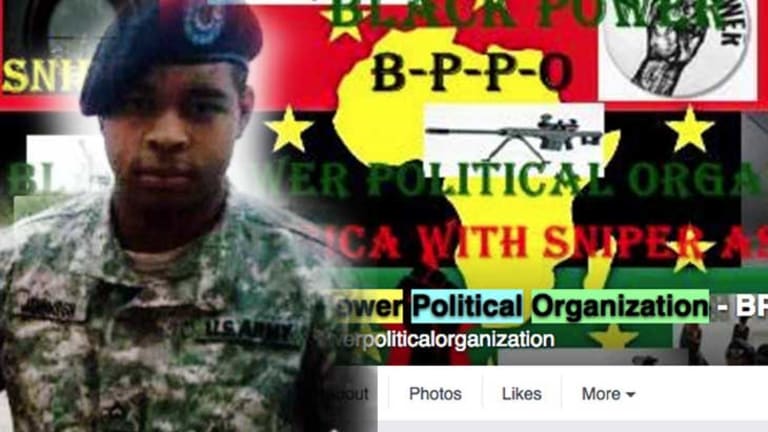 Exclusive: Group Claiming Responsibility for Dallas, "We Want to Punish Them for Punishing Us"
The Free Thought Project spoke to the group claiming responsibility for the Dallas shooting, they are promising more strikes.
A group calling itself the Black Power Political Organization has claimed responsibility for the murders of five police officers and the wounding of six more in a sniper attack in Dallas on Thursday night.
Though the organization's Facebook Page was removed shortly after the incident, The Free Thought Project contacted them via their Jamaican phone number for a statement and to verify a post prominently displayed on the page, which read,
"#BlackPower! #BlackKnights! Sniper Assassins Take Down Five Police Officers! And More Will Be Assassinated In The Coming Days! Do You Like The Work Of Our Assassins? Get Out Your Sniper Rifle And Join Our Thousands Of Sniper Assassins Worldwide In The Fight Against Oppression!"
A spokesperson for the organization confirmed that statement.
When asked by the Free Thought Project whether the group did, in fact, take responsibility for the Dallas shootings, he replied they did. Asked whether it was indeed true more such incidents were planned, he replied, "Yes."
Asked if the shooting in Dallas and future such planned attacks were in retaliation for police shooting or targeting black people, the spokesman replied,

"Well, for a number of reasons, but we want to punish them […] for punishing us."
Asked if, as the Facebook page suggested, more attacks like the one in Dallas are being planned, he replied,
"Yes. That's definitely the case. I mean, they [implying the police] have been punishing black people."
According to the group's now-removed page, it seeks to establish a "United States of Africa," encouraging followers to "Free yourself from white men" and "Free Africa from western and non-black people control."
The group also claims to have spies working inside the FBI, CIA, police, and that include soldiers, and that they cannot be stopped because they are financed by the same people who finance those organizations and "other foreign leaders."
On Thursday evening, snipers took up strategic positions during a Black Lives Matter protest in downtown Dallas, and began targeting police once the rally got underway.
Amid the chaos and panic as shots began ringing out, eleven police officers were hit, five fatally. Only one civilian was injured by gunfire, according to reports.
With more rallies planned nationwide to protest the epidemic of police violence, coupled with the ominous confirmation from the spokesman that similar attacks are planned, it's possible we can expect a repeat of what happened in Dallas in the coming days.
It is important to note that senseless violence like this group claims to have carried out, is not a solution. It will only serve to stoke divide, increase the police state, and lay waste to innocent lives. This group is no better than ISIS.