Dallas, TX — A disturbing scene unfolded Friday afternoon at Love Field Airport when an officer opened fire on a man in a crowded airport baggage claim area. The shooting was caught on video and quickly uploaded to Instagram.
"All I know is that it was a police incident in the baggage claim area," said City of Dallas spokesperson Joe Torres, who was on his way to the scene.
According to WFAA, sources said that the incident began over a possible domestic dispute in which a woman was seen fighting with her children's father in a vehicle.
Images from where the alleged dispute happened, show a black car with the windows smashed out. There has been no official word from authorities on this matter.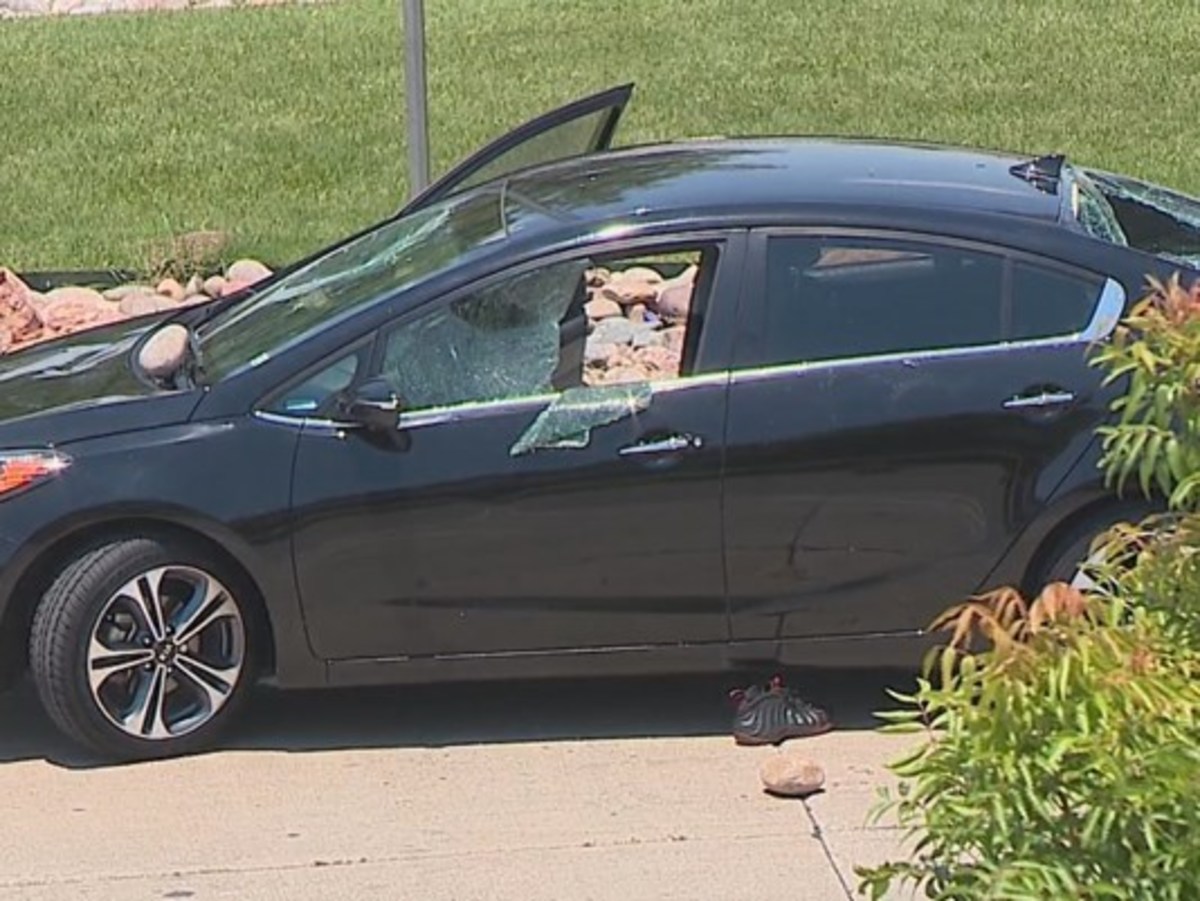 According to witnesses, police responded to the domestic attack and the man who was shot allegedly charged at police holding a rock. Instead of using tasers, batons, pepper spray, or any other form of non-lethal weaponry, the officer opened fire on the man who was only armed with a rock.
According to Dallas Fire-Rescue officials, one person has been transported to the Parkland Memorial Hospital in Dallas in unknown condition. The man who was shot was the father, according to a report from CNN.
As the video begins, the officer is heard yelling "get down" before opening fire. After firing off four rounds at point blank range, the officer opens fire again, firing 5 more times.
The shots were fired into the baggage claim area of the crowded Love Field airport. The video shows countless people standing around just before the officer opened fire. Thankfully, as far as we know, no one was hit as the officer fired into the crowd.
This is the second such incident in just a few days during which police officers opened fire in a crowded area.
Disturbing video was released last week, capturing multiple police officers fire at least 36 rounds into a man holding a knife. Cops were firing so rapidly and dangerously that vehicles of innocent bystanders were hit by the gunfire.
"One of the (bullets) ricochets came and ended up hitting the fender, going through my fender. Me and my girl are sitting there and she is pregnant, I mean, it was a scary situation for us," Richard McCory, an innocent bystander told WFTV.
McCory's truck was one of several vehicles hit by the police gunfire. Watch the video and read the full report here.
Sponsored Content:
Or, if you would like to help us by subscribing to our sponsor, Legalshield — and have an attorney in your pocket 24 hours a day for just $24.99 a month — you
can click here for details.