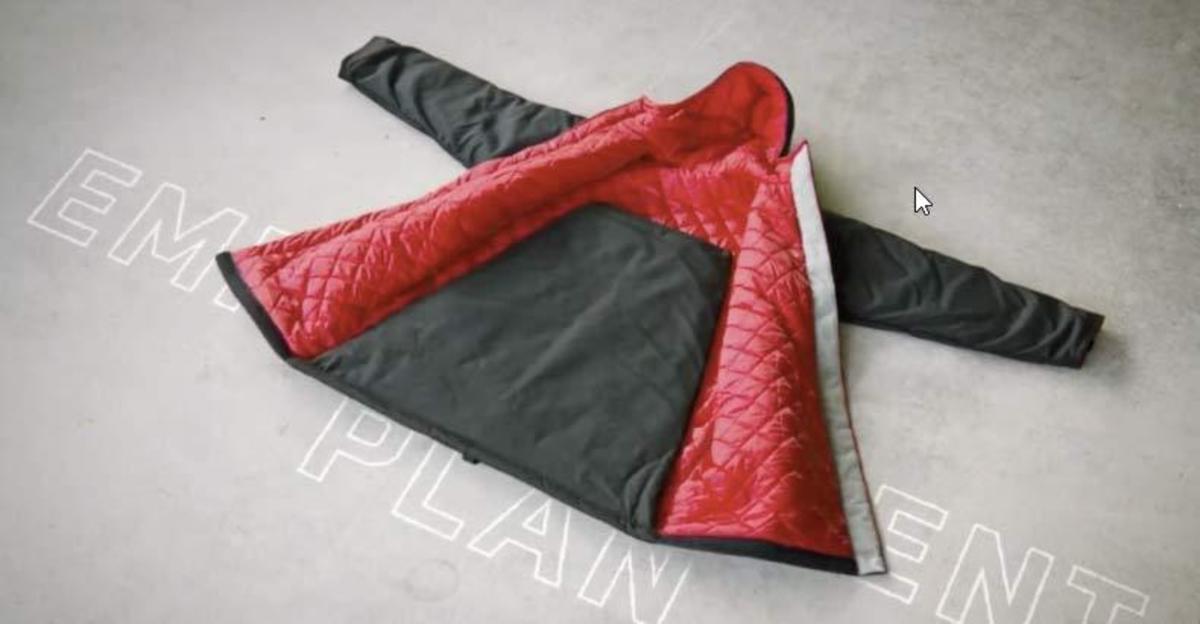 "When we give the coats away we don't make these into police encounters.  It's just somebody giving a coat to somebody who needs a warm sleeping system."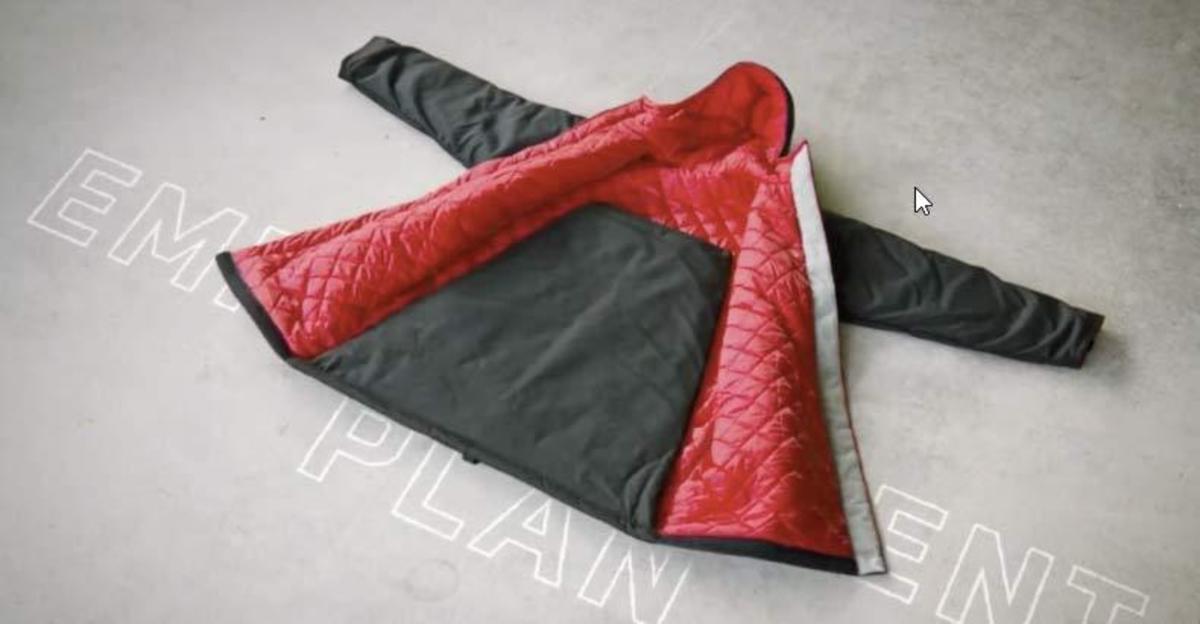 Provo, UT– Here at The Free Thought Project we cover a seemingly endless amount of police abuse, brutality, and militarization.  The stories are often heartbreaking examples of the lack of compassion seemingly ingrained in police across the nation.
Once in a blue moon, however, we stumble upon a story of an officer going above and beyond in a random act of kindness. It would be irresponsible not to cover it in hopes that their humanity inspires others.  Sgt. Brian Taylor of the Provo Police Department is a perfect example of one of those officers.
Sgt. Brian Taylor was out on patrol one freezing cold night when he saw a man sleeping under an overpass.  Instead of harassing the man like we so frequently hear about officers doing, Taylor wanted to help him.
Sadly, the officer had very few options available to assist the man, as the city does not have an overnight shelter.  His feeling of powerlessness did not last long, as the officer remembered hearing about a nonprofit organization based out of Detroit that makes coats that convert into sleeping bags, called The Empowerment Plan.
"We're a Detroit-based nonprofit organization dedicated to serving the homeless community. We mostly hire homeless parents from local shelters to become full time seamstresses. These individuals manufacture a coat that transforms into a sleeping bag, which is then given out to homeless people living on the streets at no cost to them.

We believe in giving second chances to those who want it, and providing warmth to those who need it," the organization's mission statement reads.
The officer decided to launch an internet campaign to raise money to provide coats to those in need in his city.  He began with a modest goal of $600 to buy six coats, which was met and nearly doubled in just 24 hours.
"I'm a Provo PD Sgt. I work at night and my officers routinely find homeless people suffering for lack of a sleeping bag. Provo is large enough to have a durable homelessness problem but no overnight shelter. I'm trying to raise $600 to buy 6 coats from the good people www.empowermentplan.org. They make a coat that unfolds into a sleeping bag. This makes it possible to keep your sleeping bag with you on the street. I would like to be able to give these awesome coats to good people in need. Every dollar raised goes straight to coats. This is a first time effort so I am starting small. Help me do something good for people who need it. Please help." Taylor wrote on his campaign description.
The officer bought ten coats and distributed them among the night crew at the department, unsure of how they would be received as they were given out.  Taylor, who has been with the department for ten years, instructed the other officers that there were to be no conditions given for receiving the coats. He explained that this was strictly an attempt to help out those who may need them during this bitterly cold winter.
"When we give the coats away we don't make these into police encounters.  It's just somebody giving a coat to somebody who needs a warm sleeping system," the officer explained.
He said one of the problems with homelessness is that, even if someone has a sleeping bag, it is hard to maintain during the day and avoid losing. The Empowerment Plan coats can eliminate some of that concern, KSL reported.  So far, the coats have received a warm welcome from their recipients.
Many may be quick to jump on this story and scream that it is a PR stunt or claim some type of ulterior motive is involved. However, it is important to remember that no matter the motives- there are ten warm human beings in Utah who may have had one more unnecessary struggle in their life alleviated by his actions.
There is an old story by Loren Eiseley called 'The Star Thrower' that has been retold and adapted many times over the years.  You may have heard this one before, but here is the adaptation I often tell my daughter.  It is an imperative message to remember.
"Once upon a time, there was a wise man who would go to the ocean to do his writing.  One day, as he approached the shore, he noticed a young girl reaching down, picking up small objects, and throwing them back into the ocean.

The old man noticed the small objects were actually starfish who had washed ashore. Perplexed, he called out to the girl, "Why are you throwing starfish into the ocean?"

"The sun is up and the tide is going out, if I don't throw them in, they will die," the young girl replied.

To this, the wise man commented, "But, do you not realize that there are miles and miles of beach, and starfish along every mile?  You cannot possibly make a difference!"

At this, the young girl bent down, picked up yet another starfish, and threw it back into the sea.  As it met the water, the young girl looked at the man and said, "It made a difference for that one."
We thank Officer Taylor for making a difference for those that he can, and would love to see more officers, and human beings in general, follow his lead.  If we all did our part to try to make this world better for someone, the world would be a much better place.
Donate to the officer's campaign here
Donate to sponsor coats for those in need nationwide, or request a coat here
---
DASH cryptocurrency and The Free Thought Project have formed a partnership that will continue to spread the ideas of peace and freedom while simultaneously teaching people how to operate outside of the establishment systems of control like using cryptocurrency instead of dollars. Winning this battle is as simple as choosing to abstain from the violent corrupt old system and participating in the new and peaceful system that hands the power back to the people. DASH is this system.
DASH digital cash takes the control the banking elite has over money and gives it back to the people. It is the ultimate weapon in the battle against the money changers and information controllers.
If you'd like to start your own DASH wallet and be a part of this change and battle for peace and freedom, you can start right here. DASH is already accepted by vendors all across the world so you can begin using it immediately.