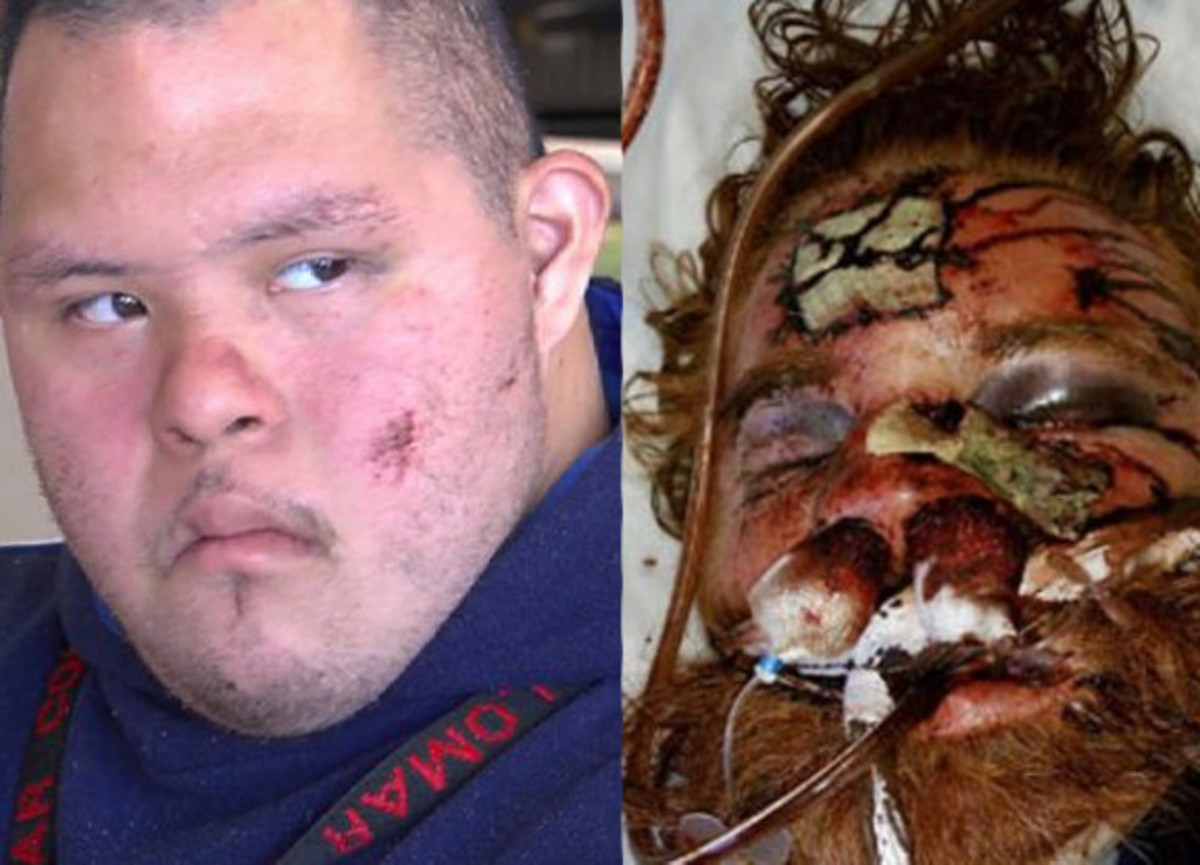 Derek Wood 
D.S. Wood Blogspot
May 7, 2014
Many cops in California are not completing a state-certified program that focuses on the training in dealing with mental illness, suicide behavior, and drug use.
San Jose Mercury News released a report that shows fewer police are completing the additional 40 hours of the Crisis Intervention Training courses.
Perhaps this could explain the rash of headlines we read about involving police officers and the mentally ill, being wrongfully treated or beaten. However, with or without the training, it can't begin to excuse or even justify the violent and excessive behavior by those sworn to uphold the law and not abuse it.

California Healthline outlines the following:
12% of police officers in Oakland are CIT-certified;
15% of officers in San Francisco are CIT-certified;
24% of officers in Santa Clara are CIT-certified; and
37% of officers in San Jose are CIT-certified.
Examples
A man suffering from Down-syndrome was beaten by the San Diego Sheriffs Department after he did not stop for the deputy. Antonio Martinez was subsequently pepper sprayed and police slammed his face into the pavement. Lawsuit. Again, explains but doesn't excuse.
Most of us are familiar with the high profiled Kelly Thomas case. A mentally-ill homeless man, who was beaten to his death by Fullerton police officers. In the Thomas case, few can argue that CIT would help, as he was clearly provoked by officers who should be undergoing some form of mental counseling themselves.
Whatever the problem is in California, it needs to be fixed. Perhaps we are living in such a police state that the demand for quantity is greater than quality. Perhaps, California needs a better mental screening of current and future police officers. Regardless, police officers are in the purview of cell phone cameras, and the internet, that can quickly expose police misconduct with a few clicks.
Source:
few-calif-police-have-undergone-state-mental-health-training \
DASH cryptocurrency and The Free Thought Project have formed a partnership that will continue to spread the ideas of peace and freedom while simultaneously teaching people how to operate outside of the establishment systems of control like using cryptocurrency instead of dollars. Winning this battle is as simple as choosing to abstain from the violent corrupt old system and participating in the new and peaceful system that hands the power back to the people. DASH is this system.
DASH digital cash takes the control the banking elite has over money and gives it back to the people. It is the ultimate weapon in the battle against the money changers and information controllers.
If you'd like to start your own DASH wallet and be a part of this change and battle for peace and freedom, you can start right here. DASH is already accepted by vendors all across the world so you can begin using it immediately.