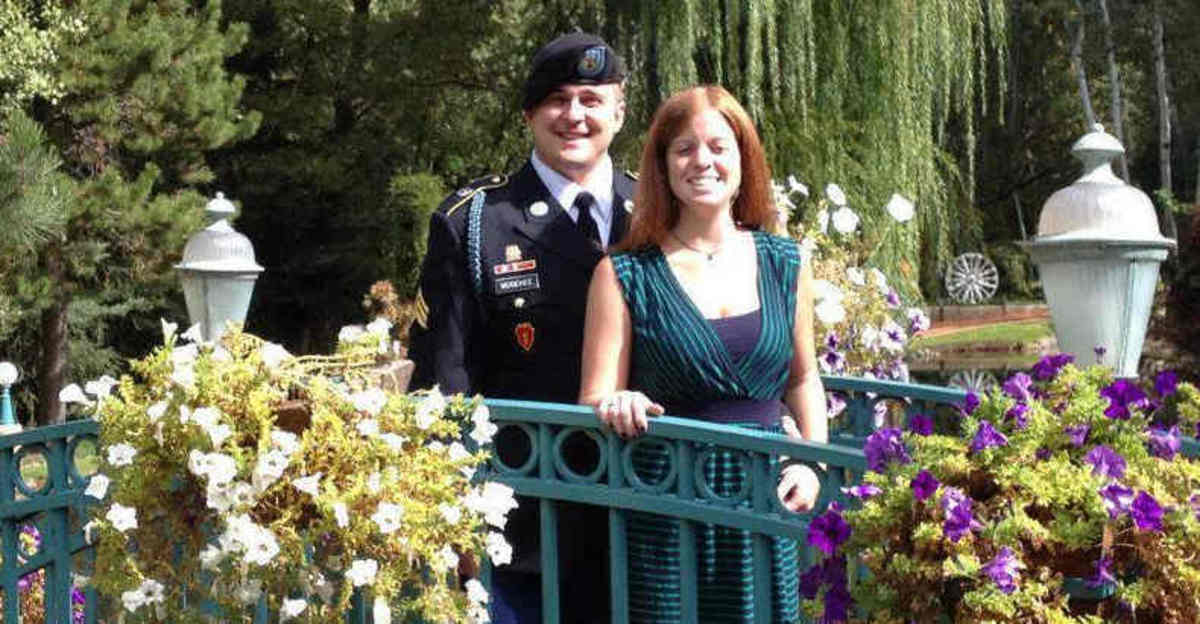 A Utah man is dead after his wife dialed 9-1-1 to get him medical attention for a cut foot.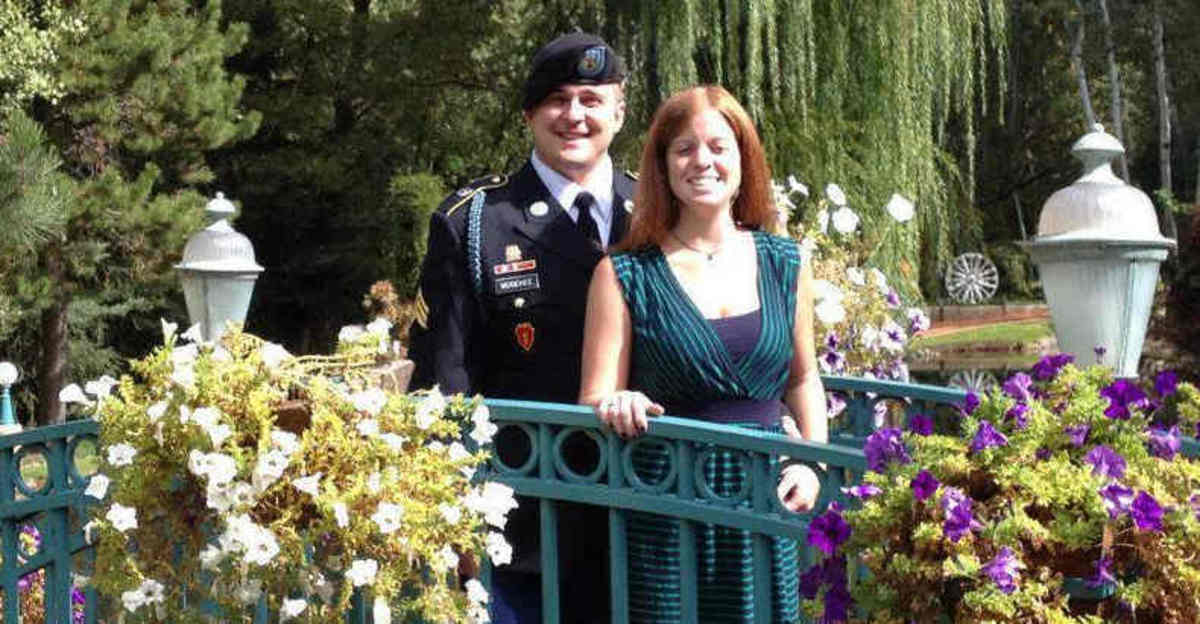 Stansbury Park, Utah– Nicholas McGehee, a 28 year old sergeant in the US Army, a veteran of two tours in Iraq and recipient of a Purple Heart was shot and killed by Utah police on Sunday. McGehee had stepped in broken glass and 9-1-1 was called to request medical help.
The two unnamed officer's arrived on the scene around 4am, one from the Sheriff's Office and one from the Utah Highway Patrol.  The officers claim to have seen a man holding a gun through the window with a woman they believed could potentially be in danger. The officer's claim to have evacuated the woman, which is when McGehee stepped out onto his porch allegedly armed with a rifle, the local ABC affiliate reports.
One of the officers claims to have told the man to put his weapon down several times, but alleges that McGehee ignored the request and instead began to point his weapon at the officer.  These allegations cannot be substantiated however, as the officer had decided not to turn on their body camera, despite believing that an armed man was exiting his home.
"They were 'boom, boom, boom, boom!'" Candice Pratt, neighbor of McGehee told ABC. "I hurried and called 911, and she asked where we were. I gave her our address, and I said, 'We just heard four shots.'"
McGehee had previously been honored for his recruiting and appeared on the Late Late Show with Craig Ferguson.
Sgt. Nicholas McGehee. US Army. Vet of 2 tours in Iraq and my seat buddy on the flight to London.

— Craig Ferguson (@CraigyFerg) August 1, 2011
The deputy who fired the shots which killed McGehee has served in the department for at least 10 years. Both officers are currently on paid leave while the Utah Department of Public Safety's State Bureau of Investigation conducts a review.
Had an ambulance showed up for the actual medical emergency that McGehee's wife had called about, this situation would have had a much better ending.
It is very difficult to imagine these brave men and women serving this country and surviving, only to return and be killed by our own militarized police.  Sadly, this isn't an isolated incident and veterans seem to be frequent recipients of police brutality.
A quick search on our site for the word "veteran" is enough to ruin any reasonable person's day.
From videos of handcuffed veterans being beaten while laying face down to the murder of Tommy Yancy, this year has certainly proven that not even one of the most well respected groups in this country is safe from the blue mob.
If those regarded as heroes aren't treated with dignity and safe from police violence, then who is?
DASH cryptocurrency and The Free Thought Project have formed a partnership that will continue to spread the ideas of peace and freedom while simultaneously teaching people how to operate outside of the establishment systems of control like using cryptocurrency instead of dollars. Winning this battle is as simple as choosing to abstain from the violent corrupt old system and participating in the new and peaceful system that hands the power back to the people. DASH is this system.
DASH digital cash takes the control the banking elite has over money and gives it back to the people. It is the ultimate weapon in the battle against the money changers and information controllers.
If you'd like to start your own DASH wallet and be a part of this change and battle for peace and freedom, you can start right here. DASH is already accepted by vendors all across the world so you can begin using it immediately.