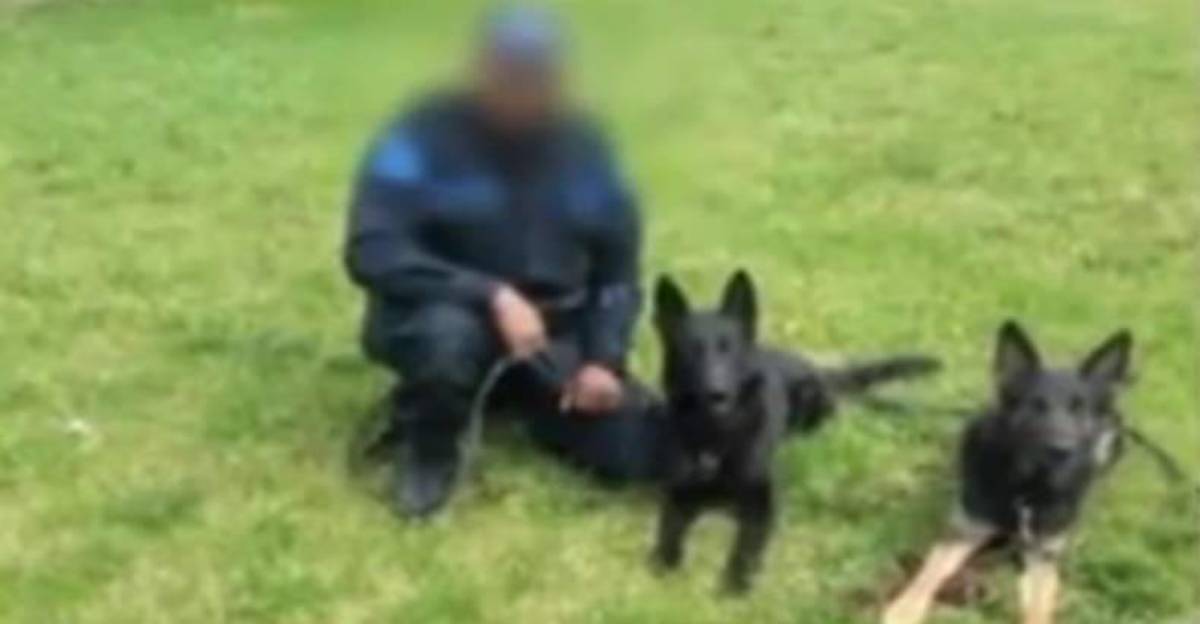 Livingston County, MI — Instead of filing criminal charges against an officer responsible for killing his police dogs, Michigan State Police (MSP) merely reprimanded the trooper before immediately issuing two more canines to the negligent cop. Although the incident occurred two years ago, police officials publicly confirmed the deaths this week after another officer in the K-9 unit filed a lawsuit against the department for racial discrimination.
During a hot day in Livingston County on June 15, 2013, an unidentified MSP trooper in the K-9 unit left his two police dogs locked in a patrol car with the windows up and the engine off. When he returned 11 hours later, the trooper found both dogs dead inside the vehicle.
"He was in a hurry to get to a game or something with his kids and he left," recalled a retired trooper who was also in the K-9 unit, "And forgot to take the dogs from the car."
Although leaving dogs inside a hot car with the windows up is a criminal offense punishable by up to a year in jail and $2,000 in fines, no charges were filed against the irresponsible trooper.
"It was kept hush-hush, and he was allowed to stay in the unit," asserted the retired trooper. "He was written a reprimand and was immediately issued two more dogs."
Earlier this week, the MSP released a statement saying, "The Michigan State Police (MSP) confirms that two of its department canines died tragically on June 15, 2013, from heat exhaustion after being accidentally left in a patrol vehicle by their handler. A complete investigation was conducted and the results were submitted to the Ingham County Prosecutor's Office for review. After reviewing the circumstances, the prosecutor's office cleared the trooper of any criminal wrongdoing in the deaths. An internal investigation sustained a violation of department policy and discipline was imposed."
Even though prosecutors could not prove that the trooper intended to kill his dogs, they could have convinced a judge or jury of the handler's blatant negligence. But the prosecutor's office cannot easily dismiss the appearance of bias due to its close working relationship with law enforcement.
Accused of leaving a work shift early and misfiling his time cards, a retired trooper who was also in the K-9 unit filed a lawsuit against the MSP this week accusing the department of racial discrimination. As the only black handler in the K-9 unit, the retired trooper said that he was demoted after a sergeant gave him permission to leave early, but another supervisor accused him of ditching work.
According to his lawsuit, the retired trooper suspects that the handler who killed his dogs was allowed to keep his job because he is white, while the black trooper was kicked out of the K-9 unit due to racial prejudice. Other troopers have reportedly come forward confirming that the black trooper was referred to as "Buckwheat," "Sambo," and other derogatory racial slurs.
"He wasn't removed from the unit and I was," the retired trooper said. "I just don't see how the two can even be comparable."
In an attempt to prevent handlers from killing their police dogs, MSP has installed sensors inside their K-9 patrol vehicles that automatically roll down the windows in high temperatures. Although the retired trooper remains upset at the obvious double standard within the department, he continues to feel empathy for the trooper responsible for killing his dogs.
"We develop a great relationship with our dogs and they become a part of our life," the retired trooper admitted. "In fact, family. And to have an accident or to do something like that to your partner that you go to work with every day, not just one but two, it has to be devastating. I can feel his pain."
Sponsored Content:
Or, if you would like to help us by subscribing to our sponsor, Legalshield — and have an attorney in your pocket 24 hours a day for just $24.99 a month — you
can click here for details.