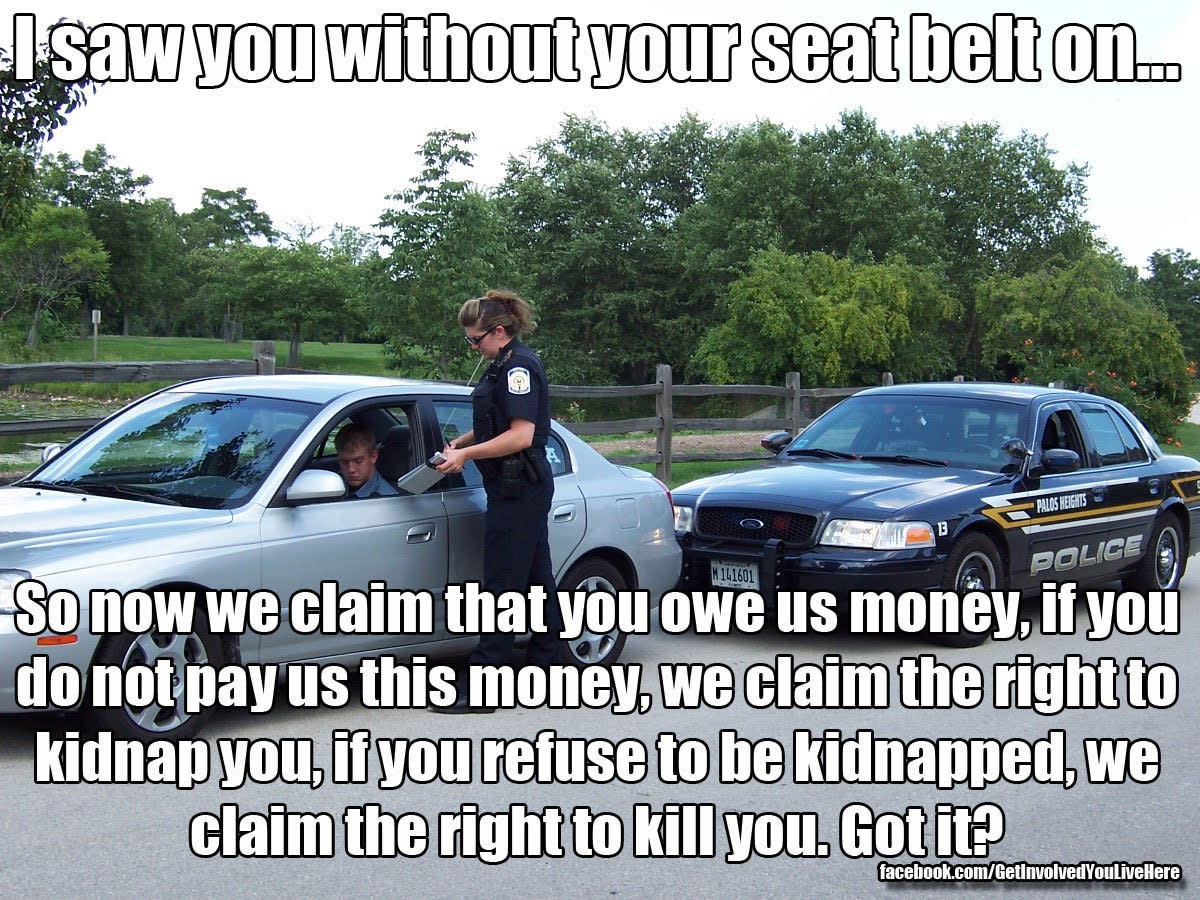 If ever you needed proof that the police are here to collect revenue, one only need to refer to seat belt violations.
Police are most assuredly not looking out for your well-being when they fine you for not wearing your seat belt. They are collecting revenue for the state and looking for further reason to detain and harass you.
Over and over we see police officers refuse to wear their seat belts while simultaneously enforcing seat belt laws.
Yes seat belts save lives, but this does not grant the state the right to violate your person or property to mandate that you wear one.
That being said, if a "commoner" is "caught" without their seat belt on they will be pulled over and ticketed, a.k.a. extorted via threats of violence from the state.
If the ticket is not paid, the commoner will be put in a cage. If the commoner resists being locked in a cage, that person will have violence enacted against them and can be killed. This is how the "legal" system functions in the United States.
Understanding this premise and then witnessing the callous disregard for laws which police00000 are supposed not only enforce, but abide by, creates a large wedge between law enforcement and the people.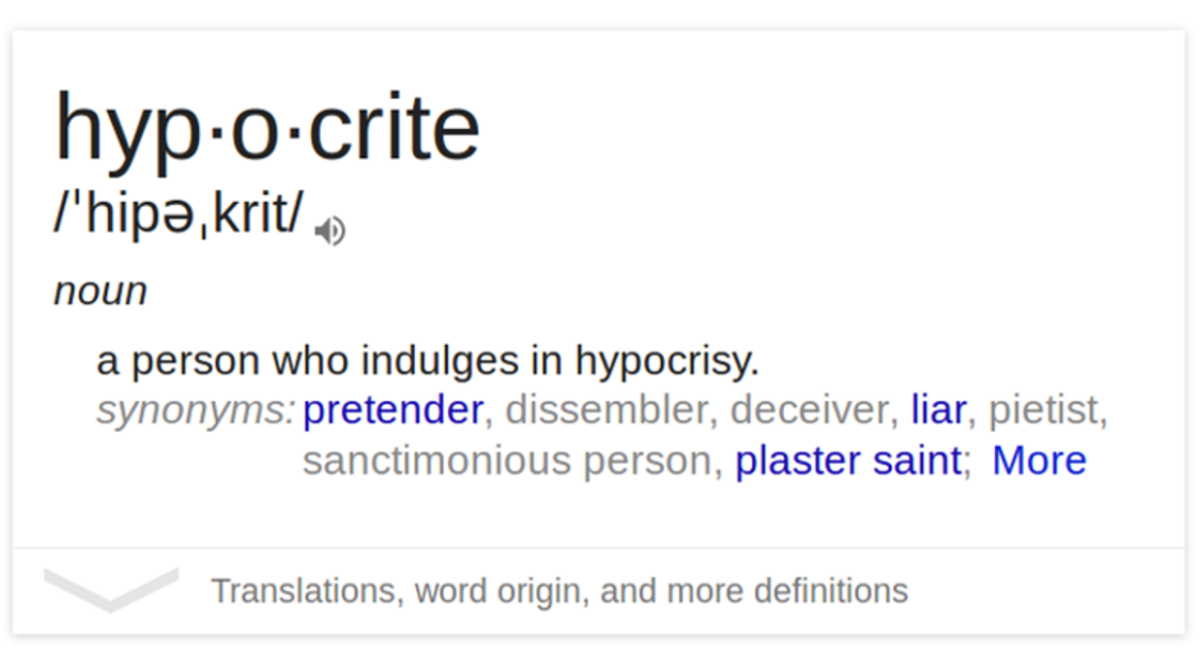 No one likes a hypocrite; especially one that can legally kill you for not wearing your seat belt. Doubt this claim? Simply look at the case of Marlon Brown who was killed by a cop who saw him driving without his seat belt. Officer James Harris is still officer James Harris, despite the tax payers of Deland shelling out over a half million to the family of Brown for Harris' murderous actions.
One would think that in order to maintain the trust of the public and positive public relations, that cops would make sure to not display blatant disregard for the law; but one would be wrong.
DASH cryptocurrency and The Free Thought Project have formed a partnership that will continue to spread the ideas of peace and freedom while simultaneously teaching people how to operate outside of the establishment systems of control like using cryptocurrency instead of dollars. Winning this battle is as simple as choosing to abstain from the violent corrupt old system and participating in the new and peaceful system that hands the power back to the people. DASH is this system.
DASH digital cash takes the control the banking elite has over money and gives it back to the people. It is the ultimate weapon in the battle against the money changers and information controllers.
If you'd like to start your own DASH wallet and be a part of this change and battle for peace and freedom, you can start right here. DASH is already accepted by vendors all across the world so you can begin using it immediately.