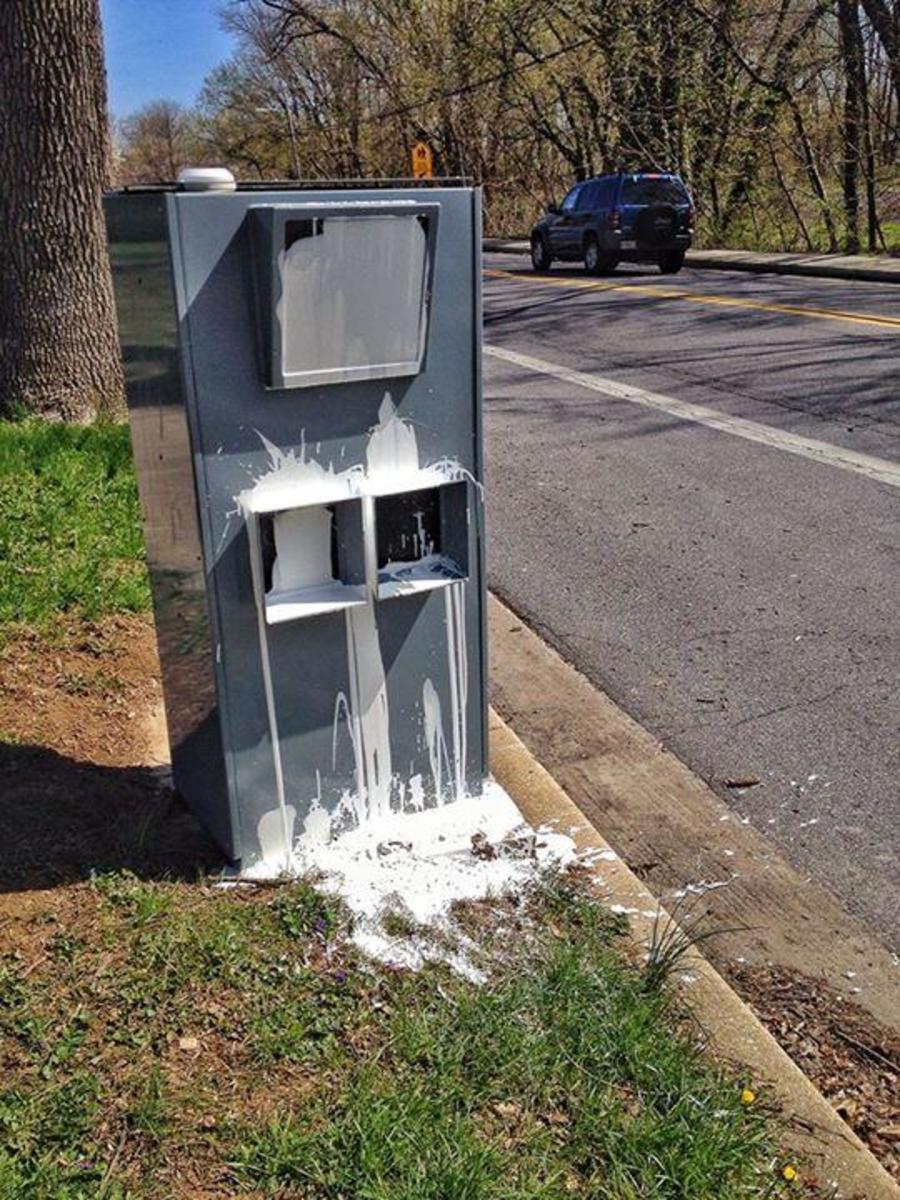 April 24, 2014
Someone in Baltimore, MD has been disabling speed cameras by painting over them.
Several of the areas 47-speed cameras have been repeatedly vandalized by an unknown person. 
FOX45
spoke with families in the area who had mixed emotions over the speed camera decision but don't think that vandalism is the best response.
There is much support in the comments, as seen below, on WBFF Fox 45's facebook page for the person who is painting these cameras.
What do you think? Is this a case of vandalism? Or is it a case of vigilante justice against due process removing, Orwellian police state devices? Let us know in the comments below.
DASH cryptocurrency and The Free Thought Project have formed a partnership that will continue to spread the ideas of peace and freedom while simultaneously teaching people how to operate outside of the establishment systems of control like using cryptocurrency instead of dollars. Winning this battle is as simple as choosing to abstain from the violent corrupt old system and participating in the new and peaceful system that hands the power back to the people. DASH is this system.
DASH digital cash takes the control the banking elite has over money and gives it back to the people. It is the ultimate weapon in the battle against the money changers and information controllers.
If you'd like to start your own DASH wallet and be a part of this change and battle for peace and freedom, you can start right here. DASH is already accepted by vendors all across the world so you can begin using it immediately.