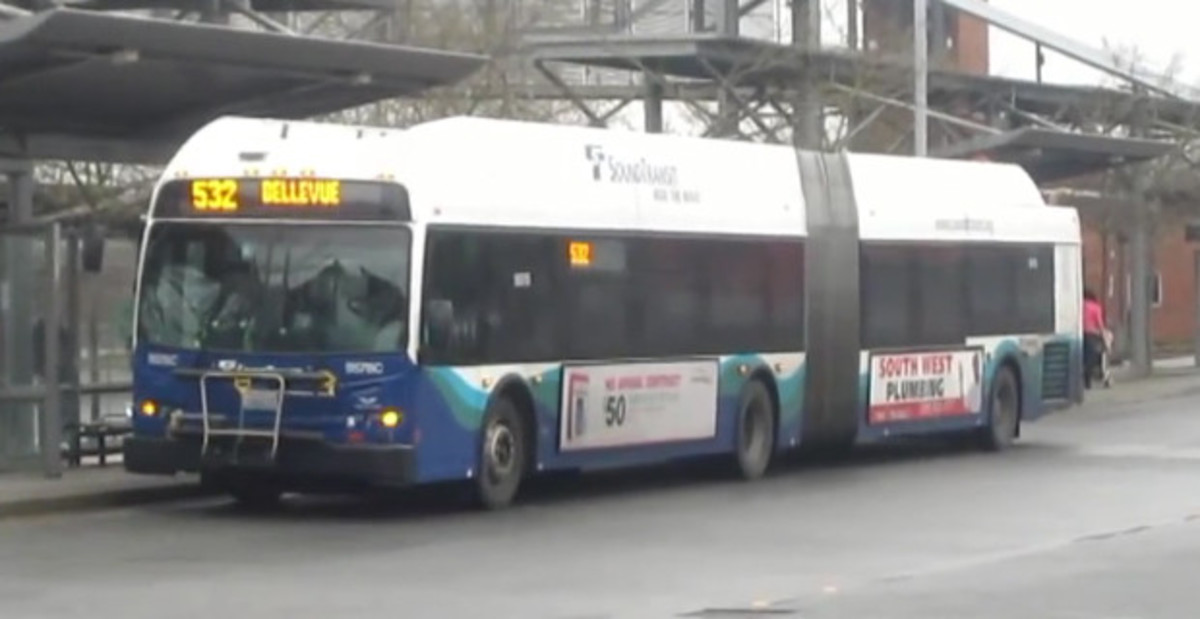 "It appears they must not have double checked that all the fake devices were off the bus…"
A business district in Kent, Wash. was evacuated Monday morning after a suspicious bag was discovered on a Metro bus.
 Infowars.com
Mikael Thalen
July 22, 2014

Police, two SWAT teams and a bomb squad arrived on scene and immediately began removing passengers after receiving a call around 7 a.m.
After closing down the surrounding streets, police spent three hours reaching the bag, at one point using two armored vehicles to surround the bus.
Keith Eldrige, a reporter with Komo 4 News, noticed the situation's abnormality from the beginning.
Only moments after discovering the bag, officers shut down all surrounding air space, barring news helicopters and aircraft from flying near the scene. Incredibly, after a bomb disposal robot shot through the device, police claimed the item was a fake pipe bomb used during a training exercise the prior week. 
According to Q13FOX News, DB Gates of the King County Sheriff's Office said that "it appears they must not have double checked that all the fake devices were off the bus before putting it back in service."
One woman from the area claimed that several federal agencies had arrived on scene as well, although media outlets made no mention.
"The FBI, homeland security and ATF all on scene," the woman said. "More to this than they are admitting."
Although the scene quickly returned to normal, questions still remain on how the device went unnoticed by police and bus passengers for an entire week.
"Whooops, poor inventory control for all this 'military' training tech!" another resident commented.
The training program was not initially revealed to the public. Infowars was unable to reach the Kent Police Department for questions.
DASH cryptocurrency and The Free Thought Project have formed a partnership that will continue to spread the ideas of peace and freedom while simultaneously teaching people how to operate outside of the establishment systems of control like using cryptocurrency instead of dollars. Winning this battle is as simple as choosing to abstain from the violent corrupt old system and participating in the new and peaceful system that hands the power back to the people. DASH is this system.
DASH digital cash takes the control the banking elite has over money and gives it back to the people. It is the ultimate weapon in the battle against the money changers and information controllers.
If you'd like to start your own DASH wallet and be a part of this change and battle for peace and freedom, you can start right here. DASH is already accepted by vendors all across the world so you can begin using it immediately.