Philadelphia, PA – Despite the benefit of being close to everything, living in the city is a logistical nightmare. In the summer, water is usually on extreme restriction and there is rarely any room for people to set up a pool that would be able to comply with the rules laid down by almost any city in America.
In Philadelphia, an inventive group of neighbors got togeather and hosted a block party where they created a makeshift pool out of a dumpster and a few tarps. The awesome pictures quickly circulated on Facebook, and not soon after the government rushed in to ruin the fun.
Earlier this week, the Mayor's Office issued the following statement from Karen Guss, Communications Director for the Department of Licenses and Inspections:
"In view of the City's commitment to public health, safety and basic common sense, we will not issue permits for block party dumpster pools.  And while you would think this decision would not require an explanation, three days of press requests have proven otherwise. So, Philly, here's why you shouldn't swim in a receptacle most often used for waste:

First and foremost, this could reduce the amount of water available should a fire break out in that neighborhood.  So if you would like to have water available should a fire break out in your home, don't illegally tap a hydrant
There is also the potential loss of life by injury due to the hydrant water pushing a small child or even an adult into oncoming traffic.
Finally, remember that the pressure of the water coming out of the hydrant is so strong, and so powerful, that if opened too quickly or closed too quickly, it could deliver a jolt to the main of sufficient force that could break the main … and many blocks could lose water service until it is repaired.

We are not screwing around, Philly. The Streets Department will not issue any future block party permits to the 2400 block of Cedar, and officials have contacted the dumpster rental company regarding its failures to obtain the proper closure permits and to take mandatory measures to protect the street during placement of the dumpster.

In short, the City strongly recommends that residents opt for recreational options that are safer, more sanitary, and less likely to deplete the resources firefighters need in an emergency."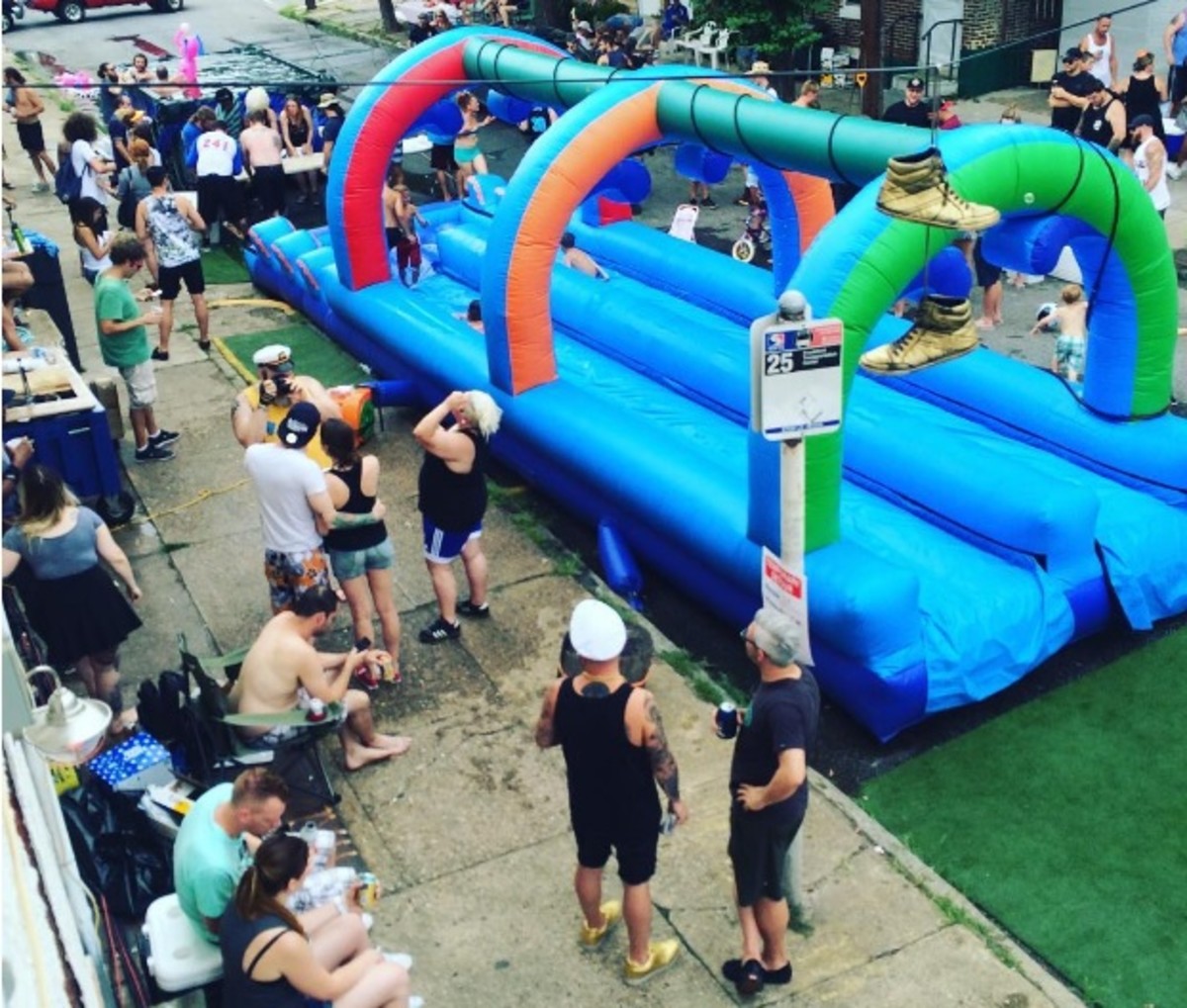 According to Justyn Myers and Jake Long, the organizers of the party, bureaucrats showed up after the event and placed a note on the dumpster that said "permits?"
Myers told Billy Penn that, "they put a little business card on the dumpster with 'Permits?'"
It is a fair argument that fire hydrants should not be used for non-emergency sources, but there are also no other options for people who are hot in America's Broken down cities, where services are insufficient due to government corruption.
DASH cryptocurrency and The Free Thought Project have formed a partnership that will continue to spread the ideas of peace and freedom while simultaneously teaching people how to operate outside of the establishment systems of control like using cryptocurrency instead of dollars. Winning this battle is as simple as choosing to abstain from the violent corrupt old system and participating in the new and peaceful system that hands the power back to the people. DASH is this system.
DASH digital cash takes the control the banking elite has over money and gives it back to the people. It is the ultimate weapon in the battle against the money changers and information controllers.
If you'd like to start your own DASH wallet and be a part of this change and battle for peace and freedom, you can start right here. DASH is already accepted by vendors all across the world so you can begin using it immediately.