June 4, 2014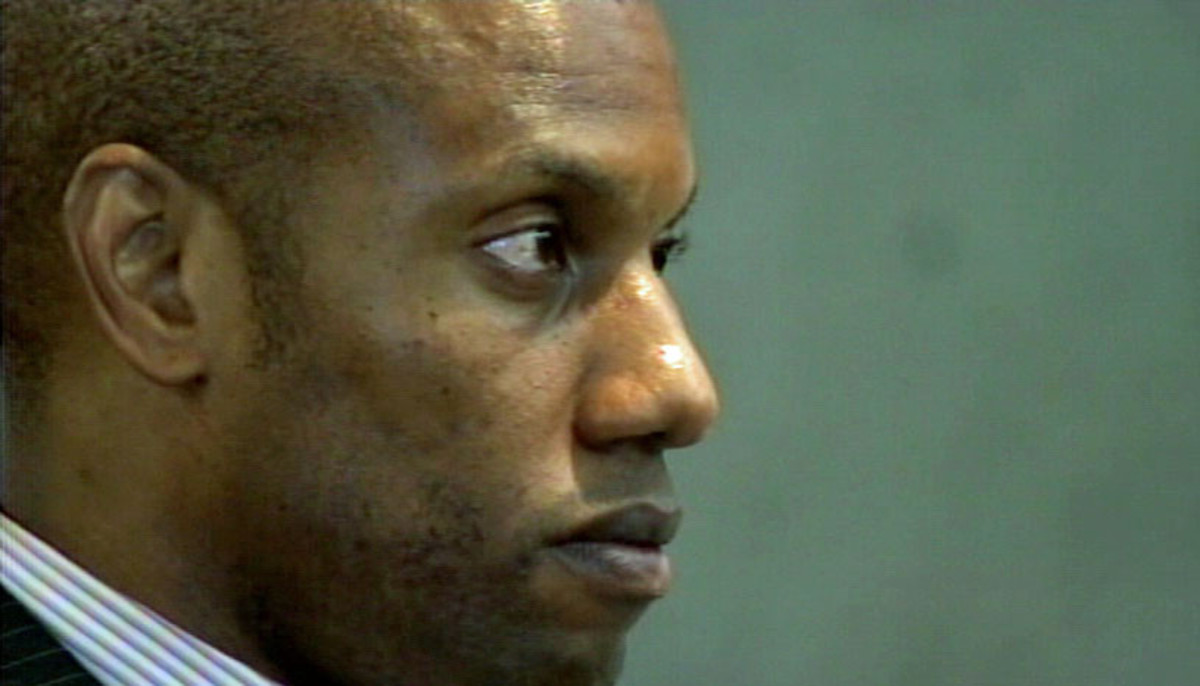 Seattle police officer Garth Haynes was off-duty and in plain clothes at a Ballard Bar in 2010 when he began to 'restrain' a woman outside.
When people saw Haynes trying to physically restrain a woman, who Haynes alleged had stolen his coat, they stepped in to stop it and a fight broke out.
When police showed up they cuffed all of the non-cops involved in the fight and laid them face down on the ground.
Haynes is then seen on video walking over to one of the handcuffed men and stomping on his head.
Haynes was subsequently charged with assault and went to trial.
At the trial Haynes told jurors that  "he felt dazed after the scuffle and could have suffered a concussion" which caused him to become "confused  and lack ability to understand his actions;" thereby leading to him stomping a handcuffed man's head.
No mention of a concussion was made prior to the trial.
He was acquitted but was given a 10-day suspension.
To add insult to injury, the Seattle Police Officers Guild appealed that suspension on Haynes' behalf and in preparing for that appeal, city attorneys retained a neurophysiologist to review the medical evidence and testify at the appeal.
The doctor concluded Haynes had received a low-level concussion which may have led to him stomping a handcuffed man's head.
At the close of the appeal proceedings all the officers and doctors in the room quickly smashed their heads into the wall, ran out of the building and robbed the bank next door and faced no charges as they all claimed to have concussions. *sarcasm*
"I think there are significant questions where an officer is claiming a concussion caused him to be confused and lack the ability to control his actions when he's stomping on the head of a hand-cuffed suspect he's upset with," said Tim Leary, a Seattle lawyer who formerly represented the man Haynes stopped on.
Even Seattle Mayor, Ed Murray admitted that the system is flawed.
"We have a complaint process, an appeals process, and a punishment process that is broken," Murray said.
"Broken" is an understatement Mr. Murray.
This incident makes an absolute mockery out of the so-called 'justice' system in this country.
It is no wonder why so many cops seldom face any penalties whatsoever for unjust harassment, brutality, and murder.
DASH cryptocurrency and The Free Thought Project have formed a partnership that will continue to spread the ideas of peace and freedom while simultaneously teaching people how to operate outside of the establishment systems of control like using cryptocurrency instead of dollars. Winning this battle is as simple as choosing to abstain from the violent corrupt old system and participating in the new and peaceful system that hands the power back to the people. DASH is this system.
DASH digital cash takes the control the banking elite has over money and gives it back to the people. It is the ultimate weapon in the battle against the money changers and information controllers.
If you'd like to start your own DASH wallet and be a part of this change and battle for peace and freedom, you can start right here. DASH is already accepted by vendors all across the world so you can begin using it immediately.