Middletown, NY — In a case that sounds like the makings of a Hollywood film, a retired crooked cop has been arrested after authorities discovered the bodies of four missing men on buried on his property.
Nick Tartaglione, of Otisville, recently retired from the Briarcliff Manor police department and now stands accused of murdering four men at a bar in Chester, New York, called the Likquid Lounge, according to court documents.
Tartaglione was arrested Monday on murder charges and for his role in a massive cocaine trade, U.S. Attorney for the Southern District of New York Preet Bharara said in a press release.
#BREAKING: Ret. Briarcliff Manor #police officer, Nicholas Tartaglione, charged in quadruple murder of #Middletown men, missing since April. pic.twitter.com/3bP4qLzdR6

— Blaise Gomez (@BlaiseGomez12) December 20, 2016
"While all murders tear at the fabric of our communities, when the alleged perpetrator of a gangland-style, quadruple homicide is a former police officer, that strikes at the heart of civilized society," Bharara said in a statement. "As alleged, Nicholas Tartaglione, a former Briarcliff Manor police officer, participated in the senseless murder of four people in a bar in Chester, New York.
"These four men had not been seen or heard from since the day of their alleged murder. We hope that today's arrest brings some measure of comfort to the victims' families and loved ones," Bharara said.
According to authorities, two of the murdered men were involved in the cocaine deal that went south while the other two men happened to be in the wrong place at the wrong time.
Martin Luna, Urbano Santiago, Miguel Luna and Hector Gutierrez, who were last seen in Chester, New York, were reported missing in April. Their whereabouts have now been sadly confirmed.
https://youtu.be/WAZO8jAg3XU
Tartaglione's history as a cop is less than stellar as he's been fired, sued, accused of beating journalists, and was an obvious candidate for suspected steroid use.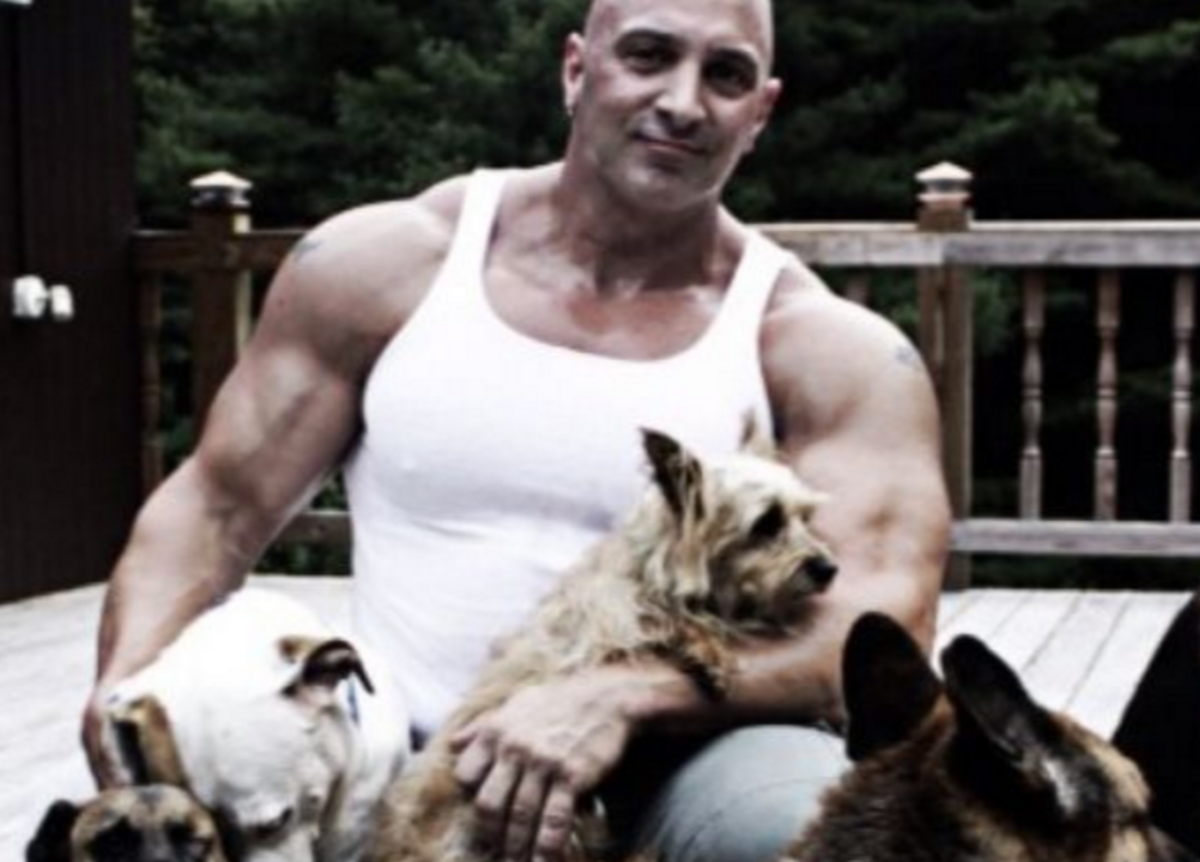 In 1999, Tartaglione was arrested on perjury charges after being accused lying about a drunk driving arrest he made. However, because of his blue privilege status, in 2003, he was given his job back, plus back pay.
Tartaglione was also involved in the harassment and assault of a local cable TV host, Clay Tiffany. According to court documents, Tiffany was paid $1 million from Briarcliff Manor to settle his lawsuit for being beaten by Tartaglione.
In spite of his horrendous record as a cop, Tartaglione was allowed to retire amid controversy and is receiving a tax-free $64,000 annual pension for the rest of his life.
Being an enforcer in the war on drugs, Tartaglione, like so many cops in his position, seemingly gave in to the easy opportunity to make money from corruption. It is highly unlikely that this cop waited until after he retired to start dealing cocaine as his position as a drug cop gave him easy access to dealers, stolen cash, and lots of confiscated drugs.
The drug addicted Tartaglione is now sitting in jail where he's being given court order suboxone to ween him from pain pills. If convicted, Tartaglione could face the death penalty. However, that is unlikely as his defense will use his 'honorable career as a law enforcement officer' as a means of obtaining a sweet plea deal or a lesser sentence.
"The despicable acts of murder are more egregious in this case because the alleged murderer, a former police officer, once swore to serve and protect people from harm," FBI Assistant Director-in-Charge William F. Sweeney Jr. said in a statement. "The FBI Hudson Valley Safe Streets Task Force works day after day to battle the crimes that accompany the drug trade to keep criminals and their illegal actions from impacting innocent people. We hope the victims' families and community find some solace in an arrest being made."
DASH cryptocurrency and The Free Thought Project have formed a partnership that will continue to spread the ideas of peace and freedom while simultaneously teaching people how to operate outside of the establishment systems of control like using cryptocurrency instead of dollars. Winning this battle is as simple as choosing to abstain from the violent corrupt old system and participating in the new and peaceful system that hands the power back to the people. DASH is this system.
DASH digital cash takes the control the banking elite has over money and gives it back to the people. It is the ultimate weapon in the battle against the money changers and information controllers.
If you'd like to start your own DASH wallet and be a part of this change and battle for peace and freedom, you can start right here. DASH is already accepted by vendors all across the world so you can begin using it immediately.