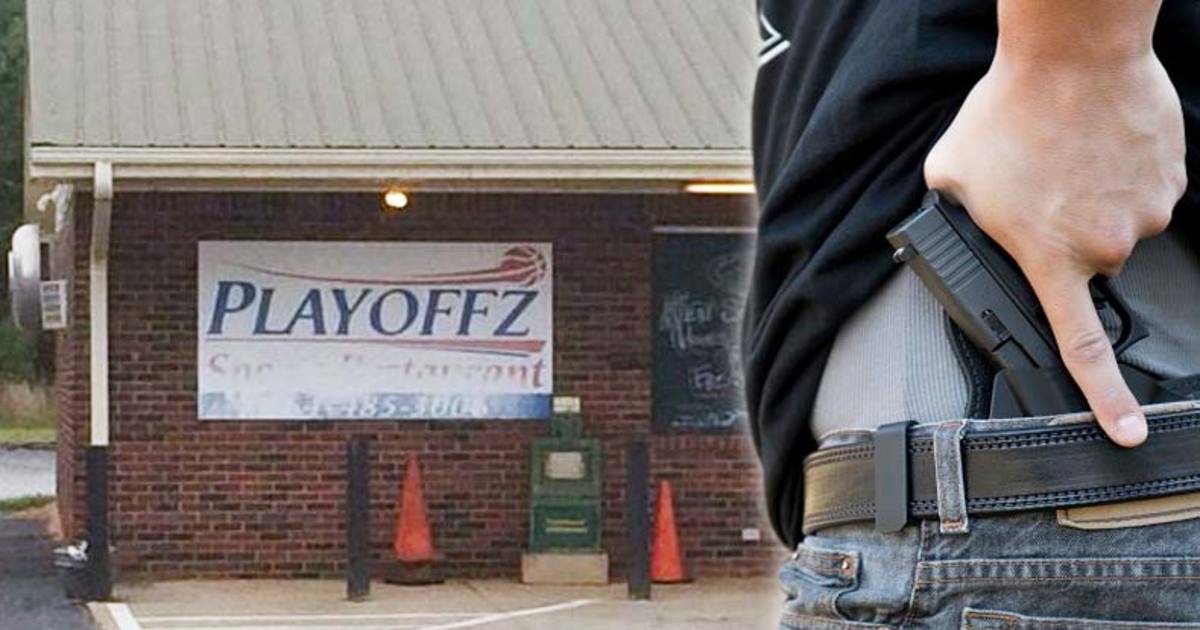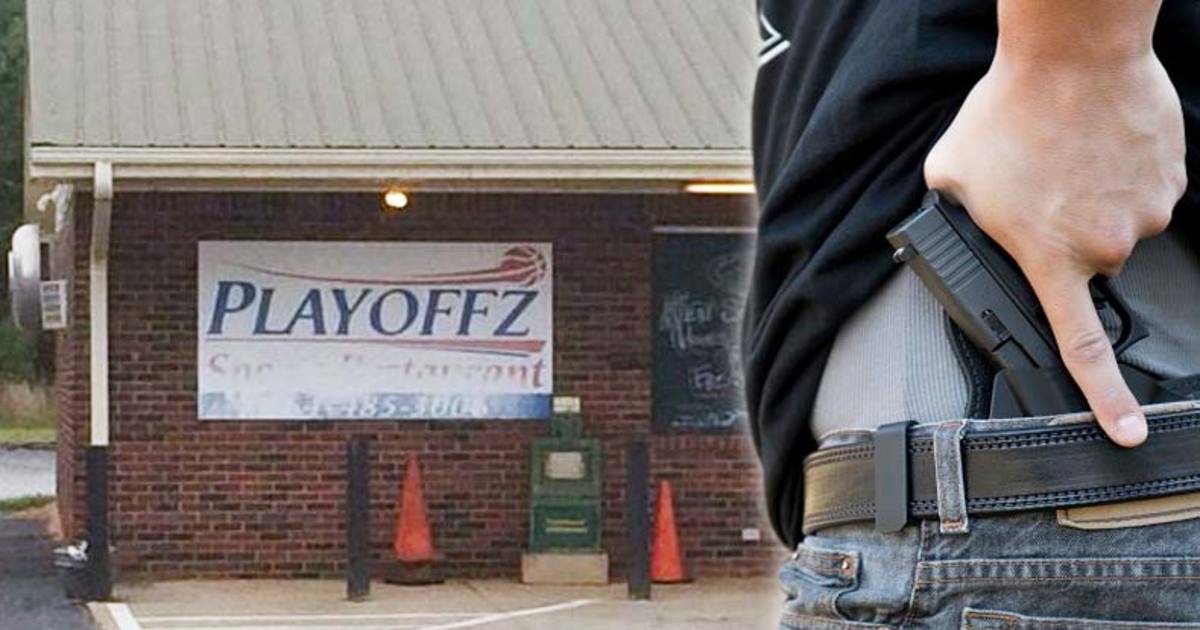 Lyman, SC – A remarkable incident is being largely ignored by corporate mainstream media – as it doesn't fit their "guns are bad" narrative. A man with a concealed carry license stopped a mass shooting in progress outside a South Carolina nightclub in the early morning hours on Sunday after an assailant opened fire in a crowed of people, striking and injuring three people.
Jody Ray Thompson, 32, faces multiple attempted murder charges stemming from the incident, according to Spartanburg County deputies. None of the victims' injuries were life-threatening, according to police.
"His rounds struck 3 victims, and almost struck a fourth victim, who in self-defense, pulled his own weapon and fired, striking Thompson in the leg," Lt. Kevin Bobo said.
Police said that after getting into an altercation with another man, Thompson pulled out a firearm and began firing into a crowd of people that had gathered near the front of the club around 3:30 a.m., according to WISTV-10.
As Thompson was firing at the crowd of people, one of his would-be victims, with a concealed carry permit, was able to return fire, striking Thompson in the leg and ending the mass shooting in progress.
"Thompson was still on the scene when deputies arrived, but the initial scene was chaotic," Lt. Bobo said. "It wasn't until victims and witnesses were interviewed, and video from the scene was reviewed that Thompson was identified as the suspect."
Police confirmed that the man who stopped the attack had a valid concealed weapons permit and won't face any charges. Thompson faces four counts of attempted murder, possession of a weapon during the commission of a violent crime, and unlawful carrying of a weapon.
The interesting thing about this incident is that it flies in the face of the narrative that people would be safer if we make it harder for individuals to gain access to, or legally carry, firearms.
There is a certain level of common sense regulation, such as not allowing violent felons or convicted terrorists to own guns. However, the push to make it more difficult for law-abiding citizens to access or carry firearms actually works against public safety, as clearly illustrated in this case.
The current narrative on gun control is that "mass shootings," defined by the FBI as three or more people shot in one incident, are at an epidemic level. This ostensible epidemic requires society to increase restrictions on gun ownership as a means of saving lives and lowering the U.S. homicide rate.
It's important to keep in mind that mass shootings in public places should never be the main focus in the gun debate for gun control. The reality is that on average mass shootings account for much less than a single percent of the U.S. homicide rate.
Had this legal concealed carrier not been present when this gunman began opening fire, this incident would have likely had much more deadly consequences. The reality is that a legal concealed carrier at ground zero of an attack can stop the carnage sooner.
When good people carry firearms it saves lives, not that the media will tell you that.
Please share this story if you agree!

The Free Thought Project wants to continue to spread the ideas of peace and freedom while simultaneously teaching people how to operate outside of the establishment systems of control like using cryptocurrency instead of dollars. Winning this battle is as simple as choosing to abstain from the violent corrupt old system and participating in the new and peaceful system that hands the power back to the people. We feel that PIVX is this system.
PIVX takes the control the banking elite has over money and gives it back to the people. It is the ultimate weapon in the battle against the money changers and information controllers because PIVX is the only cryptocurrency in existence that allows for completely anonymous storage while simultaneously paying interest.
If you'd like to start your own PIVX wallet and be a part of this change and battle for peace and freedom, you can start by clicking here. PIVX is already accepted all over the world so you can begin using it immediately.