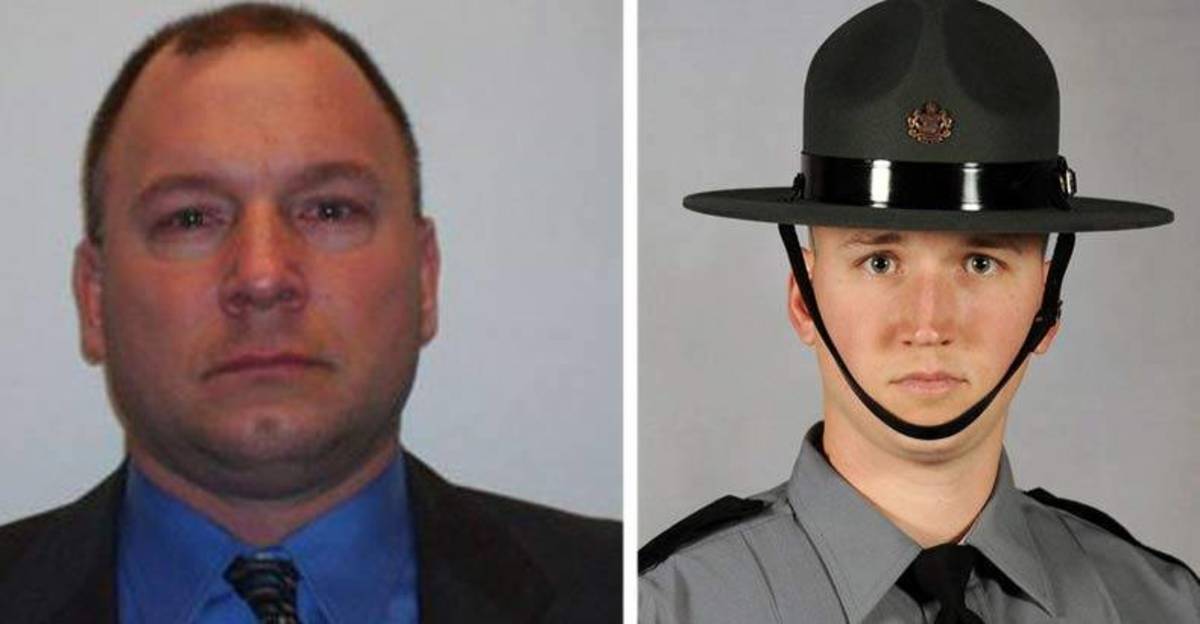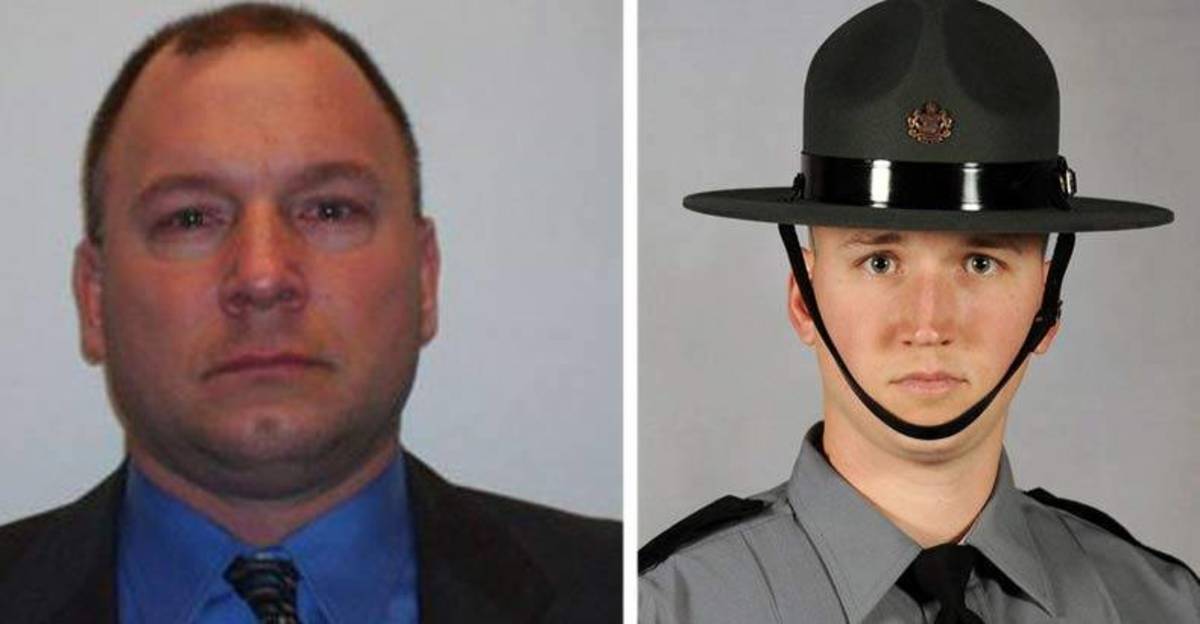 Norristown, Pennsylvania – Tuesday, a state police corporal was arrested for tragically shooting and killing another officer during a firearms demonstration.
Cpl. Richard Schroeter was arrested on reckless endangerment charges, relating to a September 30th incident where he shot and killed 26-year-old police officer David Kedra.
Prosecutors requested a grand jury to press multiple charges, including homicide, involuntary manslaughter and reckless endangerment. However, on January 7th, the grand jury decided to charge Schroeter with reckless endangerment, but not involuntary manslaughter or homicide which would carry a steeper sentence.
Schroeter faces up to ten years in prison if convicted, but the judge will have the ability to give him a lenient sentence.
"Schroeter breached routine, yet critical, safety protocol by failing to visually and physically check to ensure his weapon was unloaded, failing to obtain confirmation from another that his firearm was not loaded, and failing to point his weapon away from the direction of everyone present (including Trooper Kedra)," Montgomery County District Attorney Risa Vetri Ferman said in a statement.
"There's nothing we can do to bring David Kedra back. There's nothing we can do to make that family whole. It was horribly negligent, and there must be criminal responsibility," Ferman added.
On Tuesday, Schroeter turned himself in and was quickly arraigned and released on $50,000 bail.
Police are treated as though they should be the only ones to have guns, and tragically they often prove that notion wrong.
This week, a cop "accidentally" shot a 14-year-old boy while he played on a balcony.
Only three months ago, a cop in Iowa, accidentally shot himself and another officer while cleaning his gun.
Also in November, was the case of the cop who shot a 7-year-old girl on her way to tour the police headquarters.
In June of last year, a cop accidentally shot and killed his pregnant wife and faced not one charge for it.
And, of course, there is the now infamous DEA agent who shot himself in the foot while telling high school students how dangerous guns were and that only cops should have them.
---
John Vibes is an author, researcher and investigative journalist who takes a special interest in the counter culture and the drug war. In addition to his writing and activist work he is also the owner of a successful music promotion company. In 2013, he became one of the organizers of the Free Your Mind Conference, which features top caliber speakers and whistle-blowers from all over the world. You can contact him and stay connected to his work at his Facebook page. You can find his 65 chapter Book entitled "Alchemy of the Timeless Renaissance" at bookpatch.com.
DASH cryptocurrency and The Free Thought Project have formed a partnership that will continue to spread the ideas of peace and freedom while simultaneously teaching people how to operate outside of the establishment systems of control like using cryptocurrency instead of dollars. Winning this battle is as simple as choosing to abstain from the violent corrupt old system and participating in the new and peaceful system that hands the power back to the people. DASH is this system.
DASH digital cash takes the control the banking elite has over money and gives it back to the people. It is the ultimate weapon in the battle against the money changers and information controllers.
If you'd like to start your own DASH wallet and be a part of this change and battle for peace and freedom, you can start right here. DASH is already accepted by vendors all across the world so you can begin using it immediately.