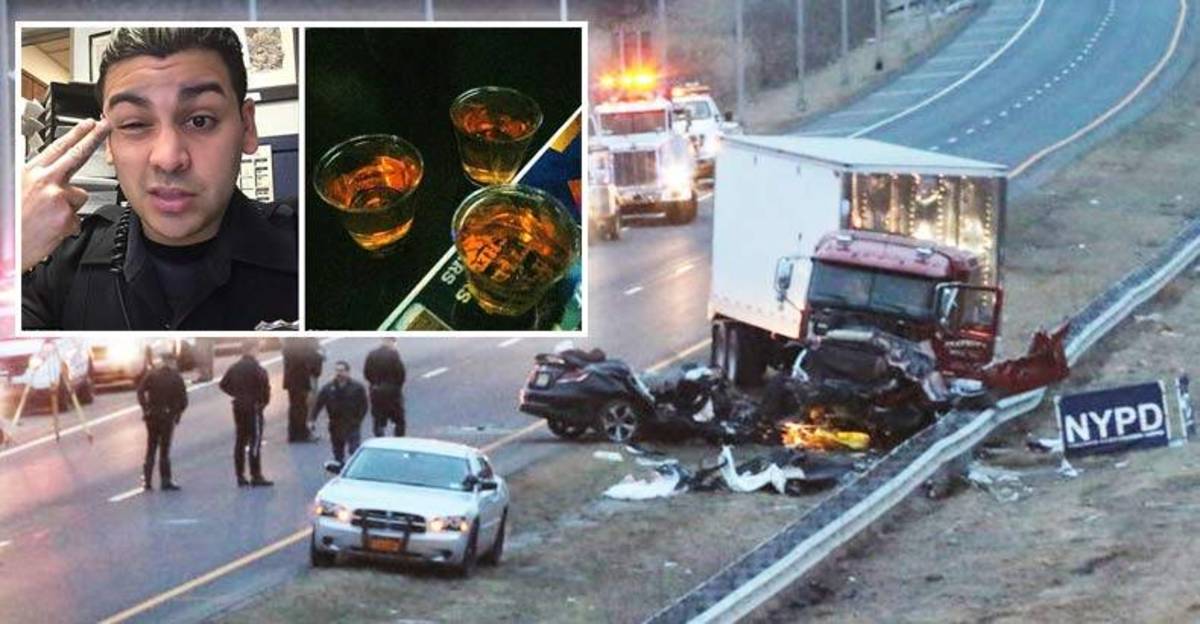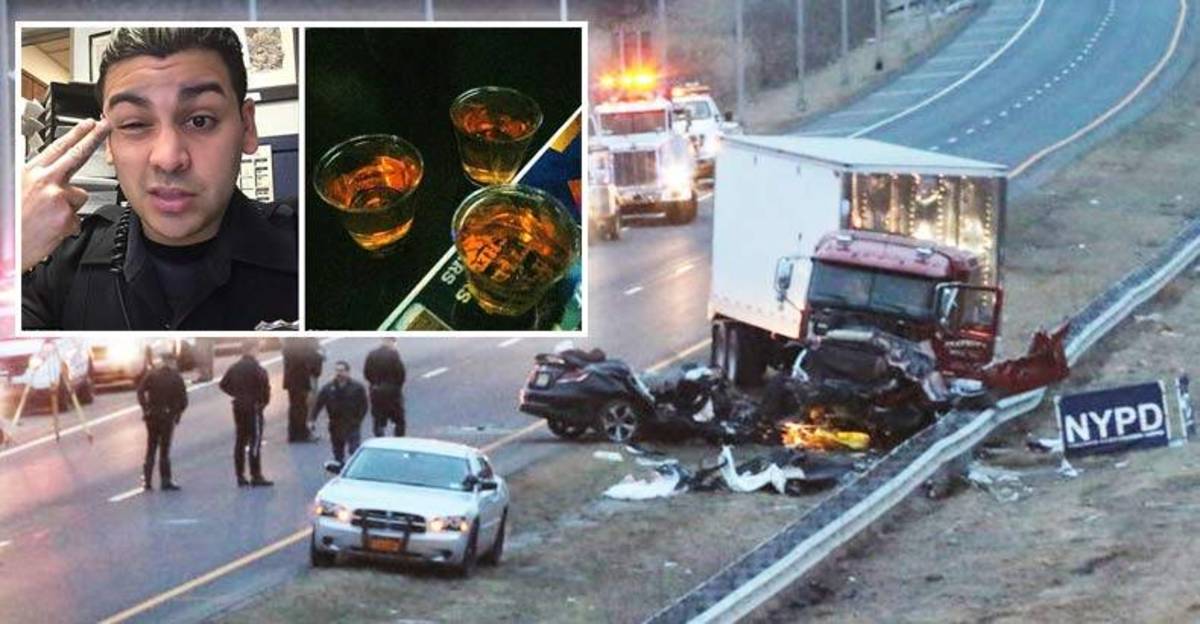 Linwood, NJ — It was just revealed that the police officer who caused a head-on collision last month had a blood alcohol level of three times the legal limit when he collided with the tractor-trailer.
As we previously reported, Officer Pedro Abad Jr. was out drinking at a strip club in Staten Island in the early hours of the morning on March 20th with two fellow officers and another friend. He ended up speeding the wrong way down an expressway when one tractor-trailer saw him and swerved out of the way. The vehicle behind him, unfortunately, did not have enough time, and the collision ended up killing two of Abad's passengers, Officer Frank Viggiano and Joseph Rodriguez, a friend and Linden resident.
Before the results of the toxicology report were revealed, some sources seemed to try to deny that Abad was drunk. One source claimed that that doctor who treated Abad after the crash did not notice any signs of impairment. The manager of Curves, the strip club the men visited, said he had no idea if the men were drinking but insisted that none of his employees would allow a visibly impaired patron to drive.
A warrant obtained by authorities to test Abad's blood showed his blood alcohol level was .24 at the time of the crash, three times the legal limit. Just a few hours prior to the accident, Abad posted a picture to his Instagram of three shots of liquor with the caption "Jack Daniels Fire on the house."
When contacted for comment, Abad's attorney reported that the man was in the process of hiring another lawyer. The NYPD also refused to comment.
Since 2005, Abad has been arrested twice for DUI and been involved in a total of eight automobile accidents according to public records. His Instagram also reveals an affinity for drugs; an odd thing for a police officer to make public.
While police officers are knocking DUI suspects unconscious, almost killing them and calling it justified, the Linwood Police Department is painting an angelic picture of Abad, who killed two people. They were "all young kids," said Patrol Capt. William Turbett Jr. at the news conference, "They did a good job…."We'll all probably have some kind of regret and blame ourselves for something we could have done or said to avoid this tragedy."
DASH cryptocurrency and The Free Thought Project have formed a partnership that will continue to spread the ideas of peace and freedom while simultaneously teaching people how to operate outside of the establishment systems of control like using cryptocurrency instead of dollars. Winning this battle is as simple as choosing to abstain from the violent corrupt old system and participating in the new and peaceful system that hands the power back to the people. DASH is this system.
DASH digital cash takes the control the banking elite has over money and gives it back to the people. It is the ultimate weapon in the battle against the money changers and information controllers.
If you'd like to start your own DASH wallet and be a part of this change and battle for peace and freedom, you can start right here. DASH is already accepted by vendors all across the world so you can begin using it immediately.