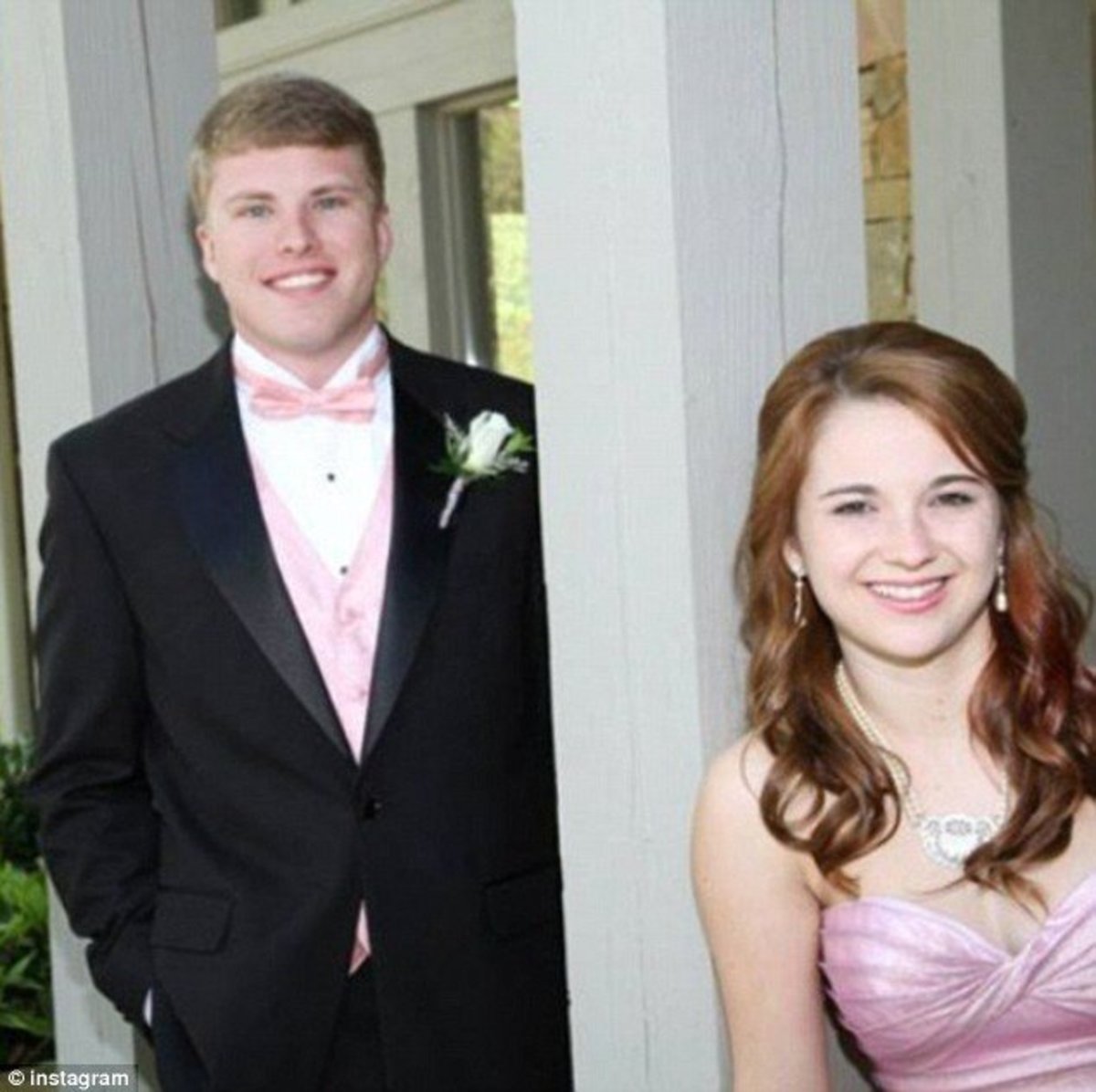 Police Cadet Michael William Little, of Knoxville, Tennessee was shot and killed after he opened fire on his ex-girlfriends family, killing one of the guests at the home, and wounding several others.  Little allegedly became hostile when he showed up at the house 2 weeks after him and his ex-girlfriend Ashley Womack broke up.
When Little arrived, tensions escalated quickly, and after a quick argument he ran to his car to retrieve his handgun.  He then waked to the back porch and began to open fire on Ashley and her entire family.  During the incident, 28-year-old Travis Wegener, a visitor to the home, was shot and killed.
Ashley and her mother were also struck with bullets, seriously injuring the older woman. 18-year-old Ashley Womack was treated and released from a local hospital with a gunshot wound to her leg, while her mother, 47-year-old Rhonda Womack, was also hospitalized with a gunshot wound to her shoulder, she is listed under serious condition.
When the shooting broke out, 22-year-old Joshua Womack, Ashley's brother, shot back and killed the cadet, possibly saving the lives of other friends and family members.
"A guy with a rifle came around the house, and he just walking at him with the rifle. He was like 'bop, bop, bop.' He just keeps shooting him… The neighbor ran across the yard and tells him to stop shooting. Bad situation," a neighbor told WBIR.
Little was enrolled in the local police department's "cadet" program, which essentially acts as a training school for young people hoping to be officers.
It is a good thing he never made it on to an actual force.
DASH cryptocurrency and The Free Thought Project have formed a partnership that will continue to spread the ideas of peace and freedom while simultaneously teaching people how to operate outside of the establishment systems of control like using cryptocurrency instead of dollars. Winning this battle is as simple as choosing to abstain from the violent corrupt old system and participating in the new and peaceful system that hands the power back to the people. DASH is this system.
DASH digital cash takes the control the banking elite has over money and gives it back to the people. It is the ultimate weapon in the battle against the money changers and information controllers.
If you'd like to start your own DASH wallet and be a part of this change and battle for peace and freedom, you can start right here. DASH is already accepted by vendors all across the world so you can begin using it immediately.