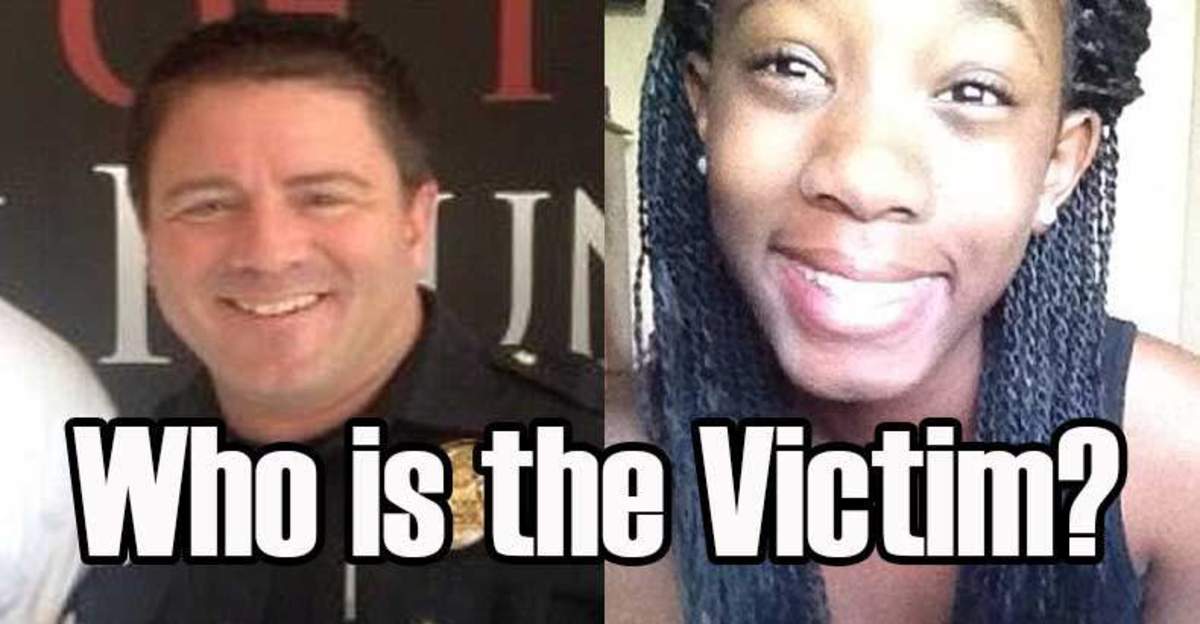 Police Officer Eric Casebolt, after being captured on video throwing teens to the ground and pulling his gun on children at a teenage pool party, resigned from the McKinney police force this week. Now, the officer who is set to still receive his full pension and benefits, is claiming that he is the victim.
The video of Casebolt's out of control behavior in response to a neighborhood pool party went viral last week and he was cast out into the limelight for his brutal actions.
Quite the controversy has arisen from this video with some people saying his over the top antics of treating people like dogs and throwing a school girl to the ground were justified.
His own Police Chief, Greg Conley, condemned Casebolt's actions as "indefensible" and "out of control."
Casebolt himself even released a statement admitting that he "let emotions get the better of him."
However, according to the Daily Mail, Casebolt is claiming that he's now the victim because of anti-police sentiment in the US.
According to the DailyMail, he told a friend, who relayed his message to Daily Mail Online:
There are legitimate claims about police brutality and racial profiling and questions about the shootings of African-American people by police and I have been dragged into it.

I am a victim of all that has been going on right now. I'm just sorry that I have contributed to it. On another time, nobody could have accused me of being racist.

Things got the better of me and that's all. I am very concerned that folk stop judging me in that way. All the other incidents with police on video this year has nothing to do with me.
But Casebolt is wrong. His actions that day, regardless of his intention, were indicative of the problem with police in America today. He treated children like dogs, brutalized a young girl, and pointed his gun at unarmed teens.
During the short video which has now gone super viral, we can see the other police officers who arrived with Casebolt, conducting themselves in a cordial and decent manner. Some argue that had the polite cops not been there, two teen boys would have been shot in the back as they seemingly attempted to stop their fellow cop from pursuing them with his pistol drawn.
It is unfortunate that Casbolt is receiving death threats and the like as violence will only serve to worsen the already tense situation in America. However, was the pistol aimed at the back of the two teens not also a death threat?
The double standards of police action and citizen violence must be eliminated. Every day in this country innocent Americans receive death threats from the state.
These threats of death come in the form of guns drawn by cops as they approach innocent young men in poverty stricken communities who have done nothing wrong. The threats also come in the form of citations for victimless crimes such as window tint or seat belt violations, or possession of marijuana.
The tens of thousands of nonviolent people wasting away in corporatist prisons across the country whose freedom has been stolen by officers just like Casebolt for simply possessing a plant are the real victims. The thousands of unarmed men, women, and children whose lives were taken by an unaccountable system of corruption and violence are the victims; not those who are responsible for carying this madness out.
Sponsored Content: