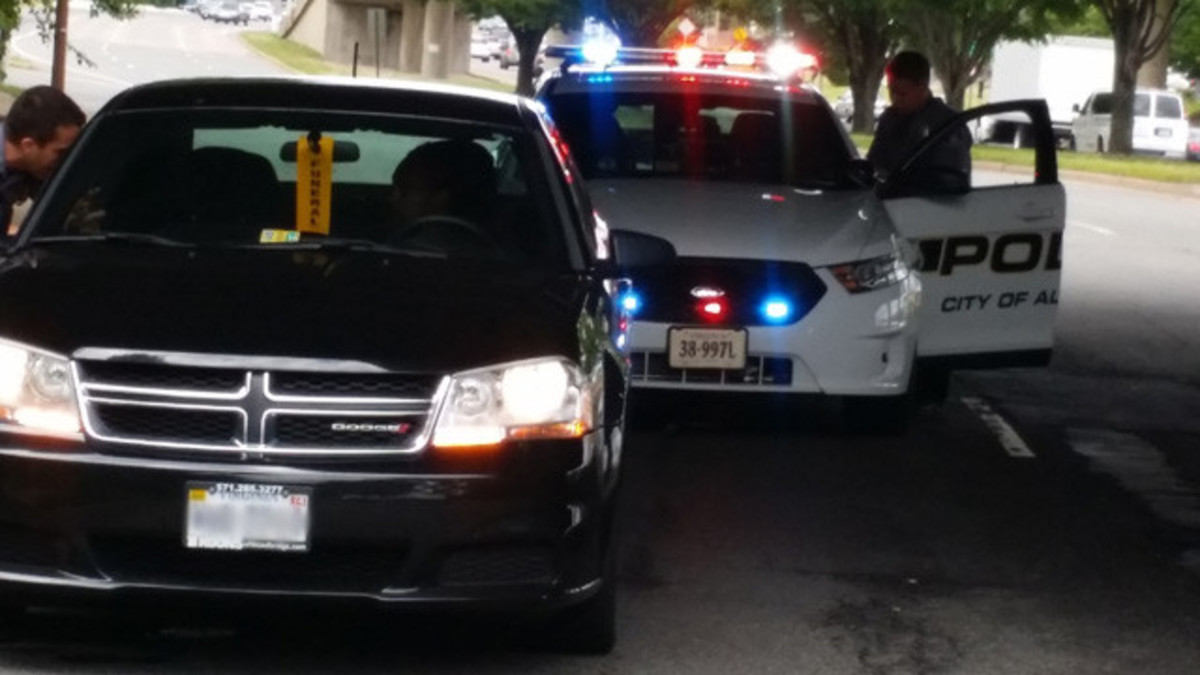 June 17, 2014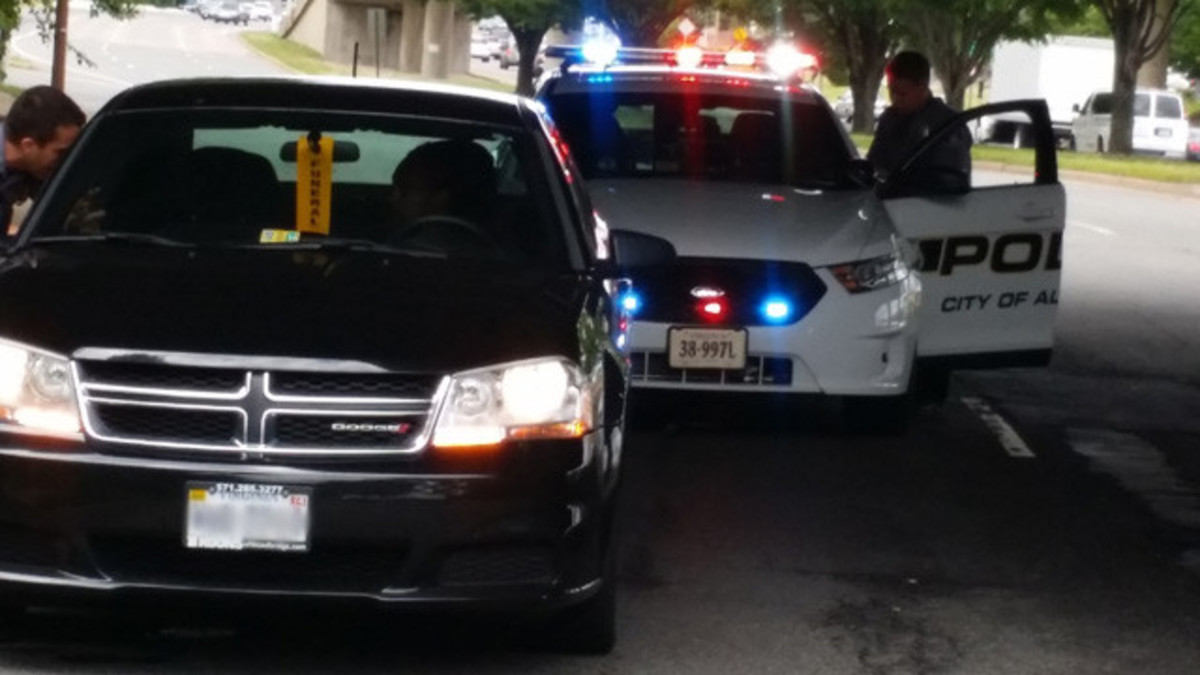 A Virginia man is furious after being pulled over in Alexandria while driving in a funeral procession. He missed his great-grandmother's burial because of the delay, say family members.
According to WTOP,
 With their hazard and headlights on, Heather Spinner and her husband were on Duke Street driving to the Mount Comfort Cemetery on June 12 when they noticed red and blue flashing lights in the rear-view mirror.

"My brother-in-law behind us was actually pulled over for running a red light," Spinner says.

Both her husband and brother-in-law, R.G. Spinner, removed their yellow funeral procession tags from the rear-view mirrors and waved them out the window, hoping the officer would let them continue driving, she says.
Apparently this officer didn't care that they had these yellow flags saying they were part of a procession and being led down the street by a police escort, he was compelled to detain them anyway, brilliant.
Wonder if he is related to this cop?
After the fact, Alexandria police Sgt. Seth Weinstein said the brother-in-law's behavior escalated the consequences of the traffic stop.
R.G. Spinner now has a summons to appear in court June 18th.
"We missed the burial. I mean my husband and brother-in-law were pallbearers … By the time we got to the cemetery, it had already happened. So there's nothing we can do to get that back at this point," Spinner says.
The officer's supervisor told WTOP that they are reviewing the tape of the intersection of the red light Spinner is accused of running and will determine if he was in the wrong.
DASH cryptocurrency and The Free Thought Project have formed a partnership that will continue to spread the ideas of peace and freedom while simultaneously teaching people how to operate outside of the establishment systems of control like using cryptocurrency instead of dollars. Winning this battle is as simple as choosing to abstain from the violent corrupt old system and participating in the new and peaceful system that hands the power back to the people. DASH is this system.
DASH digital cash takes the control the banking elite has over money and gives it back to the people. It is the ultimate weapon in the battle against the money changers and information controllers.
If you'd like to start your own DASH wallet and be a part of this change and battle for peace and freedom, you can start right here. DASH is already accepted by vendors all across the world so you can begin using it immediately.