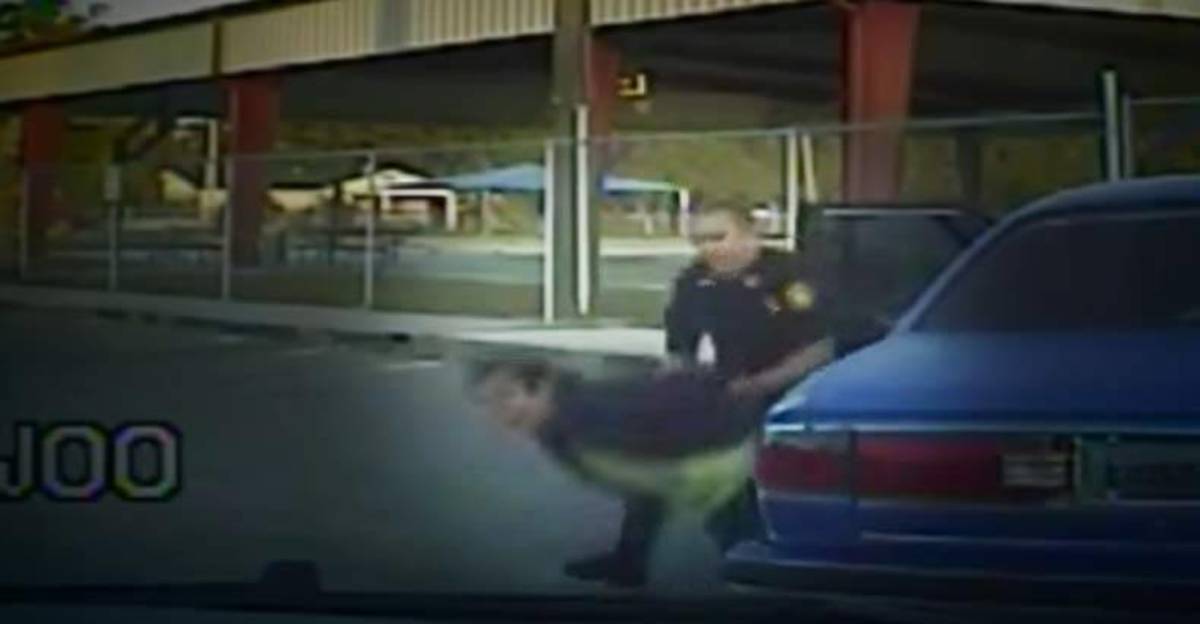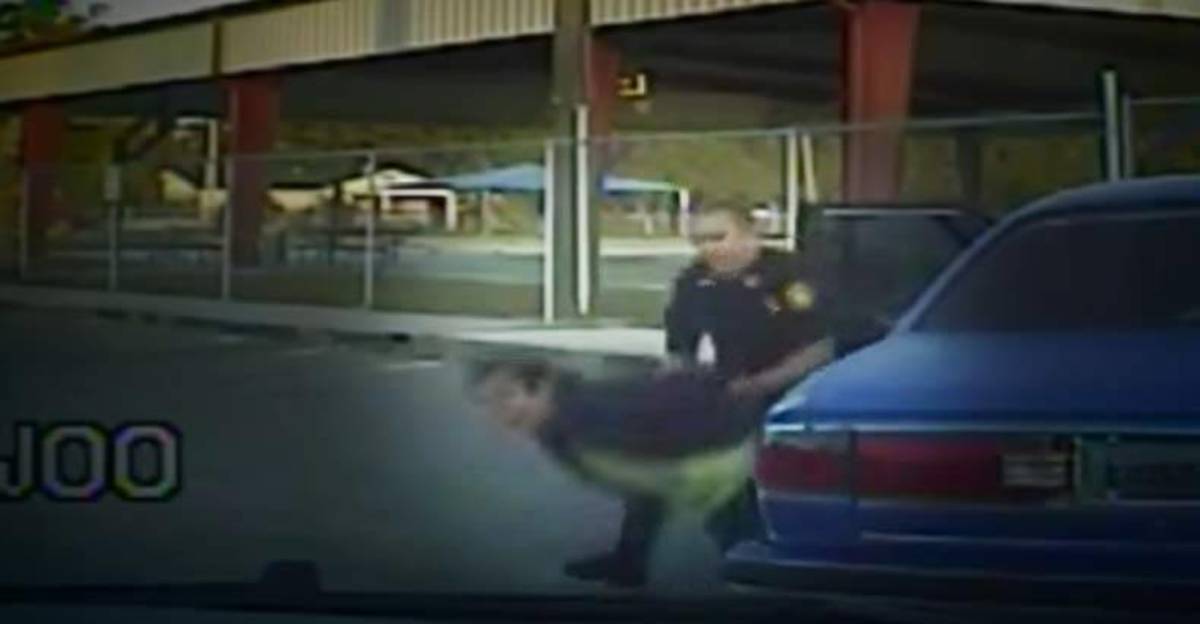 Tampa, FL — As Liz Vargas was walking her daughter into school on November 5, officer Kevin Fitzpatrick heroically swooped in to protect the citizens of Tampa from Vargas' tinted license plate cover.
Not having done anything wrong, and upset that she was being harassed in front of her children, Vargas voiced her discontent.
"Then  because I was in my pj's he called me bummy, and he accused me of illegal drugs, that's why I got argumentative," Vargas said of the incident.
Within 34 seconds of his encounter with Vargas, Fitzpatrick grabbed her wrist and had slammed the innocent woman to the ground, face first.
After being brutally assaulted in front of her child by police, Vargas retained attorney Brett Szematowicz.
"At best that could be explained away that he thought there was an officer safety issue with her pointing up at the sky, but he never said he ordered her back in the car, he never said he felt threatened by her actions at any point," Szematowicz said.
As early as February, Szematowicz said they requested video of the incident from police, but he said they told him there was no tape.
According to WFLA,
The Tampa police department claims it never denied the video existed. In other cases it is common for officers to acknowledge there is video evidence, by writing "video" on criminal report affidavits.  Fitzpatrick put a slash mark through the "evidence box" indicating there was no evidence.  Hegarty isn't sure why Fitzpatrick didn't write in "video" but insists no one at T-P-D- denied that the video existed.
But if you watch the video, it becomes quite apparent as to why Fitzpatrick would have claimed it didn't exist.
After repeated attempts at obtaining the video, it was finally released in July. The video clearly shows a uniformed assailant, Fitzpatrick, assault an innocent woman, Vargas.
Despite this video evidence, however, an internal 'investigation' into the incident cleared Fitzpatrick of any wrongdoing. Tampa police claim that Fitzpatrick had no other option to "control Vargas" other than slamming her face-first into the ground.
Szematowicz feels that the investigation is incomplete. "They left out why he was grabbing her in the first place and to us as her criminal defense attorneys that is the most critical part," he said.
This entire ordeal was over a tinted license plate cover that can be purchased at auto parts stores throughout the state of Florida.
According to Florida Statute 316.605(1), 
"…all letters, numerals, printing, writing, and other identification marks upon the plates regarding the word "Florida," the registration decal, and the alphanumeric designation shall be clear and distinct and free from defacement, mutilation, grease, and other obscuring matter, so that they will be plainly visible and legible at all times 100 feet from the rear or front."
Despite the low quality of the video, we can see on the officer's own dashcam that Vargas' plate was legible.
The precedent set after failing to hold Fitzpatrick accountable is that police can initiate violence against citizens for no reason, even innocent mothers, in front of their children, and this is "following procedure."

DASH cryptocurrency and The Free Thought Project have formed a partnership that will continue to spread the ideas of peace and freedom while simultaneously teaching people how to operate outside of the establishment systems of control like using cryptocurrency instead of dollars. Winning this battle is as simple as choosing to abstain from the violent corrupt old system and participating in the new and peaceful system that hands the power back to the people. DASH is this system.
DASH digital cash takes the control the banking elite has over money and gives it back to the people. It is the ultimate weapon in the battle against the money changers and information controllers.
If you'd like to start your own DASH wallet and be a part of this change and battle for peace and freedom, you can start right here. DASH is already accepted by vendors all across the world so you can begin using it immediately.