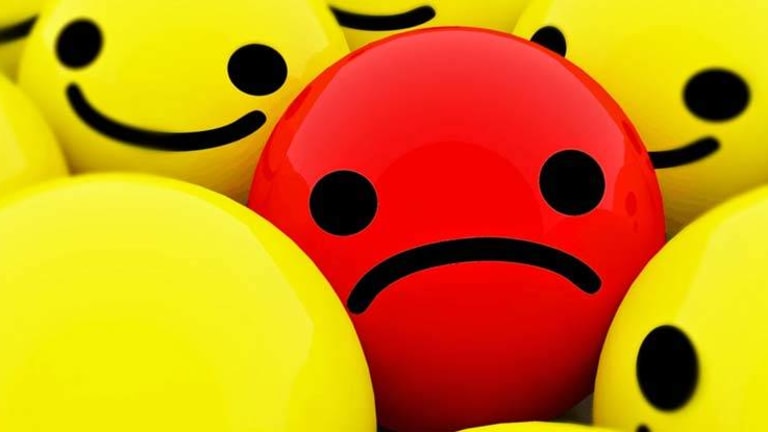 12-Year-Old Girl Arrested For Her Choice of Emojis to Combat Bullying On Instagram
A 12-year-old girl becomes the latest subject of police state paranoia after her random Instagram post.
Fairfax, VA -- A 12-year-old girl was arrested and charged with threatening her school and computer harassment after she posted a series of words and emojis online that police considered to be a threat. The Instagram post began with the word "killing," followed by a gun emoji and the phrase "meet me in the library Tuesday," followed then by emojis of a gun, a knife, and a bomb.
After the post was made, someone reported it to police who traced the IP address back to the home of a 12-year-old student at Sidney Lanier Middle School. When confronted by police she reportedly admitted to making the post, but the police have not said if she told them why she made the post.
The girl's mother, who remained anonymous, told reporters that her child had "never been in trouble before," and that she had recently been a victim of bullying.
"I don't think it's a case where there should have been charges," she said.
This is not the first time that this type of thing has happened either.
This time last year, we reported another case where a teenager was arrested for his use of emojis in a post about a friend of his who was arrested.
Bradley Shear, a lawyer who focuses on social media law, told Mashable that these situations should be judged by context.
"It really comes down to what's surrounding the matter. When someone sends an emoji, it can mean a whole bunch of different things," Shear said.
"These cases are only increasing. The more people are using their cell phones and posting on the Internet, the more emoji will creep up as evidence in cases," he added.
Most legal experts agree that in these circumstances it is nearly impossible to determine a person's true intent by interpreting an emoji, because of the fact that they can be interpreted so many different ways.
Regardless of context, emojis are a form of speech, and people are allowed to engage in speech that makes other people feel uncomfortable. In each of the cases where people were arrested for using emojis, there was never even a specific threat against any specific person, only vague references that could possibly be construed as threats.

"You understand words in a particular way. It's challenging with symbols and images to unravel that," Dalia Topelson Ritvo, assistant director of the Cyber Law clinic at Harvard Law School told The Washington Post.
The vague post made by the 12-year-old girl should be free speech for anyone, at any age, but the fact that she was treated so harshly considering her age, shows how insane the American police state has gotten.
John Vibes is an author and researcher who organizes a number of large events including the Free Your Mind Conference. He also has a publishing company where he offers a censorship free platform for both fiction and non-fiction writers. You can contact him and stay connected to his work at his Facebook page. You can purchase his books, or get your own book published at his website www.JohnVibes.com.