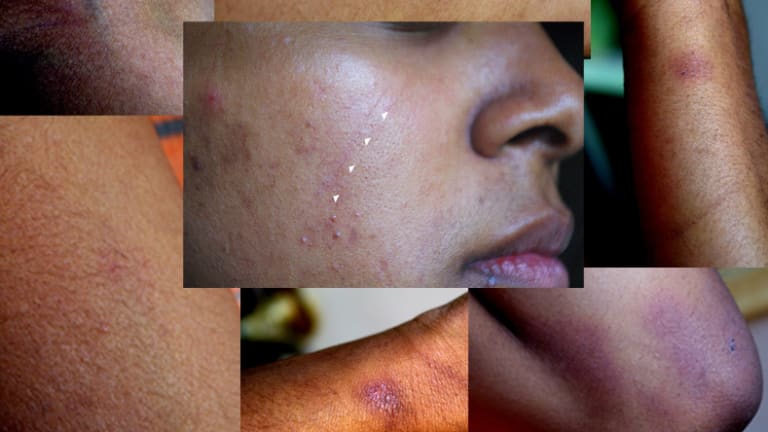 13 Cops Dispatched to Arrest One 15-year-old Girl, Because a Cop 'Smelled Weed'
"I looked down like this and saw their red light right here on my baby's back. They told me to get back or they'll shoot."
Residents of the Countryside mobile home park in Fargo, ND have expressed concerns over racial profiling and police misconduct for some time. A recent cellphone video has captured a brutal example of this misconduct.
On July 25th, 2014 at 11:30 PM a 15 year old girl was sitting in a car in front of her sister's house, charging her phone when 2 Fargo Police officer approached her and accused her of smoking marijuana.
After telling the officers that she was actually charging her phone and not smoking marijuana, the 15-year-old was then violently dragged from the car.
According to the People's Press Project, the girl explained that when officers removed her from the car they caused,
excruciating pain to her arms and wrists, which she said were pulled too forcefully and too far up, and to her wrists which she said were handcuffed too tightly causing her circulation to be cut off. The 15 year old girl also stated that during the violent and painful arrest, her head was repeatedly pounded into the hood of the parked car outside her sister's house, then they wrestled her to the ground with additional officers who arrived on the scene, (4 participating in the arrest and 13 officers in total), hog tied her and put her in the back seat of a squad car.
Neighbors and family members witnessed the brutality. The older sister came outside and approached the scene pleading with officers in an attempt to get them to stop at which point she says, an officer pointed his gun at her and her baby.
"I looked down like this and saw their red light right here on my baby's back. They told me to get back or they'll shoot."
The 15-year-old was then arrested and held in jail for 3 days. Her requests to go to the hospital were denied and instead she was given aspirin and ice packs. According to the family, there was never a urinalysis, nor a blood test performed on her, despite the police arresting her for 'smelling weed.'
Sadly this girl is just another victim in the state's immoral quest to control what you can put in your body. Well, the Free Thought Project has had enough, check back here frequently to find out when we launch a worldwide movement to #EndTheDrugWar!