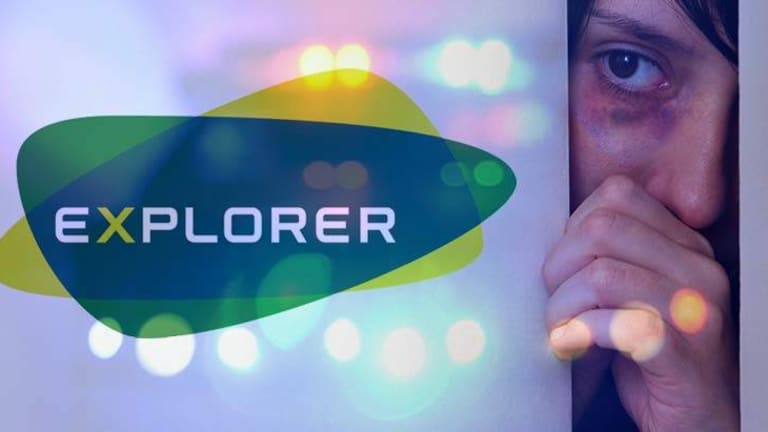 Cops Not Only Covered Up Molesting a 15-Year Old Explorer Scout, They Encouraged It
The family of a 15-year-old girl assaulted by Irwindale cop files suit, accusing the department and city officials of covering up the police misconduct.
Irwindale, CA -- They family of a young girl who was molested by a former Irwindale police officer is filing suit against the police department and city officials for participating in a coverup of the crimes.
Former officer Daniel Camareno was found guilty and sentenced to two years and eight months in prison this January after repeatedly sexually molesting a 15-year-old girl while she was an Explorer Scout. Camareno pled no contest to using a minor for sex acts, oral copulation of a person under 16 and contact with a minor for sexual offense.
The suit, filed by family attorney Anthony DeMarco, accuses the department of being complicit in the behavior of the child predator. Demarco states: "This case is disturbing and tragic on a number of levels. Camerano was abusing these girls and being blatant about it. And because of the culture of the station, Camerano was not punished or stopped. Instead, he was encouraged."
According to the suit and court testimony leading to his conviction, Camareno repeatedly led the young girl directly past his senior commanders offices to assault her in the station house. He also molested her on overnight police-sanctioned "ride-alongs." At one point, after a male explorer complained about the misconduct, Camareno was temporarily removed from the children's program, only to be permitted to rejoin at a later date.
"It is striking that these officers knew what was going on and didn't try to stop it, said DeMarco. "They're supposed to be protecting people. They're supposed to be protecting her."
It's not exactly all that shocking when you take into account the history of misconduct of Irwindale Police officers. Camereno's supervisor, Lt. Mario Camacho, is currently being investigated for sexually harassing a 19-year old female cadet. Former sergeant David Fraijo was fired fro the department last year after sexually assaulting a woman at a traffic stop in 2012. He is currently serving nine months in prison.
Other defendants named in the suit include The City of Irwindale, and a national organization called Learning for Life, which runs the Explorer program. The Explorer program is a program designed for high school children who express an interest in the field of Law Enforcement.
Police departments across the country have expressed difficulty in finding new recruits. Just this department alone has had three complaints of sexual assault and harassment since 2013, two of which resulted in convictions. One is still under investigation.
Most children who want to be police officers when they grow up want to do so because they think they will be helping people. Is it no surprise that they change their minds when so many are experiencing police brutality and depravity, first-hand?