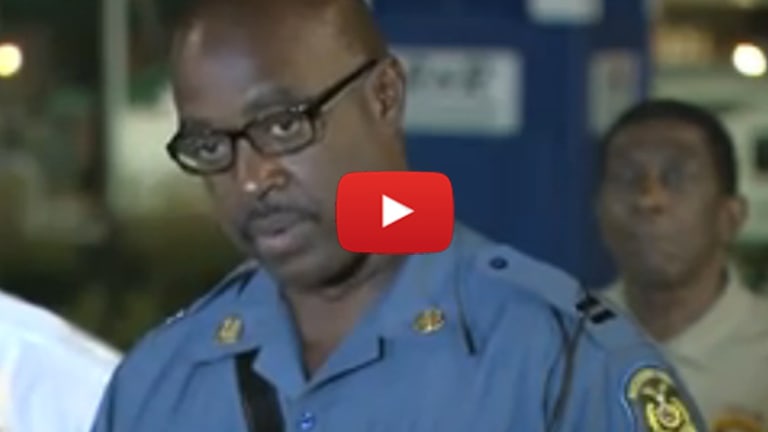 155 People Kidnapped at Gun Point in Ferguson Since Michael Brown Was Killed
A list obtained by the Washington Post gives a glimpse into the future of Police State USA.
The list details the 155 arrests for 'crimes' linked to the protests and the subsequent rioting. Those who've been watching this scene unfold through the eyes of the mainstream media would probably think that the overwhelming majority of these arrests are looters. Those people would be wrong.
The majority of arrests are for 'refusal to disperse,' 123 people are facing that charge. Only 20 were arrested for burglary or possession of burglary tools; four for unlawful use of a weapon, three for assaulting a police officer, two for trespassing on private property, two for interfering with an officer and one for general disturbance of peace, according to the Washington Post.
The Post points out that these numbers are like understated as they do not take into account the many residents and journalists who have been detained and even jailed, but released. Also, these numbers only include those booked and held in St. Louis County facilities and not who has been put into the other municipal jails.
The first four nights of protest resulted in 30 arrests under the oppression....ahem, control, of the St. Louis County Police Department.
When the Missouri State Police took over on Thursday, Aug. 14, and Cpt. Ron Johnson marched alongside the protesters, only a single arrest was recorded between Thursday and Friday.
Those two days were the exception. Since then the St. Louis County PD announced that they were standing down on stopping the looters and cranked up arrests on protesters.
According to the Washington Post, arrests have spiked this week, with 17 on Sunday, 30 on Monday, 47 on Tuesday and 28 already as of 5 p.m. on Wednesday.
Police are seemingly fed up with the protesters. Yesterday a video showed Missouri State Highway patrolman, Ray Albers, who was caught on camera pointing his weapon at journalists and threatening to kill them.
He has since become the first police officer to receive any punishment since the shooting of Brown. He is currently on paid vacation, pending an investigation.