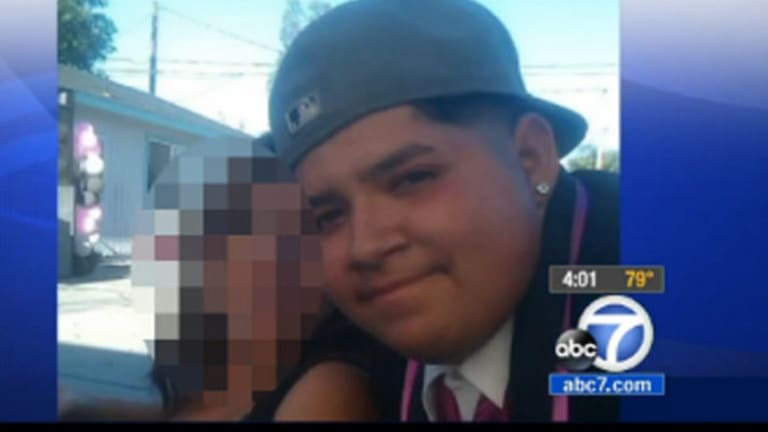 16 Year Old Boy in Critical Condition After Cops Shoot Him for Holding a Hammer
HIGHLAND, Calif. (KABC) -- A teenage boy underwent surgery Sunday after he was shot by a deputy following a family dispute in Highland.
Deputies responded to the 7400 block of Rogers Lane around 10:30 p.m. Saturday. Investigators say 16-year-old Joshua Alvarez grabbed a pair of scissors or possibly a knife and began threatening family members.
Family members say Alvarez was fighting with his older brother.
"They were just arguing, you know, just fighting, and my nephew, I believe, he obviously got upset, and wanted to hit him," said Alvarez' aunt, Franceen Salcido.
When deputies arrived, the teen was outside. As they pulled up next to him, he allegedly approached deputies with a hammer and a sharp object, the sheriff's department said. The teen then attempted to attack one of the deputies, the sheriff's department said.
However, according to witness and neighbor, Ronnie Gutierrez, that is not what happened. "The police came up, they told him, 'Drop the hammer, drop the hammer, drop the hammer' a few times, and he didn't want to. I didn't see him make any aggressive move toward the police, and the police just ended up shooting him," said Gutierrez.
"He's just a child, maybe 15 or 16 years old, he didn't have any sharp objects and there was no reason for the cops to shoot him, he wasn't a threat to anyone. That was totally uncalled for, I still can't believe it."