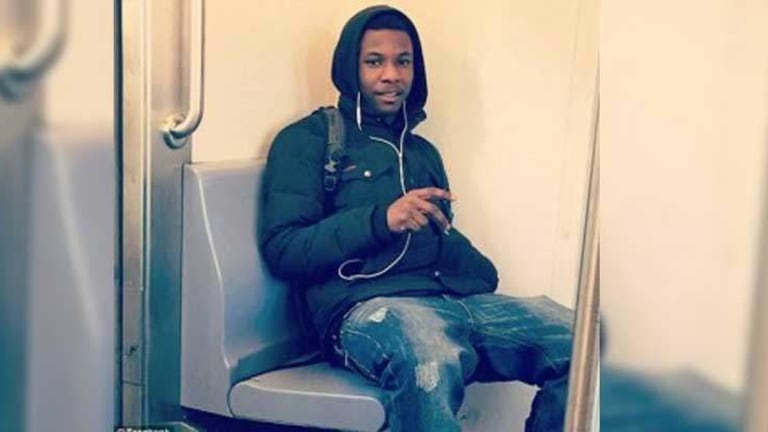 Teen Boy Dead After Police Back Him Off 6 Story Ledge for a Marijuana Arrest
Another tragic life lost in the state's money wasting, life ruining, freedom killing War on Drugs
New York, NY-- Another youth, 17-year-old Hakeem Kuta, has lost his life in the war on drugs after being chased by police and falling off a six story roof. Police began chasing the teen on Thursday evening while he was smoking a joint with some other teenagers. The boy had no prior arrest record.
The four officers who chased the teens- Maria Imburgia, Brian McMahon, Edmundo Rivera and Eduard Solano, have all been with the NYPD for less than two years.
The officers were reportedly flagged down at the beginning of their shift by a neighbor who informed them that a group of teenagers were smoking weed in the lobby of the apartment building. As the officers attempted to gain entry to the building, one of the teens blocked the door as the group of 6 or 7 ran up the stairs.
The group was pursued by Officers Solano and Rivera, so the teens began to jump from the roof of the building they were on onto neighboring buildings. Unfortunately, Kuta- who only moved to the United States a few years ago from Ghana, and his 14-year-old friend ran in an opposite direction.
The scared teens were confronted by officers 10 feet away, and as Kota began to attempt to step over a short wall he began to fall. Kota did not realize that there was a gap between the two buildings.
His 14-year-old friend grabbed on to the boys clothing, but he was too heavy for the young teen and he fell off the six-story ledge.
The younger teen was then grabbed by Officer Rivera who made sure the boy did not also fall.
In the alley-way, attempts were made to save his life, but sadly the teenager passed away in the hospital on Saturday morning after being on life support since the fall.
The department maintains that the officers acted appropriately and that Kota is to blame for his own death, as he "miscalculated" his step.
Eugene O'Donnell, a professor at John Jay College of Criminal Justice, spoke to the New York Times regarding how vigorously the police pursue low-level offenses. Since November, anyone caught in the city with less than 25 grams of marijuana have been given summonses instead of misdemeanors.
"This is why it's so important to get the police mission right-sized and why it's so important to have a police footprint no bigger than it has to be," O'Donnell stated after speaking on unintended tragedies can occur due to the police ethos of action without reflection. "Kids have warrants; kids have mental health issues; kids are scared."
None of the teenagers were arrested following the incident, even though marijuana was found on the premises.