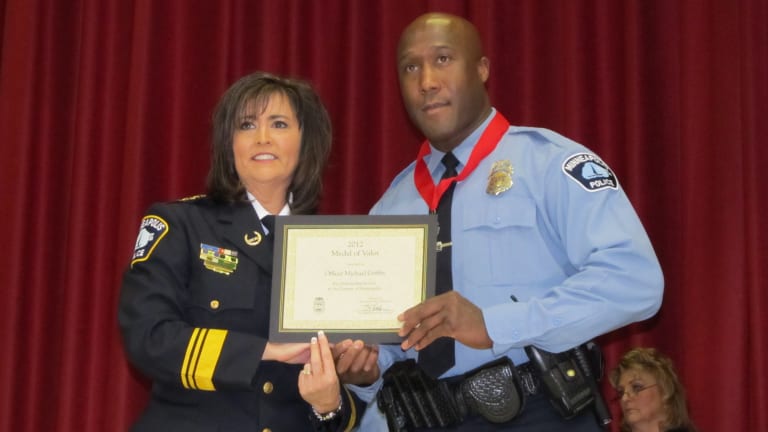 19 Complaints and $410,000 Tax Payer Dollars Later and This Cop Still Has His Job
The Associated Press
MINNEAPOLIS — A Minneapolis police officer whose conduct resulted in excessive-force lawsuits that cost the city $410,000 has had 19 complaints filed against him since he started seven years ago, according to a media report published Saturday.

Last year there were 943 complaints against about 800 sworn officers, or about 1.2 per officer. Michael Griffin, a patrol officer on the North Side, had six, the Minneapolis Star Tribune reported.

Of the 19 total complaints against Griffin, 16 were closed with no discipline. The other three are still under investigation.

Messages left Saturday at some home telephone listings for Griffin were not returned.

Griffin had two complaints in 2007, his first year with the department. He's had at least one complaint per year since then.

Anyone can file a complaint with the department's office of internal affairs or Office of Police Conduct Review. Complaints can come from citizens who feel they've been mistreated, or from police officers who are bound by the department's code of conduct to report a fellow officer's misconduct.

Police Chief Janeé Harteau declined to address Griffin's case directly but said the department takes every interaction with the public seriously.

"We continuously review the reports from citizens about their contacts with our staff, both positive and negative," Harteau said in a statement.

She noted that the 943 complaints last year were about half the number received the prior year.

Chuck Wexler, a spokesman for the Police Executive Research Forum, said departments need to develop early warning systems to track an officer's performance.

The city didn't release details of any of the closed cases, which is standard procedure for cases that don't result in discipline. Most of the public details that have emerged about Griffin were delivered in a pair of lawsuits filed in 2010 and 2011.

In one, the city paid about $270,000 to settle a claim that Griffin punched or kicked people while he was off-duty at downtown bars. In the other, the city paid $140,000 to a man who said Griffin threatened him and then punched him and knocked him to the ground.
And so goes the deferment of liability to the tax payer. As long as government is able to defer the costs of their negligence on to the backs of those who pay into it, nothing will change.
We the people, are financing our own oppression.