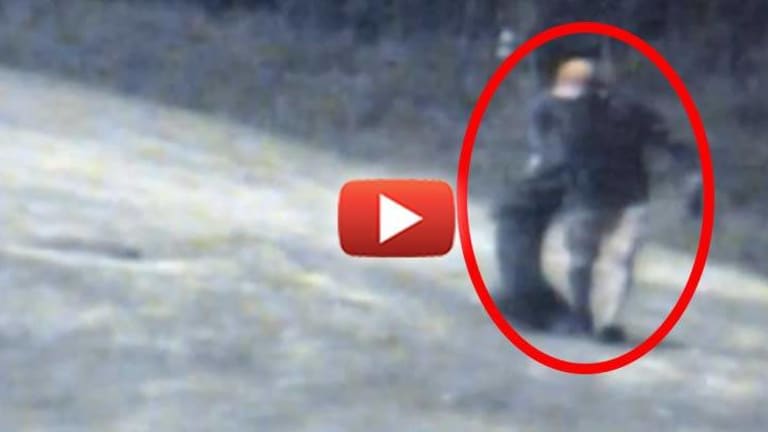 Sheriff's Deputy Caught on Surveillance Camera Sadistically Beating His Own K-9 Partner
Horrific surveillance footage from a local hotel captured a cop sadistically abusing his K-9 counterpart.
Ramsey Co., MN -- A Ramsey county sheriff's deputy is on paid vacation this week after he was captured on video in a downright evil beating of his K-9 partner.
Ramsey County Deputy, Brett Arthur Berry is charged with assaulting a public safety dog and animal cruelty for severely beating his dog at a K-9 training seminar over the weekend.
The surveillance footage from the Black Bear Casino in Carlton captured this sadistic officer as he beat, strangled, and hurled his K-9 partner to the ground.
According to Eyewitness News 5,
Black Bear security told deputies they had been called into the Cobalt Lounge to ask a man to leave. Security followed him with video and saw him return to his hotel room and exit five minutes later with his canine partner. Berry and other K-9 handlers were at the casino and hotel for training.

The sheriff's office says Berry walked with his dog to the casino parking lot, where he was seen scolding the dog and becoming upset. Video shows him picking up his dog by the collar and throwing it to the ground. The dog ran from him back to the casino and through the first set of doors but got trapped by a vestibule.

Berry then caught up to the dog and hit it repeatedly, the sheriff's office said.
Berry has been on the force since 1996 and he's been a K-9 handler for the majority of this time. This is likely not the first time he's brutalized an animal.
"What I saw, when I viewed it...a few different instances where an animal was definitely handled aggressively," said Carlton County Chief Deputy Brian Belich in an attempt to downplay this cruel behavior.
The Ramsey County Sheriff's Office released a statement Friday, that said, "We hold our staff to the highest of standards, and the Ramsey County Sheriff's Office is troubled by these allegations."
Apparently the video which shows this officer walloping this K-9 and throwing it around by the collar, only 'alleges' animal cruelty.
Sadly, this is the second officer to be caught on camera within the last year abusing their K-9 partner. Last year, the Free Thought Project broke the story of a Hammond, IN police officer who was fired after cell phone footage caught him suspending his dog by the neck.
One of the known warning signs of certain psychopathologies, including antisocial personality disorder, also known as psychopathic personality disorder, is a history of torturing pets and small animals, a behavior known as zoosadism.
According to the New York Times, "the FBI has found that a history of cruelty to animals is one of the traits that regularly appears in its computer records of serial rapists and murderers, and the standard diagnostic and treatment manual for psychiatric and emotional disorders lists cruelty to animals a diagnostic criterion for conduct disorders.
"A survey of psychiatric patients who had repeatedly tortured dogs and cats found all of them had high levels of aggression toward people as well, including one patient who had murdered a young boy."