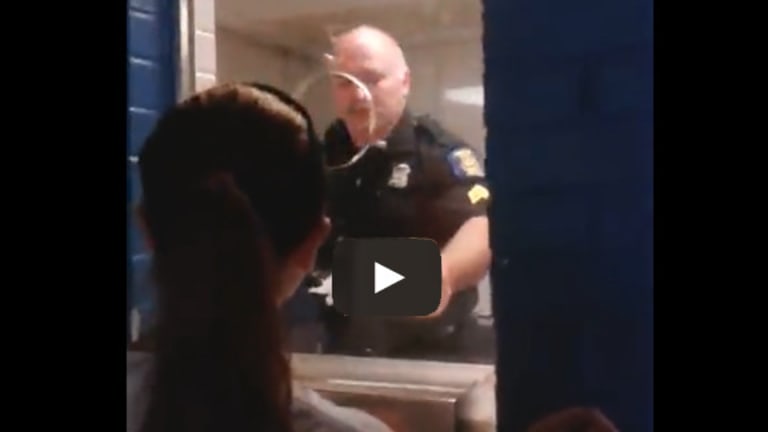 6 Month Pregnant Woman Tries To Report That A Cop Just Punched Her, She is Ignored
May 16, 2014
Andrea Dingess, has uploaded a video to facebook that shows just how much Lincoln Park PD, care about one of their own assaulting a 6 month pregnant woman.
According to her facebook post, Andrea was stopped by police and asked present her license. Allegedly the officer wrote her a ticket for failure to produce ID, despite Dingess claiming that she had it.
Upon telling the officer that she actually had her license, Dingess alleges that the officer became upset, threw the ticket in her car and then hit her in the face.
This video is taken at the police station when Dingess is trying to report the assault to the police. They do absolutely nothing, and show absolutely no concern.
Post by Andrea Dingess.
We have contacted Andrea Dingess for comment, but have not yet received a response.

Here is the youtube version just in case you do not have facebook.