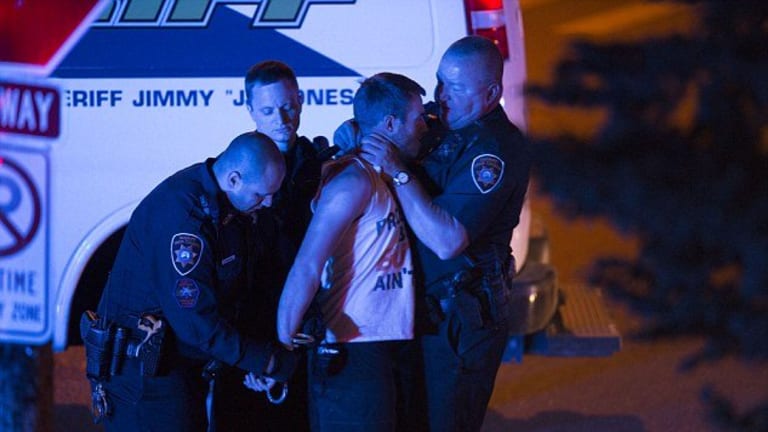 7 Photos that are Analogous to the American Police State
April 28, 2014
A sheriff's deputy in Knox County, Tennessee has been fired after he was caught on camera allegedly choking a university student Saturday night.
Frank Phillips, 47, was been found 'unsuitable for continued employment,' according to a termination notice posted Sunday night on the Knox County Sheriff's Office's website.
'In my 34 years of law enforcement experience, excessive force has never been tolerated. After an investigation by the Office of Professional Standards, I believe excessive force was used in this incident,' Sheriff Jimmy 'J.J.' Jones said.
'Therefore, Officer Phillips' employment with the Knox County Sheriff's Office is terminated immediately.'
Jones added that the investigation will now be turned over to the Knox County Attorney General's Office to determine any further action.
John Messner, a freelance photographer in Knoxville, captured Phillips with both hands around the neck of University of Tennessee student Jarod Dotson in Fort Sanders after a party. The 21-year-old can be seen falling to his knees after the man's grip apparently renders him unconscious.