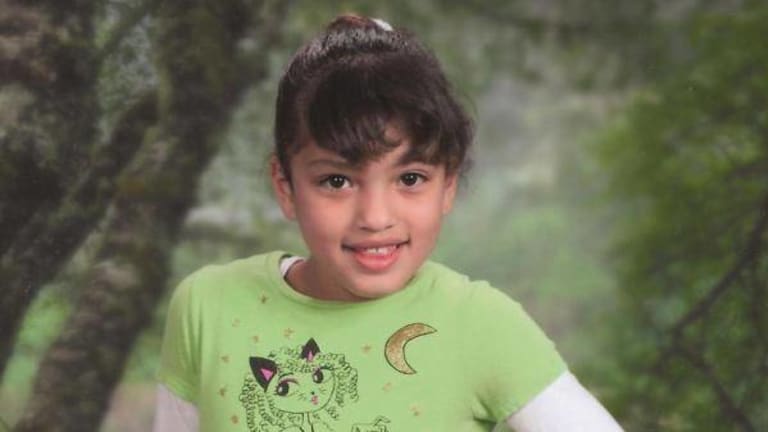 8-Year-Old Girl Tased by Cops: State Attorney Claims It Was The Best Option
"Deploying a taser was the best viable way to diffuse the situation."
Pierre, S.D.- In October of 2013, four officers responded to a 911 call by a babysitter that an 8-year-old girl had a knife and was trying to cut herself. The family disputes the contention that the girl was cutting herself. According to the police report the dispatcher asked the sitter if there were any signs of blood to which she responded "no."
What isn't in dispute is that officers were on scene for less than two minutes before tasering the young girl.
Attorney for the family Dana Hanna said,
"The material facts are fairly undisputed, they walked in, they saw a child holding a small kitchen knife throwing a tantrum and they shot her with 50,000 volts of electricity with a weapon that put two hooks into her."
As far as the sitters claim that the child was cutting herself he stated, "There was no cutting at all, this was a child throwing a tantrum."
The family of the girl has gone on record that they don't believe that reports accurately portray the situation and that the acts committed by the police were unwarranted and atrocious.
Two months after the tasering incident Hughes County State Attorney Wendy Kloeppner issued a report in which she states that no charges will be filed against the officer or the child, and that "she was satisfied with an independent investigation, deploying a taser was the best viable way to diffuse the situation."
The child's mother, Dawn Stenstrom, in an interview with ICTMN said, "Everybody knows my daughter, she is a very energetic and loves meeting people. She is a total sweetheart. She can talk your ear off, that is for sure. I just don't understand why they say she was suicidal or why they just couldn't have called me."
Stenstrom went on to say,
"I would think that would have been the first thing they would do is to give me a call and let me know what is going on because I could be the one to settle her down. Obviously they had my number because after they tasered her they called me."
In a sad statement on how law enforcement typically operates, perhaps we should be thankful they didn't shoot and kill the girl as happens all too often on these types of calls.
Jay Syrmopoulos is an investigative journalist, freethinker, researcher, and ardent opponent of authoritarianism. He is currently a graduate student at University of Denver pursuing a masters in Global Affairs. Jay's work has previously been published on BenSwann.com and WeAreChange.org. You can follow him on Twitter @sirmetropolis and on Facebook at Sir Metropolis.