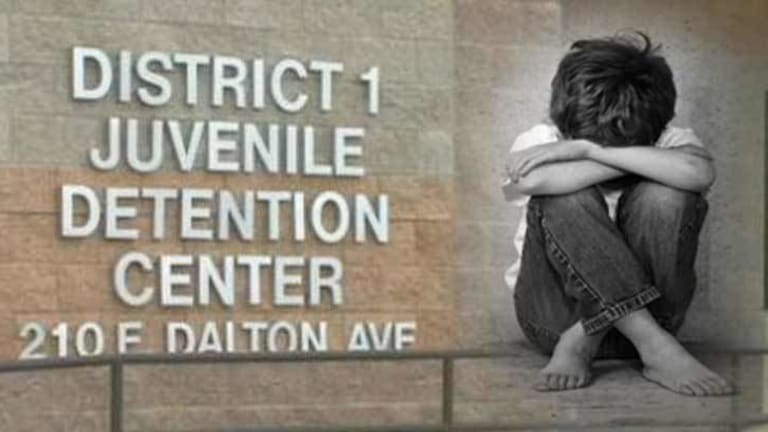 9 Year Old Boy Spends 3 Days in Jail After Being Accused of Stealing a Pack of Chewing Gum
"In 30 years of law enforcement, I've never seen an arrest warrant issued for someone as young as nine."
Post Falls, ID-- In a story that could be straight out of the onion, an Idaho prosecutor is back peddling all over the place and claiming that he made a mistake when issuing an arrest warrant for a 9 year old child over a pack of chewing gum.
"I have concluded that my office's request to have an arrest warrant issued was a mistake under the circumstances," McHugh said in a statement. "I regret this having taken place and will do everything in my power to avoid this type of mistake in the future."
Kootenai County Prosecutor Barry McHugh had an arrest warrant issued and the very young child picked up by police after the boy failed to show up to two court dates. The boy then spent three days in custody- all because his parents didn't have means of transportation to get the child to the courthouse.
"Had we known that before the court date we would have provided something for the family," says Haug. "I wish we would have had more information that way we could have provided some sort of assistance." Police Chief Scott Haug told KHQ. He also stated that it is the first time in his 30 years in law enforcement that he's ever seen an arrest warrant for someone that young.
The child was held in a juvenile detention center until Friday after a court hearing.
Prosecutor McHugh has said the case against the boy is pending.
I'm sure any tax payer in the state would rather hand over the dollar for the bubblegum than to have to pay for a case against an elementary school student who has already spent three days locked up for his juvenile crime.
If a pack of bubble gum which costs around a dollar can get a child locked up for three days, why can't we get the police who are out brutalizing and killing unarmed civilians to serve even a day?