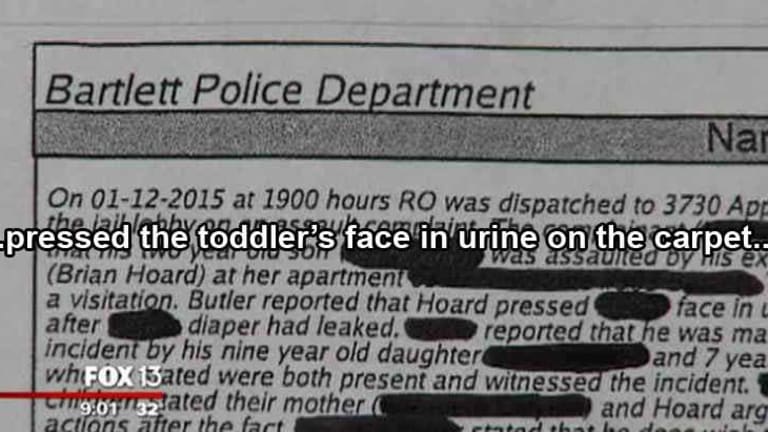 9-Year-Old Girl Says a Cop Assaulted Her 2-Year-Old Brother for Having a Leaky Diaper
The deputy rubbed the toddler's nose into the carpet like a dog.
Memphis, TN -- A Shelby County Sheriff's Deputy is on paid leave after being accused of assaulting a toddler.
The father of the child filed a complaint against Deputy Brian Hoard after his children said that Hoard beat their 2-year-old brother for having a leaky diaper.
Hoard is seeing the father's ex-wife and when the children were at their mother's house, the 9-year-old daughter and the 7-year-old son, both claimed to have witnessed Hoard's assault on the toddler.
After witnessing the assault the children went to their father, who subsequently filed a complaint against the deputy.
According to the report filed with the Bartlett Police Department,
"Hoard pressed [the toddler's] face in urine on the carpet after [the toddler's] diaper had leaked. [The father] reported that he was made aware of the incident by his nine year old daughter and 7 year old son who he stated were both present and witnessed the incident. [The father] stated that his children stated their mother and Hoard argued about Hoard's actions after the fact. [The father] stated that he does wish to press charges."
The father said that detectives from the sheriff's department's version of internal affairs also interviewed him. As of Thursday no charges have been filed against deputy Hoard.