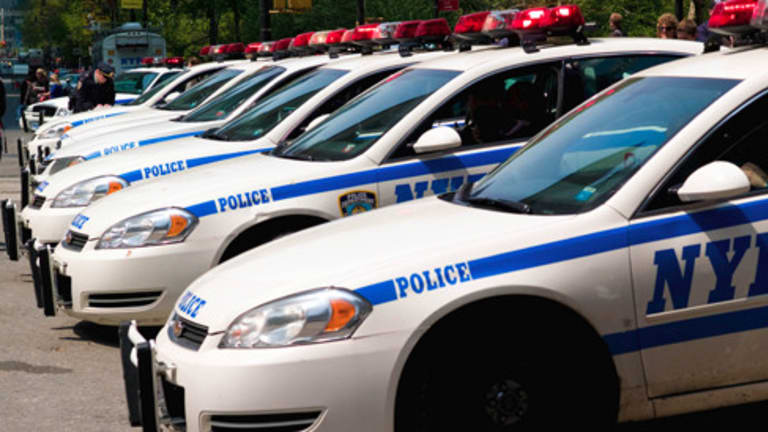 9/11 Scam: More than 100 NYC Police and Firefighters Indicted in Despicable Fraud
Former New York City police officers and firefighters were among 106 people indicted on Tuesday over a disgraceful scam worth hundreds of millions of dollars, some had worked during the tragic September 11 attacks.The accused retired officers allegedly received tens of thousands of dollars a year in Social Security disability benefits – funded by American taxpayers – by claiming they were handicapped by serious psychiatric disorders.
However, according to court documents, they were in fact living perfectly healthy lives, one of the accused flew a helicopter, while another played blackjack in Las Vegas. They're seen riding motorcycles, hauling in massive sailfish, slugging softballs for the "NYPD Blues," taking jump shots, running half marathons and golfing.
They are among more than 100 retired New York City police and firefighters indicted in a massive Social Security disability scam involving hundreds of millions of dollars, court documents reveal.
"We will chase down every penny that these dishonorable thieves fraudulently pilfered so that the truly heroic firefighters, police officers, medics, and civilians who actually risked their lives on September 11, 2001, and are now suffering because of it, can get the care that they critically need," said James T. Hayes, Jr., special agent-in-charge of Homeland Security Investigations, New York.
The alleged scam has been in place for more than two decades, with law enforcement officers and firefighters trained how to behave during doctor visits to qualify for full disability benefits without being exposed, officials explain.
"As a New Yorker, as a US citizen, I can only express disgust at the actions of these individuals involved in this scheme, particularly the 72 former members of the New York City Police Department who have certainly disgraced themselves, embarrassed their families, with their abuse of this system," Police Commissioner William Bratton said at a news conference. "The idea that many of them chose the events of 9/11 to claim as the basis of the disability brings further dishonor to themselves."
All the defendants pleaded not guilty on Tuesday, according to the Manhattan district attorney's office.
Prosecutors said the men allegedly directed and coached hundreds of Social Security Disability Insurance applicants, including many retirees of the NYPD and FDNY, to lie about psychiatric conditions in order to gain benefits.
The charges include grand larceny in the first and second degrees and attempted grand larceny in the second degree. The remaining 102 defendants, all recipients of Social Security disability benefits, were charged with grand larceny in the second degree and attempted grand larceny in the second degree.
The average annual payment was between $30,000 to $50,000 for each recipient, prosecutors said. Of the defendants, 72 were also collecting pensions having retired from the NYPD, eight from the New York City Fire Department, five from the New York Department of Correction and one from the Nassau County Police Department.
The applicants were even instructed not to withdraw cash amounts of more than $10,000 to avoid raising suspicion or require the filing of government currency reports, according to court papers.
In some instances, the prosecutor said, the total amount fraudulently obtained was nearly $500,000 per applicant. The average Social Security Disability Insurance payment to date for the defendants, which included retrospective lump sum sums, was about $210,000.
Officials have said the indictment was just the beginning of a broader investigation.
Reprinted from The Voice of Russia.