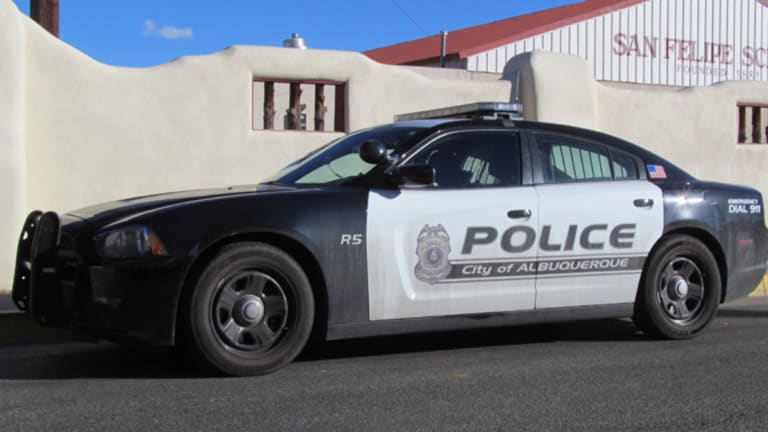 Kick in the Head: Albuquerque Police Giving Themselves a Pay Raise After Record Year of Brutality
John Vibes
July 8, 2014
After becoming recognized as one of the most violent and brutal police forces in the country, the Albuquerque police department will be giving a pay raise to their employees. This was obviously not decided by the community, but was actually voted on by "the Albuquerque Police Officer Association".
Albuquerque police officers will receive a five percent raise following the vote, and new officers will also start off with higher pay. Other benefits and incentives will also be provided to long standing members of the police force.
"The hard work of our leadership, the administration, and city council has proven that we are moving forward in the right direction. To restore what our Officers have been harmed," the police union said in a statement.
There was no mention of the rampant police brutality that has haunted the police department in recent years.
"I am very pleased that our police officers voted to accept this contract that takes their cumulative pay increases since I took office to almost 12%, while ending the practice of taxpayers footing the bill for union business," Mayor Richard Berry said in a statement.
This is one of the many circumstances where police officers are rewarded for extreme misconduct and violence. It almost seems like an intentional systematic policy, to reward oppressive behavior.
In recent months Albuquerque, New Mexico has taken center stage in the fight against police brutality. The Albuquerque Police Department is traditionally known for their aggression and constant abuses of power, but recently the whole country started to take notice when a group of police killed a homeless man in cold blood, because he was camping in a public park.
In the months following this attack there were several other police involved murders in the area, and protests have continued to grow in size and intensity. Instead of actually doing something to prevent police officers from using violence against innocent people, the police department created a new bureaucracy and selected an officer with a history of police brutality to run it. Additionally, a New Mexico Police Chief recently avoided losing his job after he was caught on video having sex in the back of an ambulance.
As this website has covered multiple times in the past, when police officers try to do the right thing and protect people from other police, they are usually fired.
The fact that this police department is receiving pay raises after a year like this, where they made national headlines on a regular basis for their terrible treatment of civilians, shows just the kind of behavior that is valued in police departments.
John Vibes is an author, researcher and investigative journalist who takes a special interest in the counter culture and the drug war. In addition to his writing and activist work he is also the owner of a successful music promotion company. In 2013, he became one of the organizers of the Free Your Mind Conference, which features top caliber speakers and whistle-blowers from all over the world. You can contact him and stay connected to his work at his Facebook page. You can find his 65 chapter Book entitled "Alchemy of the Timeless Renaissance" at bookpatch.com.