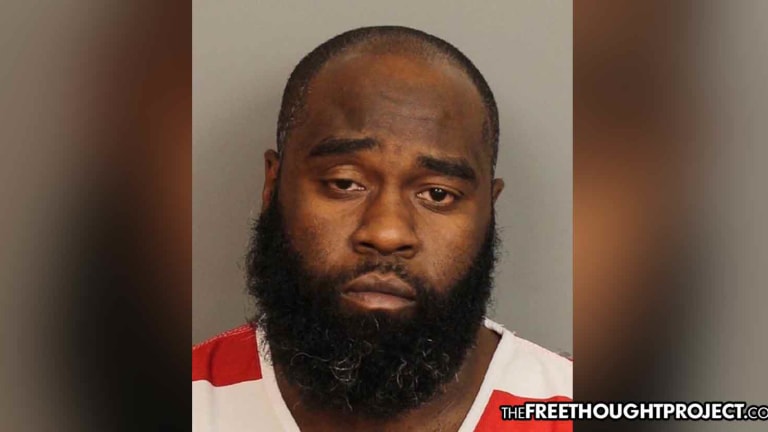 Alleged Serial Rapist Cop Used Dating Apps to Find Victims, Drug Them, & Violently Rape Them
A veteran cop was allegedly using a dating app to recruit women, drug them, and violently rape them as they were unable to fight back.
When women saw his profile on dating apps, they likely felt comfort knowing the blind date they were about to attend was with a cop. However, that Birmingham Alabama Police Department officer was accused last week of rape. Following a complaint submitted to the police department an investigation was initiated which involved Birmingham Police Department's Tactical Operations Precinct, its Special Victim's Unit, and investigators inside the Jefferson County District Attorney's Office. According to the evidence, it appears that officer Matthew Wilcox was a serial rapist.
A search warrant was obtained for Wilcox' home which uncovered a cache of weapons and drugs. Wilcox, 37, was subsequently arrested and charged with 1st Degree rape, unlawful possession of a controlled substance, unlawful possession of marijuana, and unlawful possession of drug paraphernalia.
Wilcox was transported to the Jefferson County Jail and later released when the officer, who was promptly relieved of his duties, posted bail in the amount of $26,000. Wilcox has been a member of the police department since 2019 and was assigned to patrol units.
Wilcox was allowed to resign from the Birmingham Police Department on Tuesday. Prior to joining the force in 2019, Wilcox served 9 years as a police officer with the University of Alabama Birmingham. Birmingham Police Department Chief Patrick Smith held a press conference and, one could conclude, was visibly shaken at the charges one of his officers was an alleged rapist. In a press conference held this week, Smith revealed some of the details of the investigation as well as his concerns Wilcox may have more victims who have not yet come forward.
"This is a very difficult press conference and one no chief of police wants to have,'' Smith said. "In law enforcement, I believe in accountability and transparency. While some may not like that, in this case it is certainly for the greater good of the public as a whole."
Chief Smith continued:
"During the investigation,'' Smith said, "allegations were made that Officer Wilcox engaged in sexual intercourse with a person was incapacitated and unable to consent by reasons of being incapable."

"We know this was done through the use of very popular dating websites,'' the chief said.
Smith is encouraging anyone, whether in Birmingham or at the University of Birmingham, who has knowledge of inappropriate or criminal behavior to come forward, fearing there are many more victims involved:
"Since his arrest, we have reason to believe there may be additional victims out there,'' Smith said. "We're encouraging anyone who may have been involved with Officer Wilcox in any form or fashion, whether it was with the Birmingham Police Department or during his time at the UAB Police Department to please step forward."
It is too early on in the investigation to say just how many victims Wilcox may have raped but what is known is that the now former officer used popular dating sites to allegedly meet women, at least one of whom is now saying he drugged and raped her.
Chief Smith and The Special Victims Unit of the Birmingham PD is now fully engaged in the investigation and is wants anyone and everyone with information related to Wilcox' actions to come forward. The contact information for the Birmingham PD is as follows: Police Headquarters, 1710 1st Avenue North, Birmingham, AL 35203. And their phone number is (205) 254-1765. If you or someone you know would wish to remain anonymous one could contact Crime Stoppers at (205) 254-7777 or submit a tip online at www.crimestoppersmetroal.com.
It is not the first time TFTP has covered cases of rapist cops and it surely will not be the last. Hopefully, enough victims will come forward to ensure justice will be served and the citizens of Birmingham feel secure their police department has done everything it can to bring an alleged rapist cop to justice.