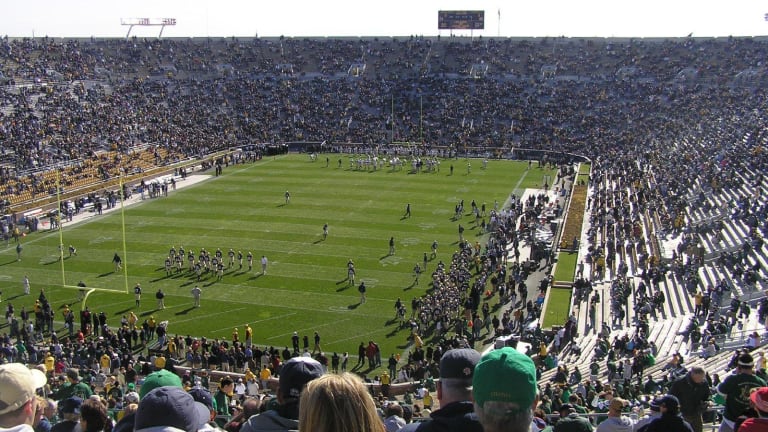 Antagonist Fan or Undercover Cop? Police State Comes to the NFL
Seattle- Even America's most beloved sport isn't immune from the encroaching police state. During last nights season opening NFL football game between the Seattle Seahawks and the Green Bay Packers, at Seattle's Centurylink Field, undercover law enforcement officers dressed not in plain clothes, but in the jerseys of the opposing team.
While to some it may seem innocuous, it begs the question as to why law enforcement feels the need to actually wear the jerseys of the opposing team.
The stated purpose of the undercover officers at the game is to detect and suppress illegal activity and out of control fans. Would these officers not be able to detect unruly fans or illicit activity without dressing up as fans of the opposing team? Or even in uniform?
In many ways it seems an extension of the typical "us against them" law enforcement mentality taken to the extreme.
While not rising to the level of entrapment, it surely makes one wonder why the police feel the need to be antagonistic at a sporting event by wearing the visiting teams jerseys.
They are in essence attempting to promote conflict as opposed to casually and discretely observing the organic environment of the stadium.
Sadly, it seems typical of the police to interject themselves into just such a role with the hope of actually creating conflict rather then stemming it, as that is what they do best.
Jay Syrmopoulos is an investigative journalist, freethinker, researcher, and ardent opponent of authoritarianism. He is currently a graduate student at University of Denver pursuing a masters in Global Affairs. Jay's work has previously been published on BenSwann.com and WeAreChange.org. You can follow him on Twitter @sirmetropolis and on Facebook at Sir Metropolis.