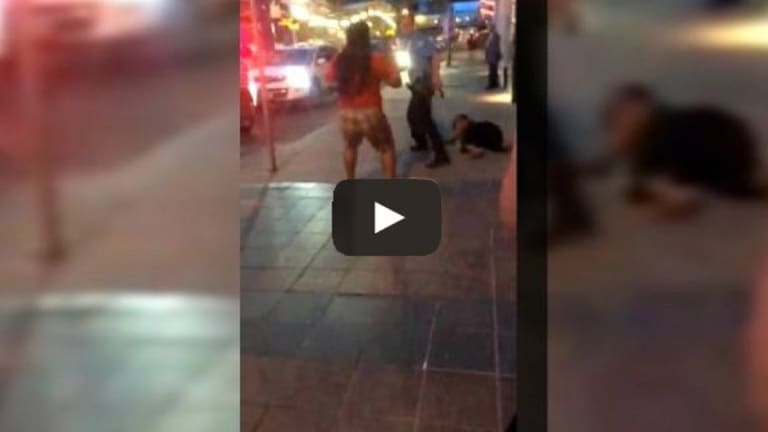 Apparently this Cop Couldn't Stop a Pregnant Woman Without Tazing Her
Witnesses: Minneapolis police used Taser on pregnant woman
June 3, 2014
MINNEAPOLIS (KMSP) - Two women tell Fox 9 News they watched a Minneapolis police officer us a Taser on a pregnant woman before she fell to her stomach near the light rail platform on Nicollet Mall, and they have video of the confrontation.
Although neither witness that contacted Fox 9 News caught the actual deployment of the Taser on camera, they say it's important for people to watch the video they took on their cell phones.
"Right when she came to, she was like, 'I'm pregnant! I'm pregnant!'" Duta Sully recalled.
Sully took out her cell phone and recorded as other witnesses confronted the Minneapolis Police about the alleged police brutality.
"Oh snap -- this is not okay, and I pulled out my phone," she said.
Krystal Gonzalez got her phone out too, and both say they watched the Minneapolis police officer seen in the footage stun 19-year-old Latrice Trotter with a Taser.
"She just like, straightened out -- like planked -- and fell straight on her belly," Sully recalled.