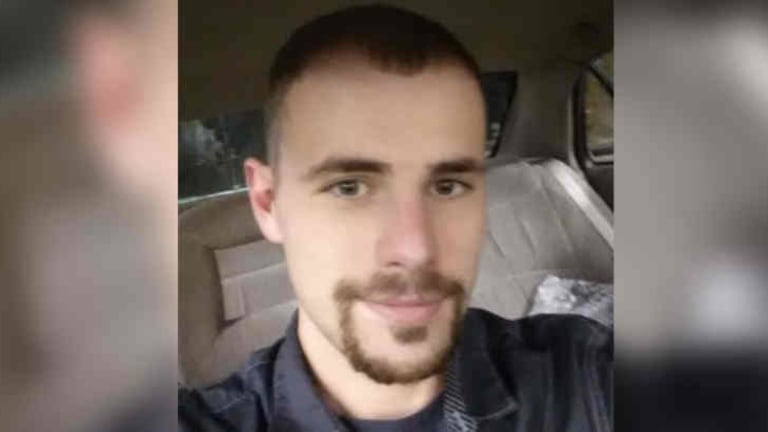 Attorney for Family: Police Shot Unarmed Son 'Execution Style'
Missoula, MT -- The killing of a 20-year-old man by a Missoula police officer has raised several questions after police apparently told the mother of the victim, that he committed "suicide with a firearm."
Kaleb Williams was shot and killed by police after leading them on a high-speed chase Wednesday after his mother called 9-1-1 to tell police she had been assaulted by her son and he had driven away in her car with his girlfriend.
Police claim that that Williams' mother told them that Williams had a knife.
Not so, said the attorney for the family, Terance Perry to the Missoulian.
"My understanding is that is entirely false. She did not say he had a knife," Perry said.
Perry said the mother did tell police that her son assaulted her, but that she was not interested in pressing charges from the assault or because he took her car.
Police also claim that Williams had taken his girlfriend hostage.
Both the family and Williams' girlfriend deny that she was ever held hostage. Perry said the fiancee adamantly denies that she was ever being held hostage by Williams or ever believed he wanted to harm her.
"I'm just going to call it like I see it. It's execution style," Perry said.
The incident started after Williams, who had apparently been in a "lover's quarrel of sorts" with his girlfriend, got in a dispute with his mother over who was going to drive his girlfriend home.
Inside the home, Williams reportedly assaulted his mother. He then left in her car, with his girlfriend in the passenger seat. That's when Williams' mother dialed 9-1-1.
According to Detective Lt. Scott Newell of the Missoula County Sheriff's Office, Williams then led police on a high-speed chase through Missoula, and was almost apprehended near Safeway on West Broadway before continuing toward North Reserve Street at speeds of up to 100 miles per hour.
When Williams tried to go up an on-ramp, his car died and he was immediately surrounded by multiple units.
Missoula Police Cpl. Paul Kelly, who fired the fatal shot, was close enough to the car to speak with Williams, but Newell said it was dark outside and officers couldn't see clearly into the car, although the girlfriend appeared to be lying down and was yelling for help.
Perry says that the girlfriend wholly denies that she was yelling for help in any way or that she feared for her life at all.
Police claim that despite the multitude of flashlights, headlights, and searchlights on the scene that it was too dark to see if Williams had a weapon.
They also claim that they tried to break the window, but were unsuccessful. This claim seems particularly shady as a simple search through this site will show just how easily and often, police officers break windows.
Perry said that his current understanding is that no officer made an attempt to break any of the windows. Instead a single shot was fired through the driver's side window.
This shot was troublesome in two ways. First of all it killed an unarmed man. Second of all it could have killed his completely innocent passenger. If it was "too dark to see inside the vehicle," why on earth would officer Kelly have fired his weapon into the vehicle?
Williams' mother was riding with an officer, being transported back home, when that officer responded to the scene. After the shooting, Perry says, the civilian coroner from Sanders County and a law enforcement officer approached the mother and told her that her son had committed "suicide with a firearm."
Later police reported that Williams was killed by Kelly and it was justified because police say he tried to strangle his girlfriend; again, a claim that his girlfriend denies. Not to mention that shooting someone in the head to stop them from strangling someone is a terrible idea.
No weapons were found on the scene.
It does seem like Williams was a troubled man and assaulting his mother definitely shows that he's no angle. However, did he deserve to die?
From what the family and attorney say, this was an execution of an unarmed man who was effectively in custody, posing no further flight risk. Yet, he was still killed.
It's quite troubling when police can shoot through a rolled up window, endangering the life of who they refer to as the victim, kill an unarmed man, and rule it justified.