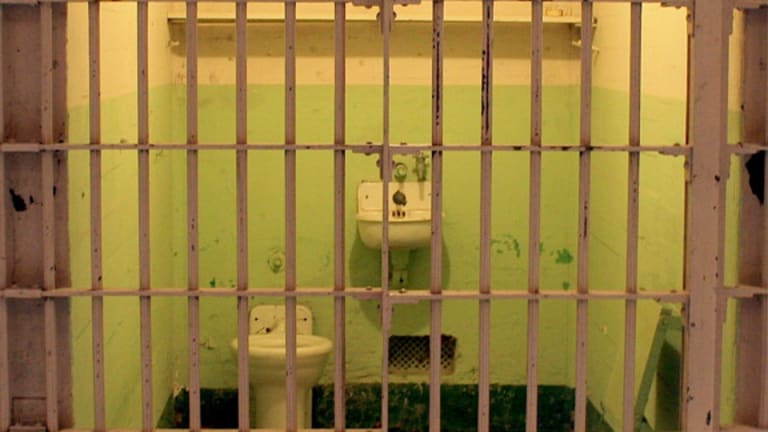 Prison Guards Tortured a Mentally Ill Man Until His Skin "Shriveled from his Body" & He Died
"I can't take it no more, I'm sorry."
John Vibes
May 28, 2014
In 2012, a 50 year old mentally ill prison inmate named Darren Rainey was killed by guards in a Florida prison when they held him under a scalding hot shower.
"I can't take it no more, I'm sorry. I won't do it again,'' he screamed over and over, according to a grievance complaint from a fellow inmate.
When guards finally checked on prisoner 060954, he was on his back and dead. His skin was so burned that it had shriveled from his body, a condition referred to as slippage, according to a medical document involving the death.
According to reports this was the man's punishment for defecating in his cell. The guards have never seen any sort of consequences for their actions and the prison has done their best to cover up the murder.
After two years there has still been no autopsy or official explanation for his death, and the authorities have been claiming that the man died of a heart attack.
"Two years is a very long time to wait to find out why your brother was found dead in a shower," said Rainey's brother, Andre Chapman.
The incident only came to light because other inmates who witnessed the murder actually risked their own lives to get the story out.
This prison has been in the news numerous times in recent years for extreme cases of prisoner abuse.
According to local sources, 40 year old Richard Mair hung himself from an air conditioning vent and left a suicide note claiming that he and other prisoners were sexually and physically abused by guards on numerous different occasions.
Just this week it was reported that 36 year old inmate Damion Foster died after a fight with prison guards in the mental-health unit, according to the Miami Herald.
John Vibes is an author, researcher and investigative journalist who takes a special interest in the counter culture and the drug war. In addition to his writing and activist work he is also the owner of a successful music promotion company. In 2013, he became one of the organizers of the Free Your Mind Conference, which features top caliber speakers and whistle-blowers from all over the world. You can contact him and stay connected to his work at his Facebook page. You can find his 65 chapter Book entitled "Alchemy of the Timeless Renaissance" at bookpatch.com.