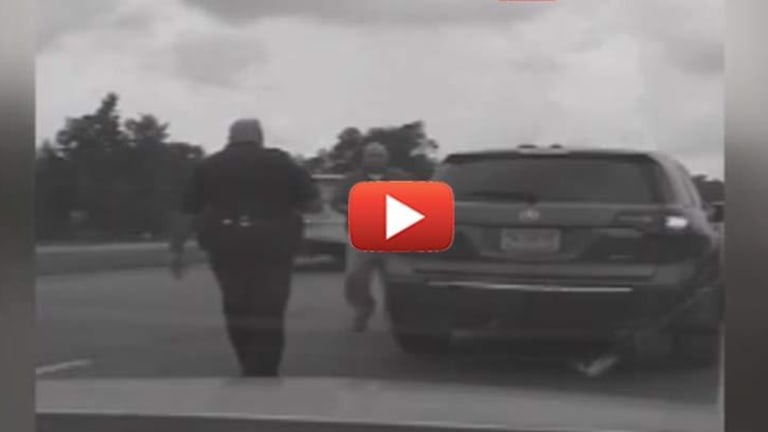 Baby Dies After Police Detain Doctor Rushing to Hospital to Save the Child's Life
An Alabama police officer detained a doctor for speeding to the hospital to save a dying baby, sadly the doctor was detained too long.
Pediatrician, Dr. Bhagwan Bang was rushing to the Andalusia Regional Hospital, from his home in Opp, Alabama. As was rushing to the hospital, after being made aware of a baby having stopped breathing, he was pulled over by police en route.
Tragically the baby did not survive.
What makes this incident even more senseless was that this was not the first time Dr. Bang had been stopped by police on his way to a medical emergency, as he was pulled over previously, with the judge dismissing the case at that time.
Police had previously given the doctor a specific route to follow whenever there was a medical emergency that required him to get to the hospital fast, which he followed in this incident, which is why Dr. Bang is was distraught over this case.
"On Sept. 8, I got a call that a newborn baby is not breathing," he said. There was nothing about the pregnancy that indicated problems, he said, but the baby was blue.
"I have seven years of neonatal experience," Bang said. "I have seen several of these babies."
His fear, he said, was that the baby had a bilateral rupture of the lung.
"I have saved those babies before by putting needles in the chest, and draining the air," he said. "That was going first in my mind. I needed to be there."
In a short audio clip of a 9-1-1 call provided by Bang's attorney, he can be heard telling the dispatcher, "If I stop, the baby will die!"
Dr. Bang attempted to explain the situation to the officer that pulled him over, but was detained for over fifteen minutes and threatened with being put in handcuffs, before ultimately allowing the doctor to leave.
"Several minutes count," Dr.Bang said. "It could mean a whole life to this child, or making them handicap."
Bang is the only attending pediatrician with active hospital privileges at Andalusia Regional and in the town of Opp.
The doctor, who was convicted of reckless driving and other violations, in Opp Municipal Court, could potentially lose his drivers license for 6 months. Bang says he will appeal his conviction at the Covington County Circuit Court.
How is it called "justice" when a doctor, who is attempting to save the life of a dying baby, is stopped by police for traffic infractions and held, even after the doctor has explained the delicacy and nuance of the emergency situation?
The potential consequence of him losing his drivers license, due to this incident, could prove devastating for the well being of the children that live in the area and depend on his care. Many residents and supporters are outraged at the way the doctor is being treated.
Supporters have started a petition to send to the Opp Police Department and Judge Ronnie Penn.
Update: 5/20/2015
After an outpouring of support for Dr. Bang, Opp Police Chief, Mike McDonald, said they are dropping the charges.
Dr. Bhagwan Bang's attorney reached an agreement with the city prosecutor that requires the doctor to attend a driver's education course in exchange for the dismissal of the charges, McDonald said in an emailed statement Tuesday. The doctor will also be allowed to keep his driver's license.

"We're glad that the city has decided to dismiss the charges and that's going to allow Dr. Bang to return to patient care which is what we wanted to begin with," said Bang's attorney, David Baker
Jay Syrmopoulos is an investigative journalist, freethinker, researcher, and ardent opponent of authoritarianism. He is currently a graduate student at University of Denver pursuing a masters in Global Affairs. Jay's work has previously been published on BenSwann.com and WeAreChange.org. You can follow him on Twitter @sirmetropolis, on Facebook at Sir Metropolis and now on tsu.