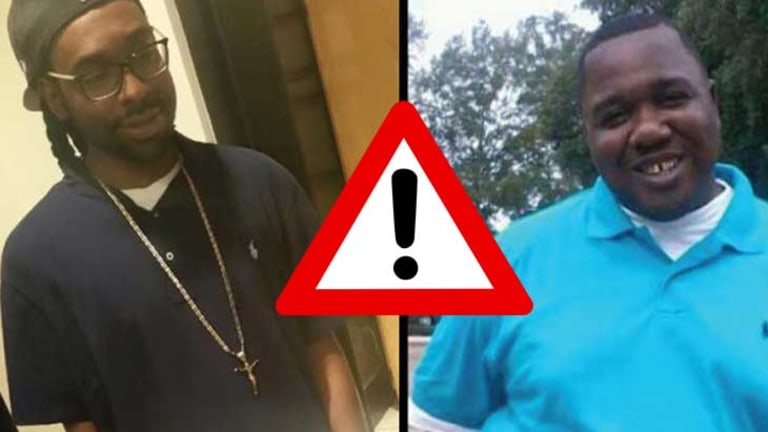 Bahamas Issues Warning to Young Males Traveling to the US - Exercise Extreme Caution Near Police
In light of recent chaos and police killings in the United States, the Bahamas issues warning to its citizens to be extremely cautious around cops.
In a testament to the dangerous and vitriolic environment of law enforcement in America, countries are now warning their citizens to exercise extreme caution when traveling to the states.
As the Bahamians celebrated their 43rd year of breaking free from British rule this week, the Ministry of Foreign Affairs issued a grave warning to its citizens. In light of the recent tragic killings of Alton Sterling, Philando Castile, and the 12 officers shot in Dallas, the government told its citizens to be wary.
"Many Bahamians will no doubt use the opportunity to travel, in particular to destinations in the United States," the Ministry of Foreign Affairs said.
"While it is prudent for travellers to conduct themselves in an orderly manner at all times, in light of recent episodes of involving police officers and young black men in the United States, the Ministry of Foreign Affairs and Immigration wishes to advise the Bahamian Public to exercise due care and attention especially when travelling to particular cities in the United States."
The week following America's anniversary of the declaration of independence quickly morphed into a gruesomely solemn time for the country as innocent blood spilled out into the streets.
Starting on Tuesday, a graphic cell phone video surfaced showing two officers execute Alton Sterling at point blank range as they held down his arms which prompted outrage in a Baton Rouge community and eventually nationwide.
Following the police killing of Alton Sterling, in a shocking video streamed on Facebook Live, Philando Castile, 32, is seen bleeding to death after a Minnesota police officer shot him through his driver-side car window. His girlfriend, Lavish Reynolds, captured the horrific scene on her cell phone, narrating the tragic events and streaming them live on Facebook.
These two deaths were enough to shake Americans out of their slumber and thousands took to the streets across the country to protest these needless murders.
During one such protest in Dallas, Texas, five randomly-targeted police officers died, and seven more suffered gunshot wounds Thursday night as a sniper — assumedly irate over police murders of civilians — took aim at their uniforms and badges as symbols of all that is wrong in the U.S. in 2016.
In fact, according to a spokesman for Black Power Political Organization, the group which confirmed it claims responsibility for the Dallas shootings in an exclusive interview with The Free Thought Project, anger over police violence was one of the primary motivators for ... that act of indiscriminate violence against police.
In addition to a "number of reasons," he said, "we want to punish them [...] for punishing us."
The land of the free is more hostile than its motto might lead people to believe, and other states are seeing it.
"We wish to advise all Bahamians traveling to the US but especially to the affected cities to exercise appropriate caution generally. In particular, young males are asked to exercise extreme caution in affected cities in their interactions with the police.
"Do not be confrontational and cooperate. If there is any issue please allow consular for the Bahamas to deal with the issues. Do not get involved in political or other demonstrations under any circumstances and avoid crowds," the Ministry of Foreign Affairs said.
When the Bahamas is warning its citizens to exercise caution when traveling to the United States, Americans are in serious need of self-reflection.
Sadly, this is not the first country to issue warnings to their citizens about the hostile police environment. In 2014, the Canadian government issued a similar warning to their citizens -- explaining that police in American can and have been robbing their neighbors to the north.