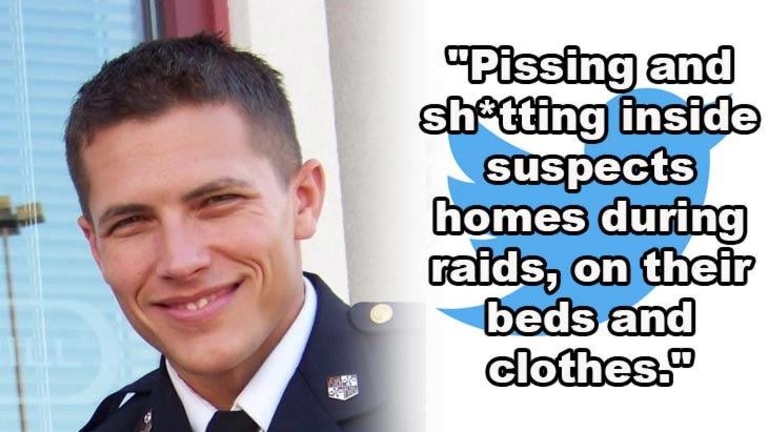 A Former Baltimore Cop Just Tweeted All the Horrid Corruption He Saw on the Job, It's Really Bad
Wow, these tweets give new meaning to the term whistleblower....They are unimaginably horrible.
Baltimore, MD -- If one had any doubt about the horrid behind the scenes reality of corrupt cops, that doubt will now be laid to rest.
Former Baltimore police officer, Michael A. Wood Jr., has had enough. On Wednesday morning, he released a series of Tweets describing the despicable nature of his department, including telling the world about cops "Pissing and shitting inside suspects homes during raids, on their beds and clothes."
According to VICE,
Wood decided to tell his story after he "virtually begged local media to give [him] a voice." Wood previously spoke out about his time in the force during a radio interview. A spokesperson for the Baltimore Police Department confirmed to the Huffington Post that Wood was a former officer who retired last year.
The Tweets below will shock the conscience and they should also serve as a wake-up call to those still asleep to the brutal reality that is the American Police State.