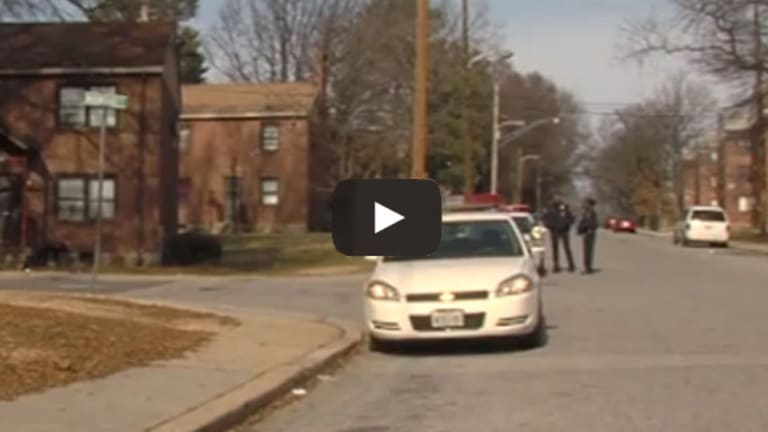 Baltimore Cops to Round-up Kids and Put Them in 'Connection Centers' to Enforce New Curfew Law
Parents face reeducation and children will be put in "connection centers"
Jun 4, 2014
In addition to making it illegal for children to be outside their homes after 9:00 PM, the city of Baltimore, Maryland, will impose what amounts to a public school curfew between the hours of 7:30 a.m. to 3:00 p.m. Baltimore Mayor Stephanie Rawlings-Blake is expected to sign new legislation.
The law, passed unanimously by the Baltimore City Council, was defended Monday by Councilman Brandon Scott, who is the lead supporter of the measure.
"We did that because it's just old school common sense," Scott said. "If you're going to ask young people to be up and ready for school at 6:30, 7 o'clock in the morning then they should not be out at 11 p.m. at night."
Parents will be fined $500 if their children violate the curfew. Families may avoid paying the penalty if they attend government counseling. Children caught violating the new law will be taken by police to a "youth connection center," ABC News in Baltimore reports.
The law will turn the attention of police on young people, many who are older than 14 to 16 years old.
"What these laws do is give the ability to officers to stop any young-looking person who is outside at a certain time and ask what they're doing, ask for identification. It affects not only those who are explicitly covered by the curfew, but reaches older adolescents and young people as well," Sonia Kumar, ACLU Maryland staff attorney, told NBC News.
"Police aren't social workers," she added. "When we've talked to young people about their interactions with police, they've told a very different story about the nature of those interactions that suggest that in fact these situations will quickly escalate in ways that this bill's supporters are choosing to ignore."
"Forcing all Baltimore youth indoors under an expanded set of curfew laws has little to do with making sure that the city is working with communities, families and youth to improve services and programs for youth," Kumar told ABC News last month.
The ACLU has suggested government intervention as a way to address youth social problems. The liberal civil rights organization proposes "high-impact solutions, including schools, youth outreach programs, family support and acceptance services, drop-in centers, emergency shelter and housing for homeless children, and expanded workforce development and jobs programs for youth."
Police admit the new law will likely be largely unenforceable. "It's very difficult and very rare that a police department can actually follow through with these curfews because it requires so much staffing, it's so intensive to enforce it. Police officers have got to pick up these kids and hold onto them and find someone to turn them over to," explained Chuck Drago, a police procedures expert who worked for the Fort Lauderdale, Florida, police department.
Other cities across the country are considering passing similar laws in response to lawless and unsupervised children. Indianapolis, Indiana, Oakland, California, and Austin, Texas, are looking at laws to restrict the movement of children.