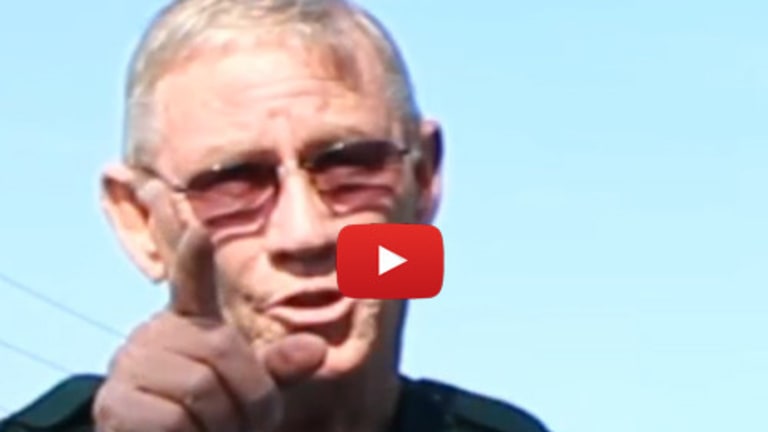 The Belligerence and Ignorance of these 3 Cops is Enraging
"You real close to going to jail...real close!"
August 2, 2014
According to the ">Honor Your Oath youtube channel: Two PINAC crew members were detained for taking pictures of a prison from a public road in North Florida.
Jeff Gray and Thomas Covenant were not breaking the law nor were they doing anything that would have given deputies a reasonable suspicion that they were breaking the law, but they were still threatened with jail if they did not provide their identifications.
It started when a Gilchrist County sheriff's deputy named Simpson told Gray that they had every right to take photos from public as long as they didn't enter the property of the Lancaster Correctional Institute in Trenton, which they weren't doing.
But then the deputy informed them that they were not allowed to video record the inmates who could be clearly seen from the public road, which is complete hogwash, but something that is repeatedly stated by law enforcement officers in Florida.
Sgt. May has apparently never come across anyone who didn't simply lay down and lick his boots, which infuriates him. "You real close to going to jail...real close," he says. But he has absolutely NO reason for the basis of this threat.
After Gray is forced, under the threat of arrest, to produce his ID, this tyrannical trio begins backtracking and claims that he can't go onto the prison's property; which he never did!
These officers were so clueless about their own laws that all they could do was make intimidating threats accompanied with the occasional chest puff.
Sgt. May, Deputy Simpson and Lt. Jenkins would do well to take some advice from SSGT Guthrie of the Lowndes County Sheriff's Office in Valdosta, Georgia who actually stands up for people when they practice their first amendment rights.