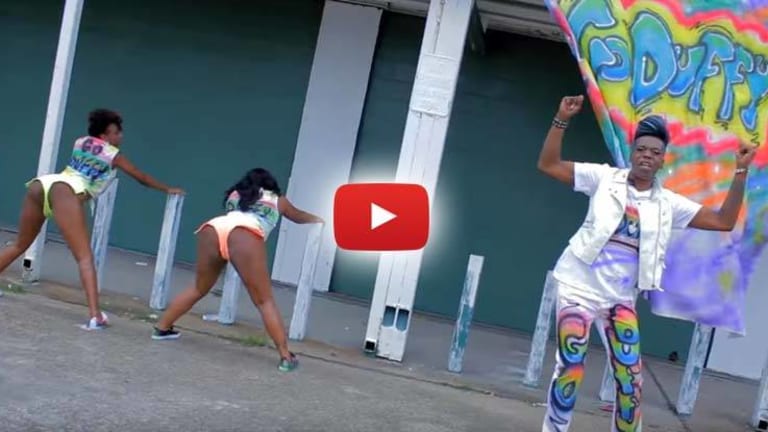 Big Freedia Concert Cancelled in Mississippi Because 'Twerking' in a Bar is Illegal
Because her show had "potential gyrating" in the dancing portions, the famous Big Freedia will not be performing in Hattiesburg.
Hattiesburg, MS -- The Mississippi Alchohol Beverage Control (ABC) board is being met with backlash from across the country this month after alleged threats of shutting down a rap concert for anticipated 'twerking.'
Big Freedia, of New Orleans, Louisiana, and star of the reality TV show, "Big Freedia: Queen of Bounce," had her show cancelled in Mississippi this month after an officer from the ABC threatened to shut down, not only the concert, but the entire venue where it would be held, for a year.
According to Nola.com, club owner Ben Shemper said that roughly two weeks ago, he got a phone call from a State Alcohol Beverage Control officer who said that based on YouTube videos of past Big Freedia performances, he felt the show would be in violation of Mississippi codes.
"The word gyrating was in there," Shemper said. "He made it sound like it was some kind of strip show or whatever."
Out of fears of having his business shut down, Shemper was forced to cancel the show. Shemper explained the cancelation in a post the venue's Facebook page:
"For those of you that haven't heard the Big Freedia show was cancelled. ... Don't kill the messenger, the ABC warned us that they would 'show up in full force and fine us' if we allowed the show."
The assinine and tyrannical legislation that the ABC board used to threaten Shemper outlaws "simulated sex acts" alongside the sale of booze.
"You can't wear a thong. You must keep the cleft of your buttocks covered. And you cannot simulate a sex act," Mississippi ABC Chief of Enforcement Rusty Hanna said to the Guardian. 
The arbitrary edict bars the sale of alcohol in venues with the type of dancing associated with Bounce music. Bounce is a genre of hip-hop that is known for fast beats, call-and-response vocals and a dance known as twerking, in which dancers squat, place their hands on the floor and shake their butts, reports the Guardian.
The idea that the state can shut down a business for allowing an artist's freedom of expression is as despotic as it is silly. According to the ABC board, it is okay to serve beer at these types of shows, but if there is hard alcohol, it becomes illegal.
"Sexually orientated adult entertainment is not permitted in a place that sells alcoholic beverages… They can sell beer at a topless club but they cannot sell liquor," Hanna explained to the Guardian -- as if that makes any sense whatsoever.
"It's some bogus bullshit," Big Freedia told the Guardian. "No matter where it's coming from."
"Even though we do ass shaking, it's the culture of bounce music. I didn't know twerking violated anybody's amendments. Our right is to be who we want to be and dance in a manner that we want to," said Freedia.
In the Land of the Free artistic expression is illegal and dancing in a manner not in line with the status quo will be met with government force.
Check out the 'criminal operation' below.
Matt Agorist is an honorably discharged veteran of the USMC and former intelligence operator directly tasked by the NSA. This prior experience gives him unique insight into the world of government corruption and the American police state. Agorist has been an independent journalist for over a decade and has been featured on mainstream networks around the world.