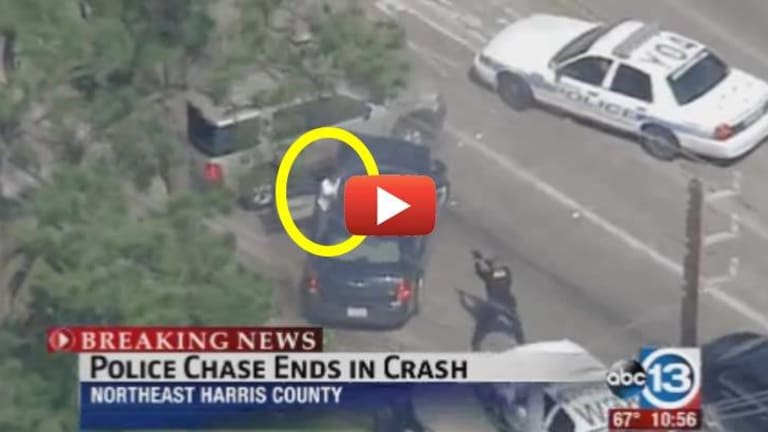 BREAKING: Cops Shoot and Kill Man on LIVE TV, Say He Was Reaching for Something
A high-speed pursuit ended tragically Wednesday morning as police killed a man who fled a traffic stop. The entire incident was broadcast on Live TV.
Houston, TX -- A high-speed pursuit through the northeast side of Houston, Texas ended tragically Wednesday morning. Police officers shot and killed the man who tried to flee. The entire scene unfolded on Live TV.
The chase began after officers attempted to pull the vehicle over and the driver refused to stop.
According to Click2Houston,
The vehicle exited on Wallisville Road, then the driver eventually crashed into multiple vehicles and stopped near the intersection of Castlegory Road.

Several officers then jumped out with weapons drawn. The driver got out of the vehicle and it appeared he reached back into the vehicle.

At least one officer opened fire and the driver then appeared to fall to the ground. The Harris County Sheriff's Office confirmed the suspect is dead.
It is unclear at the moment if what the driver was "reaching for" was a gun.
The man's identity has yet to be officially released, but family members arriving at the scene say the man is 41 years old and is the father of three, with another child on the way, according to ABC 13.
We will update this story with details as they unfold.