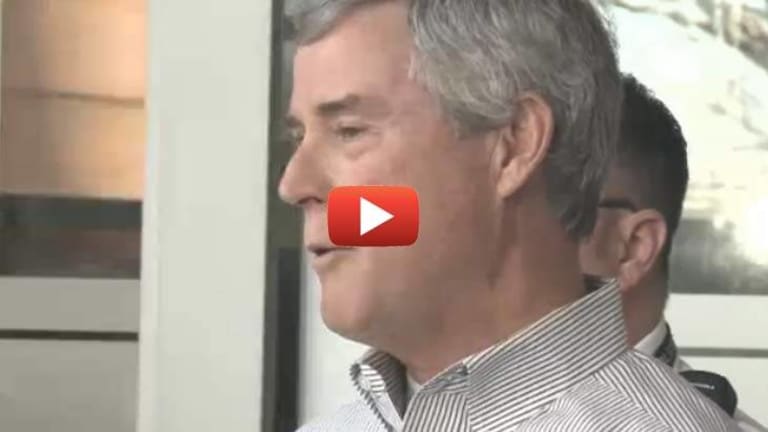 BREAKING: St. Louis County Police Arrest Suspect in Shooting of Two Officers Outside Ferguson PD
The man in custody has allegedly admitted to firing the shots.
Ferguson, Mo. – The St. Louis County police have confirmed that they have the suspected shooter of two police officers outside the Ferguson police department in custody, according to FOX 2. He's been identified as 20-year-old Jeffrey Williams. Williams has been charged with 2 counts of assault in the 1st degree, a class A felony. He has allegedly admitted to firing the shots.

As we reported on last week, the two officers were shot following a night of protests after the resignation of the Ferguson police chief. The officers were working crowd control with other officers in front of the police department when they were hit by gunfire shortly after midnight.
The shots rang out from a hill overlooking the city's police station shortly after midnight Wednesday, at the end of a protest against the Ferguson Police Department.
One of the officers was shot in the shoulder, while the other officer was shot in the cheek, below the right eye. Both men survived the attack after being treated and released.
Video of the attack was captured by a live streamer attending the protest and was immediately uploaded to YouTube after the shooting.
St. Louis County Chief of Police Jon Belmar and St. Louis County Prosecuting Attorney Robert McCulloch will hold a news conference Sunday at 1:30 PM to release more details of the arrest.
Jay Syrmopoulos is an investigative journalist, freethinker, researcher, and ardent opponent of authoritarianism. He is currently a graduate student at University of Denver pursuing a masters in Global Affairs. Jay's work has previously been published on BenSwann.com and WeAreChange.org. You can follow him on Twitter @sirmetropolis, on Facebook at Sir Metropolis and now on tsu.