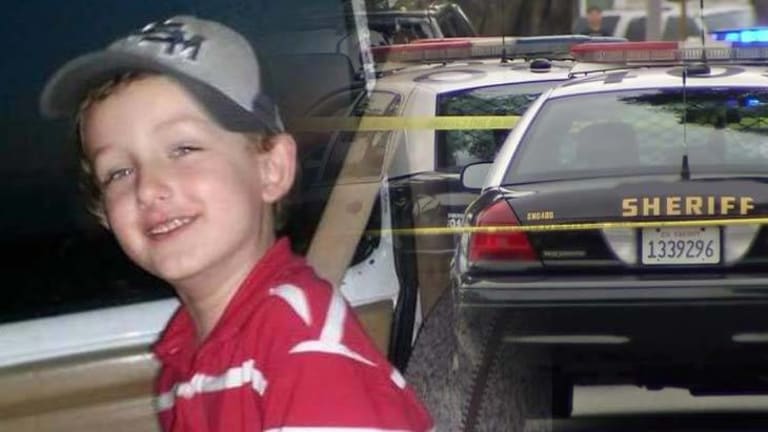 BREAKING: Police Shoot 6-yo Boy in the Head Multiple Times Killing Him
A town is grieving after police shot a 1st grade student multiple times, leaving him dead on the scene.
Marksville, LA -- A horrifying and heartbreaking police shooting occurred Tuesday night in Louisiana leaving a father in critical condition and his 6-year-old son dead.
According to The Advocate, 
The boy, Jeremy David Mardis, of Effie, was killed by multiple gunshot wounds to the head and torso. He was pronounced dead at the scene, Avoyelles Parish Coroner L.J. Mayeaux said Wednesday. The boy was a student at Lafargue Elementary in Effie.

The shooting on Martin Luther King Drive in Marksville happened at the end of a pursuit and involved multiple city marshals from Ward 2, Louisiana State Police spokesman Trooper Daniel "Scott" Moreau said.
Police sources claim that the driver, Chris Few, was attempting to flee when they fired on him. According to the AP, the coroner said Few reached a dead end and was backing into the marshals when they fired. The coroner also reportedly said Mardis was "caught in the line of fire."
School Superintendent Blaine Dauzat expressed his grief over the death of Mardis who attends Lafargue Elementary School. Dauzat is gathering grief counselors and sending them to the school, located in the Effie community, to assist students and staff during this time.
Of course, fleeing from the police with a child in the car is a terrible decision. However, as we have seen time and time again, police officers fire into vehicles, that do not pose a threat, killing the drivers.
In just the last few months, we've seen video footage of police officers killing drivers who posed no threat whatsoever.
Dashcam footage was released last week of police killing Zachary Hammond because his date sold a tiny bit of marijuana to an undercover cop.

Prior to the murder of Hammond, officer Ray Tensing was caught on video killing Sam Dubose in a similar fashion.
Two months ago, cellphone video was released showing police murdering 33-year-old John Barry, a mentally ill man who attempted to flee from police during a breakdown.