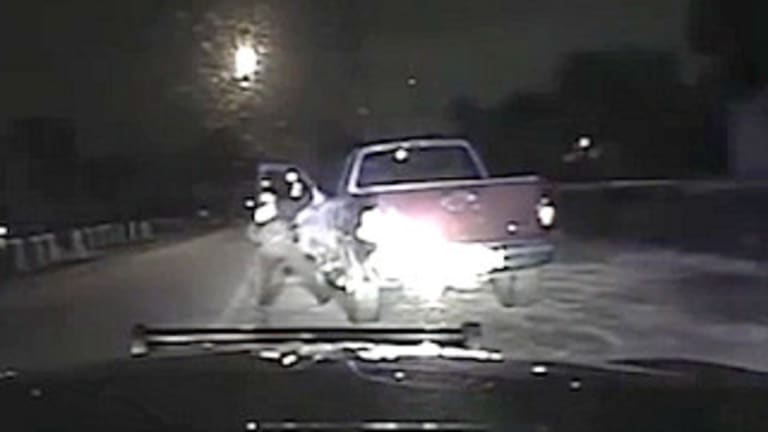 Brutal Dashcam Footage Shows Cop Beating Chase Suspect
According to CBS DFW, Dallas Police have released dash cam video which shows an officer punching and pistol whipping a suspect during a traffic stop late last year.
Officer Rene Villanueva has been fired and is also facing criminal charges of Official Oppression and Assault.
It all stems from an incident in November when Villanueva was reportedly working an off-duty job and a suspect, Ambrosio Monsavais, bumped an off-duty deputy with his truck. Records shows Monsavais led the Villaneuva on a nearly two-mile chase.
Dashcam video, provided by DPD, shows Villanueva reach into a suspect's truck and make a punching motion with his right hand, while holding his gun. Villanueva then puts his gun away and punches the suspect two more times before forcefully throwing him on the ground, according to Dallas police.
Amazingly enough Villanueva was fired for this violent instance. If all cops were fired for senseless violence, you could rest assured that their ranks would be filled with more accountable people, or be much smaller.
Video Below.