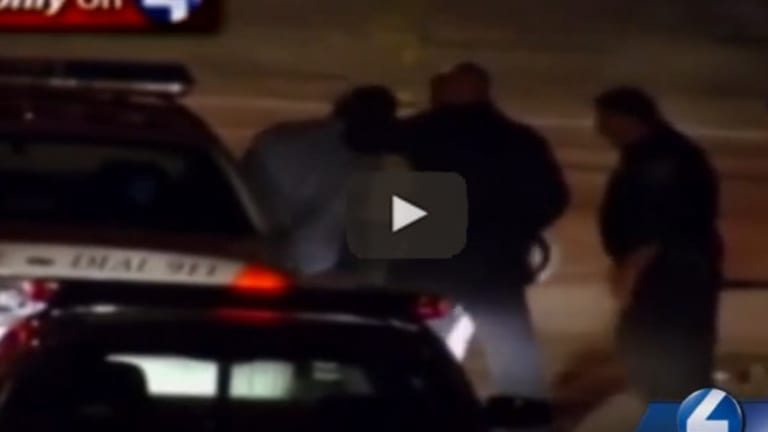 Brutal and Negligent Cops Drove This Town's Police Department Out of Business
These officers were such a liability that the town couldn't afford to pay for its insurance anymore.
Matt Agorist
June 26, 2014

What happens when half of your police department is made up of brutal and disgusting thugs with an unscrupulous past?
If you are a large enough department, usually nothing.
However, if you are a small operation, like the Point Marion Police Department in Pennsylvania, it can end your existence.
Meet officer Kevin Lukart, the brutal and disgusting thug, who happened to make up half of the Point Marion Police Department.
This story begins in August of 2000, Lukart was working for the Apollo Police department in Pennsylvania.
While 'protecting and serving' the residents of Apollo, Lukart was charged with exposing himself to a minor and asking her for oral sex. He did this while dropping the girl off in front of her father's house, while on duty.
The outcome of the trial is unknown as the court records were sealed, however, Lukart never served jail time but was however, fired from his job as an Apollo cop.
Fast forward 6 more years, Lukart is somehow a cop again, this time in Irwin County.
We don't know exactly what happened in Irwin because the department refuses to release any records, however, he was fired a second time for "undisclosed reasons."
It's now 2007 and yes, Lukart is a cop, AGAIN! This time it's the Braddock Police Department who's responsible for the negligent hiring of this thug. And guess what, he is in trouble, again.
While being filmed by news cameras, this not-so-sharp officer began punching a handcuffed man as he put him in the patrol car. He is subsequently fired, again!
Finally the brilliant city of Point Marion thought it would be just dandy to hire this ticking time bomb, so they did.
A few years later, Lukart was sued by the ACLU for arresting Gregory Rizer for filming him.
Since he was fired before for being caught on film punching someone, he did not want to be caught on film again, so he threw the amateur camera man in jail to avoid the release of his video.
That was the lawsuit that broke the camel's back.
The other Point Marion officer was also successfully sued prior Lukart's suit. The insurance company eventually dropped them as they had now paid out damages for 100% of the police in the department they represented.
These officers were such a liability that the town couldn't afford to pay for its insurance anymore.
As of November 2013, Point Marion County has been police free.
We anxiously await to see who's hired Lukart again. If it's happened 4 times already, who's to say there won't be a fifth?